Kamiki Aya
Interview by Matt Clark, Todd Nelson, Cap Hayes
Translation by Cap Hayes
November 11th, 2020
Without a doubt one of the highlights of 2020 for me, we had the special opportunity to sit down with singer / songwriter, model, and actress, Kamiki Aya! In 2007 she won the 21st Annual Golden Disc Award for Japan as one of the 10 best new artists. Kamiki's career has spanned over 15 years in the music industry. She started her career under the stage name "KLIM" as a J-Pop & R&B artist in 2003 before moving labels and changing musical direction.
In 2005, KLIM reinvented herself and changed stage names, reborn as the rock singer / songwriter Kamiki Aya. Her first release under this new name was "A Constellation" with the Indies record label WEED. Kamiki Aya made her major debut with GIZA/BEING on March 15th, 2006 with her first single "Communication Break." Kamiki's songwriting career has been prolific, releasing over 14 singles, 4 EPs, and 6 full albums, and 3 stand alone DVDs. In addition to Kamiki's own original music, she has created songs for anime, video games, and commercials as well.
(The main interviewer for the following is Matt; Cap and Todd's questions will be preceded by their names for clarity)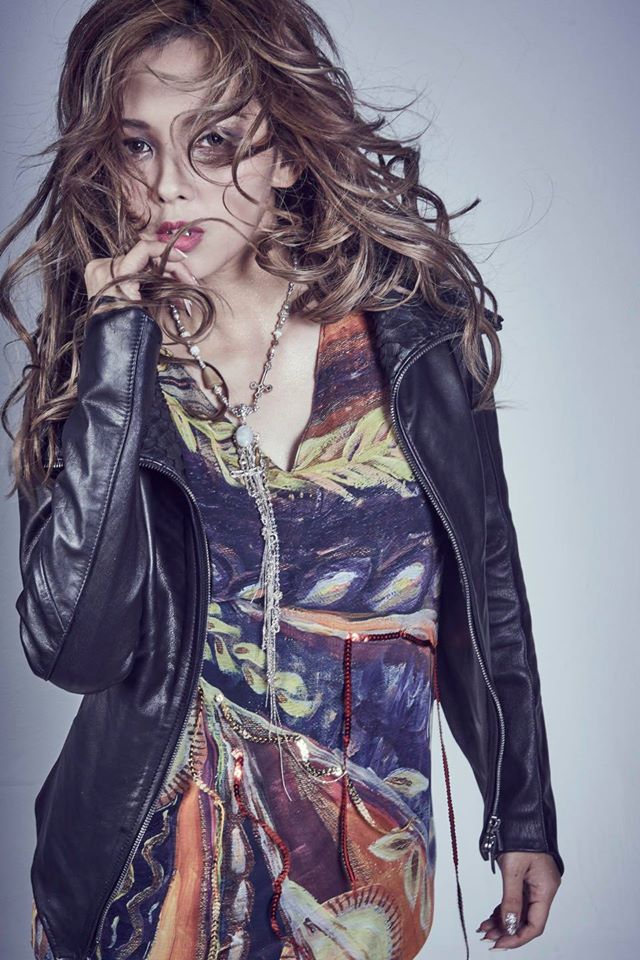 Congratulations on your 35th birthday and 15th anniversary as Kamiki Aya, and a successful no-audience live show.
Kamiki: Thank you so much!
In March (2020), you gave birth to your daughter, congratulations! A short while later you started to livestream a music & talk show called "Kamiki's Room" on the Japanese App "Pococha". "Kamiki's Room" has been a great way to connect with your fans while we are stuck in our homes due to the Coronavirus. "Kamiki's Room" is a lot of fun! You also recently opened a Kamiki Aya Official YouTube account to stream a live performance called "InfiNight" from Zepp Sapporo!
Kamiki: Thank you!
Do you have any other plans for your YouTube account?
Kamiki: I don't have any plans currently, but I want to use my YouTube account to do streaming lives in the future.
Is there anything special we should look forward to?
Kamiki: Next year (2021) is the 15th anniversary of my major debut. Currently I'm in Hokkaido and the Coronavirus situation is getting bad again here, so in order to keep fans and staff safe, I'm considering doing this anniversary as a streaming live.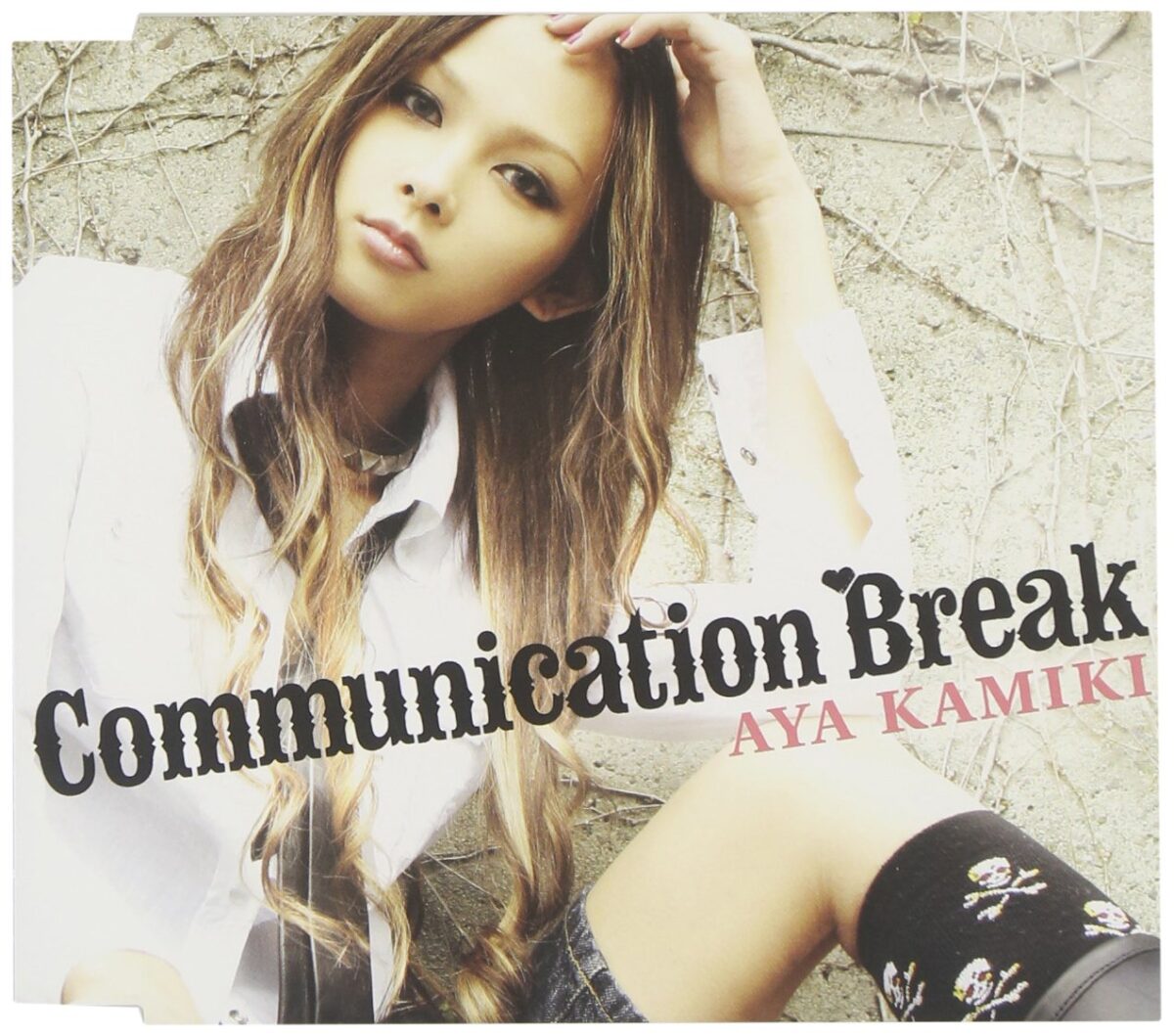 Will you broadcast a 15th anniversary live from "Kamiki's Room"?
Kamiki: I would prefer if we could do an event at a live house, but if I can't I might stream live from "Kamiki's Room."
(Editor's note: Kamiki Aya streamed an acoustic live event with Leda on guitar from Leda's Studio on the Pococha App on March 15th, 2021)
I heard that the "InfiNight" live may be released as a DVD or Bluray, can you tell us if this is true and when this might be released?
Kamiki: Oh yes! We're working on a DVD but it will take some time for it to be released. As you may know I'm with Box Corporation (Talent Agency), but I'm self-producing this DVD without a record label.
Is there any special content we should look forward to?

Kamiki: Hmm. Currently we're only planning to include the performance, we aren't planning any extras.
During the "InfiNight" live performance you also debuted a new song called "P.S. – Love You" (Pococha Song – Love You). Can you tell us about how the song was made and what it means to you?
Kamiki: During my Pococha live streams I took suggestions from my listeners and worked with them to write the lyrics to this song. I worked with guitarist Leda to compose a song that fit those lyrics.
The sound of your music has evolved alongside your growth as an artist. In 2019, prior to your first live in America at Naka-Kon you mentioned you were working on a new album.
What kind of "color" will you bring to your next album as the next evolution of Kamiki?
Kamiki: I've been working on this album for a long time. I had planned to release a new album last year (2019), but a lot of things have happened behind the scenes that have complicated having the new album released as I might have planned, but I'm still working on it! Please look forward to it!
You have always had a supporting band for your live performances. I'm happy to see Leda, Mabo, and Taizo have continued to support you from Naka-Kon to "InfiNight". Will they be supporting you for future lives as well?
Kamiki: Members may change in the future, but right now I feel this is my best group to work with.
Talking about Nakamura Taizo, In 2004 you were a guest for "Okamoto Night" and one of the songs you performed was a song called SAMURAI DRIVE. You also performed this song Naka-Kon with Nakamura Taizo, whose band CUNE also famously performed this song. How does it feel to work with Taizo-san?
Kamiki: I'm a big fan of "Samurai Drive" and really enjoy covering it! This song is actually by HITOMI who is a famous artist in Japan and "Samurai Drive" is one of her signature songs. As for Taizo, I really like him! Taizo has a good heart and is great guy. In my Kamiki band Taizo is always the mood maker!
For studio recordings are you using session musicians or your current live support?
Kamiki: For Guitar and Bass we record in the studio from raw sound. With Uroboros we recorded with raw sound for everything but otherwise for the most part other than big studios in Japan, J-pop artists don't bring in a drummer and as a standard practice use a drum track instead.
Every time I change labels, the session musicians in the studio change as well… As for who will be playing in the studio for my next album, I can't tell you who is playing yet. 😊
Speaking of Naka-Kon, you've shared some fond memories of the event. How was performing in America? Did it feel different than performing in Japan?
Kamiki: It's all different! Everything about performing in Japan versus overseas is different! Japan's audience likes and dislikes are more about looks and visual performance. Overseas it seems that fans are more concerned that songs are performed well and how good they sound. The tension between both audiences is is way different!
(Overseas) I also felt some pressure to perform well, but I was also encouraged by the support of the audience. Overseas audiences are more direct with people cheering "YEAAAA \m/ (≧▽≦)\m/!!" and while they may not have been familiar with my songs they were still excited and cheered "Yeaaaa!" That feeling is the real power of music!
They respond that way because you're amazing!
Kamiki: (laughs & humbly nods a thank you)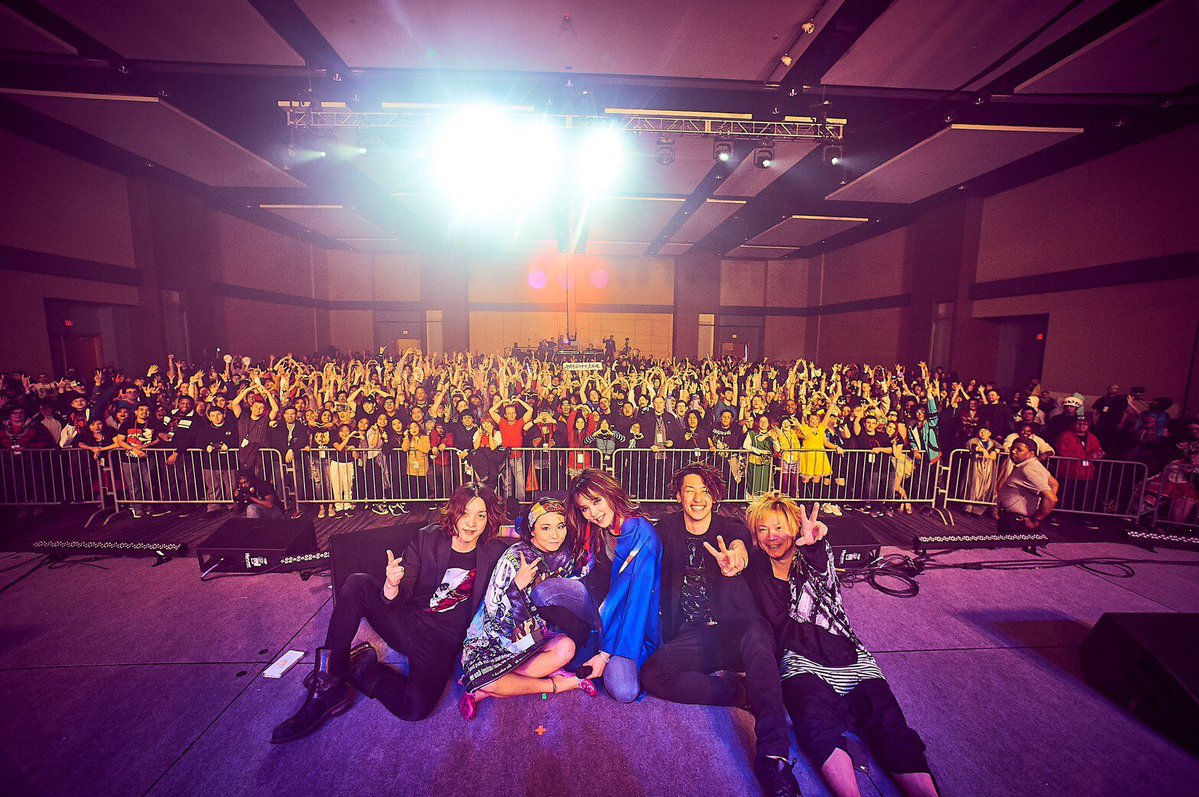 You've been to New York, Las Vegas, and now Kansas City. If you were to return to the United States to perform again, where would you like to perform? … Please say San Francisco… 😉
Kamiki: That's difficult… Where would I want to go…? Anywhere is good. I'd like to perform in the US or in Europe.. whether it's a big or small live house, I want to go. If I have the opportunity in the future, I'd love to record some of my songs in English and possibly perform overseas with another artist that I like.
I'd also love to do Naka-Kon again too!
I'll look forward to it!
Kamiki: (laughs) Yeah 😊
Outside of America you have fans all over the world. Is there anywhere specific you'd like to perform? I know you have some "Kamiki Family"* in France and Spain.
*Editor's Note: "Kamiki Family" is Kamiki's affectionate term for her long time, diehard fans. They're like family to her.
Kamiki: Anywhere in Europe would be great. Spain sounds wonderful. I've had some involvement with anime songs, so it might be easiest for me to perform in Europe if an opportunity with an anime convention comes up. I'd also like to do some sightseeing while I'm there!
Maybe Paris?
Kamiki: Yeah!
It's difficult to introduce new foreign fans to your music through streaming services (Spotify, iTunes). Are there any plans to increase distribution to reach a wider audience outside of Japan?
Kamiki: Some of my music and a lot of other artists music from AVEX is available on Spotify and Apple Music*. However, even some music from famous artists like B'z from BEING & GIZA is not available on Spotify and Apple Music.
That's difficult…
(*Editor's note: Kamiki's music through AVEX is available on streaming services in Japan, but may not be available in other regions. She has a couple of music videos available on AVEX's official YouTube channel).
Kamiki: Due to Coronavirus limitations at Live Houses, other than extremely popular artists, it's difficult for lesser known artists to get by in the traditional sense. Everyone is focusing more on streaming events through services like YouTube, Twitcasting, and Pococha among others. I plan to keep doing that as well, but I hope everyone can hold out and look forward to more content being released more regularly on streaming services.
"V/S" and "UNREAL" are both on Spotify and iTunes as single releases only. The pamphlets that were sold at live venues are treasured and highly sought by Kamiki fans*. Is there a possibility to rerelease these as a limited run or bundled together in a special package? I personally am missing the UNREAL Pamphlet, so having 3 Kamiki songs I haven't heard is agony!
*Editor's note for clarification: "V/S" and "UNREAL" were released as Pamphlets at live venues back in 2012. Each pamphlet is a photobook that contains a CD with 4 songs. Spotify & iTunes specifically have only the title songs "V/S" & "UNREAL" so there are 6 other songs from these two releases that are not on Spotify or iTunes.
Kamiki: (pauses for a moment to think) I'm not considering it currently, sorry. 😊
What was it like working with Terada Keiko for the Hokuto no Ken 35th anniversary a couple of years ago?
Kamiki: Terada Keiko is too cool! Even now Female Rock is not super mainstream in Japan, but Terada Keiko was a trailblazer for myself and other female artists who were inspired by her work.
Cap: Are Show-Ya and Terada Keiko really popular in Japan?
Kamiki: Terada Keiko and Show-Ya are absolutely famous in Japan!
Matt: Terada Keiko & Show-Ya are amazing. 😊
Todd – I'm a huge fan of Terada Keiko and had the opportunity to interview her a couple of years back, it was a great honor.
Kamiki: I'm a big fan as well, she's too gorgeous! Without Keiko-san the current era of girls' rock bands in Japan wouldn't exist at all!
I know of a couple of Kansai (and other) artists that list you as an inspiration such as Ayasen & Hasumi Luna* or have done a cover of your singing like Cran-sama of Cran Arcanaria. How does it make you feel to know you've inspired such artists?
*Editors Note: Ayasen aka Aya1000rr used to list Kamiki Aya as an influence on her old website profile along with Misono and several other artists. This old website was taken down a while before this interview and her new profile no longer lists influences.
Hasumi Luna had the pleasure of Kamiki Aya personally commenting on her single release "Maverick." Kamiki's comment can be found on the OBI strip for the physical release of "Maverick." Hasumi has also covered my personal favorite Kamiki song, "Revolver!"
Cran-sama covered Kamiki's Aya's second single "Piero" which was originally written for Kamiki by Koshi Inaba of B'z. Kamiki's song was used as the theme song for the movie Fist of the North Star – The Legends of the True Savior.
Kamiki: I'm happy to hear that other artists list me as an influence! It gives me confidence and encourages me to continue being a vocalist!
Cap – Speaking of Kansai, were you born in that area?
Kamiki: I'm originally from Hokkaido, Sapporo. When I was 15 I moved to Tokyo and started my music career under the stage name "KLIM." When I was 18 I moved to Osaka and made my major debut as "Kamiki Aya".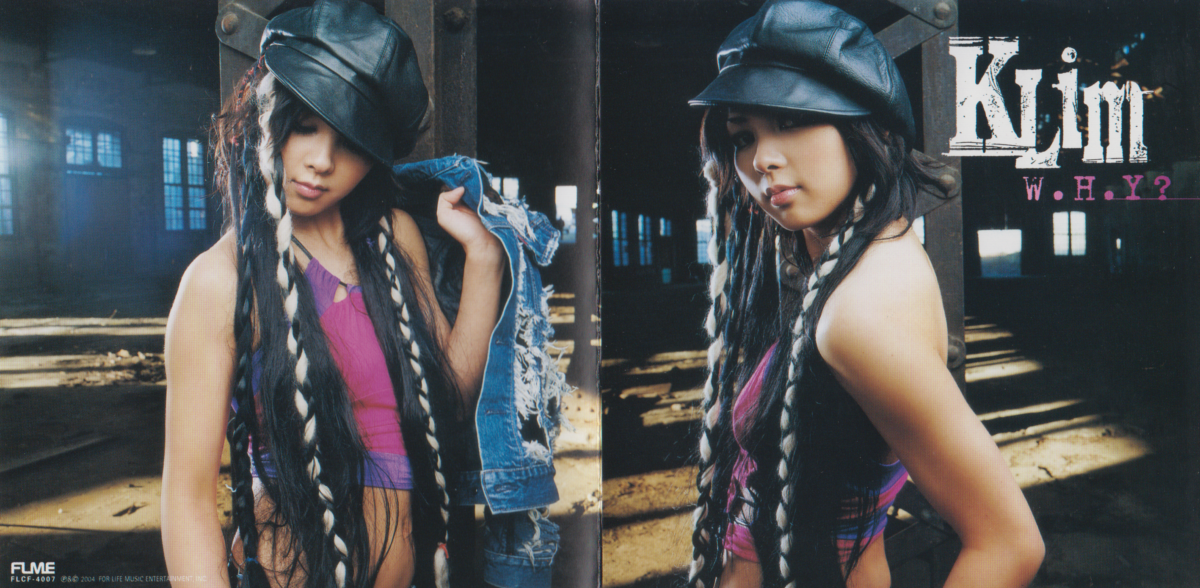 You previously worked with guitarist TAKUYA on an the opening theme song for Kamen Rider W titled "W-B-X – W Boiled Xtreme". On October 29th, you debuted a new song with TAKUYA for the game Kamen Rider – Memory of Heroez called "Over again". How did it feel to work on another Kamen Rider song?
Kamiki: I was extremely happy to work with TAKUYA again. The Kamen Riders from Kamen Rider 01, Kamen Rider 000, and Kamen Rider W are all in this game. I was thrilled that Kamen Rider W was selected as the main character and that we were asked to sing the theme song.
Cap – So the same team who worked on the theme for Kamen Rider W also worked on the new theme song "Over Again"?
Kamiki: Yes. It was around 10 years ago for "W-B-X", but the whole team came back for the new theme "Over Again". I was elated to work with them again!
Congratulations on the 11th anniversary of "W-B-X".
Kamiki: Thank you, have you listened to "Over Again"?
Of course! I first listened to it on YouTube, but I also have the Premium Sound Edition of Kamen Rider – Memory of Heroez.

Are there any plans to release a single for this song, like "W-B-X"?
Kamiki: I'm not sure yet. Kamen Rider is TOEI's trademark, but the music is done through AVEX. If a lot of fans all unite their voices from around the world and say, "Please give us a CD!!" then maybe they will release a CD. 😊
I'll let my friend Edward from Naka-Kon know since he's a huge Tokusatsu / Kamen Rider fan so he can help spread the word. He was the dancing security guard from your Instagram!
Kamiki: Oh! Please! Where did he go when Kamen Rider W ended?
He went back to work! 😊
Editor's note: At the time of this interview the new single "Over Again" had not been released, but it is now available on Spotify and Apple Music.

You reconnected with TAKUYA over several years for the popular Hero Sentai live shows, how did it feel to work with TAKUYA again on a new song?
Kamiki: Even from a long time ago TAKUYA has been a great partner. I'm currently talking to TAKUYA about trying to do something outside of Kamen Rider as well. Since we have a lot of fans who like us working together, even if "Over Again" doesn't get an official release, we're thinking of trying to work together on something that isn't Kamen Rider related.
Cap – Will it be a song with kind of a similar feeling or theme?
Kamiki: It probably won't have exactly the same feeling since it won't be Kamen Rider related, but it might have some of the same essence since it is TAKUYA and I.
I read from your Facebook post last year that Uroboros and SLR are in a hiatus status. If the opportunity came about where you could be involved in either of these projects again or a similar project would you like to do that?
Kamiki: Oh, this one is really hard to answer… Uroboros and SLR are complex to talk about, and the subject involves people other than myself so I'm not able to talk about it too much. If the opportunity came up to play live or at an event together, I wouldn't mind that at all, but there aren't any current plans.
Todd – We have a lot of readers that are Kamiki fans and Lovebites fans, do you mind if we ask how your collaboration with Miyako-san for Sonic Lover Reckless happened and how did you meet?
Kamiki: I was in Uroboros at the time when it happened. At the time I wasn't working as a solo artist, but I was approached with an offer to do some songs for a Pachinko game, Hissatsu Shigotonin V.*
We were planning a press release event for the game, and a mutual contact of ours suggested Miyako and I work together, as she is a hardworking rising female guitarist. Up until that point I had worked with mostly male guitarists such as Ohmura Takayoshi and Leda. Working with a female guitarist felt fresh and exciting and I was very interested in seeing what else we could do. From there Sonic Lover Reckless was born.
(*Editors Note: Hissatsu Shigotonin V, or translated as: Deadly Worker V, a popular Japanese drama series…. Also Aya Kamiki LOVES Pachinko. The soundtrack for that game marks her 4th involvement with a pachinko franchise).
Cap – Though Japan is big it seems like the rock scene there is kind of small as the same names tend to pop up in a lot of these interviews we do.
Kamiki: Yeah, in Japan there isn't really a huge rock scene. Our main music industry is pop and idols. I'm jealous of the big and intense rock scene in America and Europe, it's really exciting!
Earlier in your career you were wanting to do a cover album of American & European songs, is that still something you still want to do?
Kamiki: Maybe!
Cap – How do you feel about making a cover album now?
Kamiki: I still would like to. Currently I'm focusing on creating new songs and have been through several label changes. With these label changes there have been challenges in how things get released and I'm working on trying to come up with new songs while developing my career. I would like to cover songs from all over the world, not just America and Europe, but Japan as well while still doing more of my own songs.
From your Pococha streams I know at times you also listen to Korean music too.
Cap – Do you like Korean music as well?
Kamiki: Yes, I listen to Korean music and admire it a lot!
Cap – Is there a certain type of Korean music you listen to?
Kamiki: What type…? I like boy band SHINEE! Everything about Korean music is taken to the next level, from performance, to dance, to the music itself.
Cap – Have you heard of Chanmina?
Kamiki: Hmm?
Cap – She's a Japanese / Korean rapper & pop artist.
Kamiki: Oh fantastic!
Cap – I feel like Korean boy bands are on another level compared to Japanese boy bands.
Kamiki: Japanese idols are more of a niche thing… while Korean idol groups are more mainstream so they have excellent sound crews and composers that help write their music, and their performance and visuals are more like art.
Todd – I must have seen at least 50 Japanese artists do a cover of LiSA's hit single from Kimetsu no Yaiba, "Gurenge". I wonder if you have any plans to maybe do a cover on your YouTube channel.
Oh, she's done it on Pococha!
Kamiki: Yes, that's correct, I've covered "Gurenge" on my live Pococha streams! … Will I do it on YouTube? Maybe not! Everyone else has covered it so it seems overdone now.
Todd – So how about "Homura" then?
Kamiki: The new song? Ah… sorry people are doing that one a lot now also!
Is there anything you would like to say to your foreign fans or any parting message?
Kamiki: I've heard from a lot of my fans from around the world, from Chile, to Spain, to France, to even Matt in America, that I have fans in all these areas that want to hear my music. I really hadn't heard that my music and Kamen Rider had touched so many people's lives.
I know a lot of people are full of anxiety and stress because of the Coronavirus right now, so I'm hoping with all my heart that my music and my voice can touch the hearts of others and help lift everyone's spirits up.
Thank you so much!

Kamiki: You're welcome and thank you too!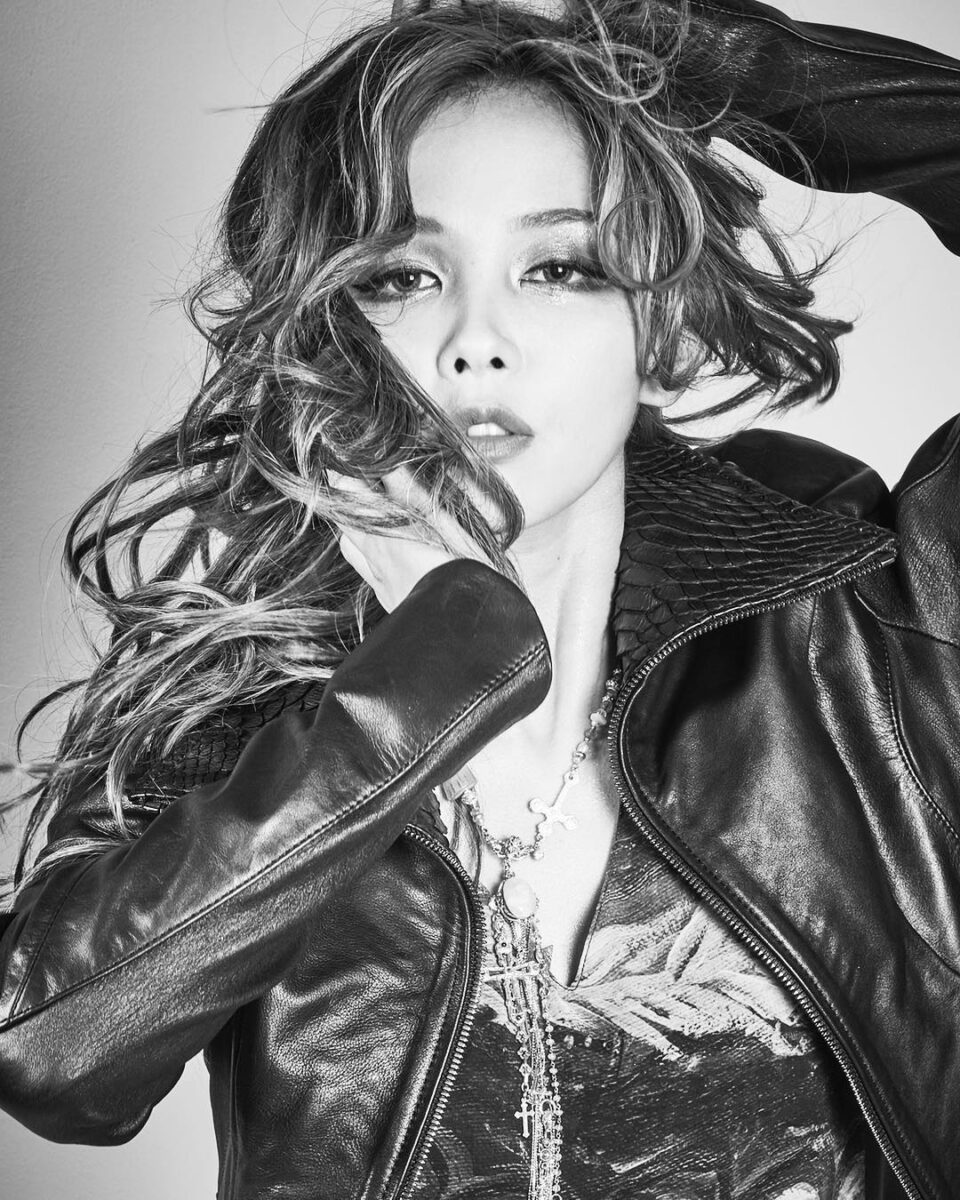 Follow Kamiki Aya on SNS!
https://twitter.com/AyaKamiki_tweet
https://www.instagram.com/kamikiaya30/
https://www.youtube.com/channel/UCLpXfEKku25nvgOGlfUGWiQ/featured
http://www.box-corporation.com/aya_kamiki
Buy Kamiki Aya's CDs & DVDs:
https://www.cdjapan.co.jp/person/700012362?s_ssid=e36f4b5faf266956b3
https://www.hmv.co.jp/en/artist_Aya-Kamiki_000000000318564/
https://diskunion.net/portal/ct/list/0/72216575
Listen to Kamiki Aya on Spotify:
https://open.spotify.com/artist/1FLsFQVVRU6eRaXSVTeSFF?si=frX1z5HSRkuAFR_DdcLWjw
© Copyright 2021 UniJolt