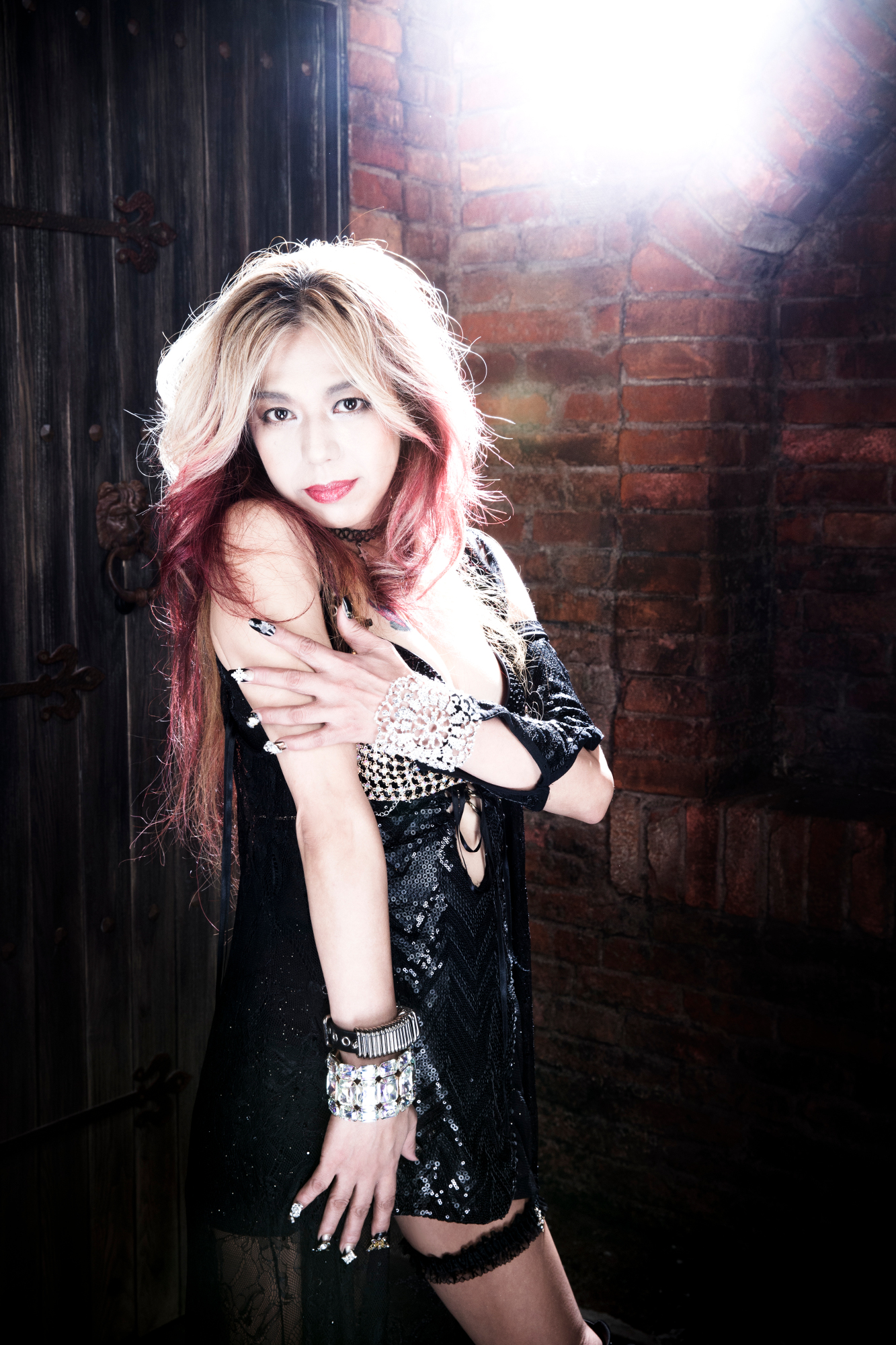 Keiko Terada (SHOW-YA)
Interview by Todd Nelson
Translation by Harumi Arita
July 29, 2018
Vocalist Keiko Terada is best known as the front woman for the legendary all-female Japanese band SHOW-YA. We interviewed Keiko just prior to the DOLL$FESTA live event on July 29, 2018.
SHOW-YA's recent efforts Genuine Diamond, Progress, and AURORA, pick up and build from right where Outerlimits and Hard Way left off. How challenging is it to keep evolving and improving given the band's already rich history?
Keiko: I knew it would be challenging. With increasing age and changing times, everything gets reflected in our music — the way my feelings change, the way I view our songs, even just surviving what's going on in the world. I'm evolving day after day, and I adapt elements of that evolution to create our SHOW-YA sound. That's the main challenge.
The band's latest album, AURORA, has a modern sound, yet the band maintains its classic rock and metal roots. "MONSTER", for example, with its arena rock sound, and "NO REGRETS", with its sense of speed like thrash metal, still sound fresh and new. When composing new music, is this something you have in mind?
Keiko: I always compose songs by picturing SHOW-YA's concert performance. I composed a song for the loser of a sporting event — for example soccer, the Olympics, or swimming. When I watched these sports, I composed for the people who shed tears, thinking "Don't give up. You can do it!" Another song, "VOICE", on AURORA, is about "The Phone of the Wind" in Iwate prefecture. It's a telephone booth with no connecting lines, but people come to "call" family members who were lost from the tsunami of the 2011 Great East Japan Earthquake.
Female hard rock and metal bands are fairly common now in Japan, but when SHOW-YA started you were one of a few. How did female performers like you gain acceptance into a genre that was primarily dominated by male musicians?
Keiko: Yes, currently female rock artists are quite common. Things are totally different now. In the past, people said that it was impossible for female bands to make something of themselves, but attitudes have changed.
What does it mean to you personally knowing that SHOW-YA was instrumental in blazing the trail for today's female artists?
Keiko: It's complicated. We've been just devoting ourselves entirely to our music. When we realized that we'd gained that reputation, we were just doing what we would have done anyway. Nothing about us changed compared to before, but what changed is the way people look at us.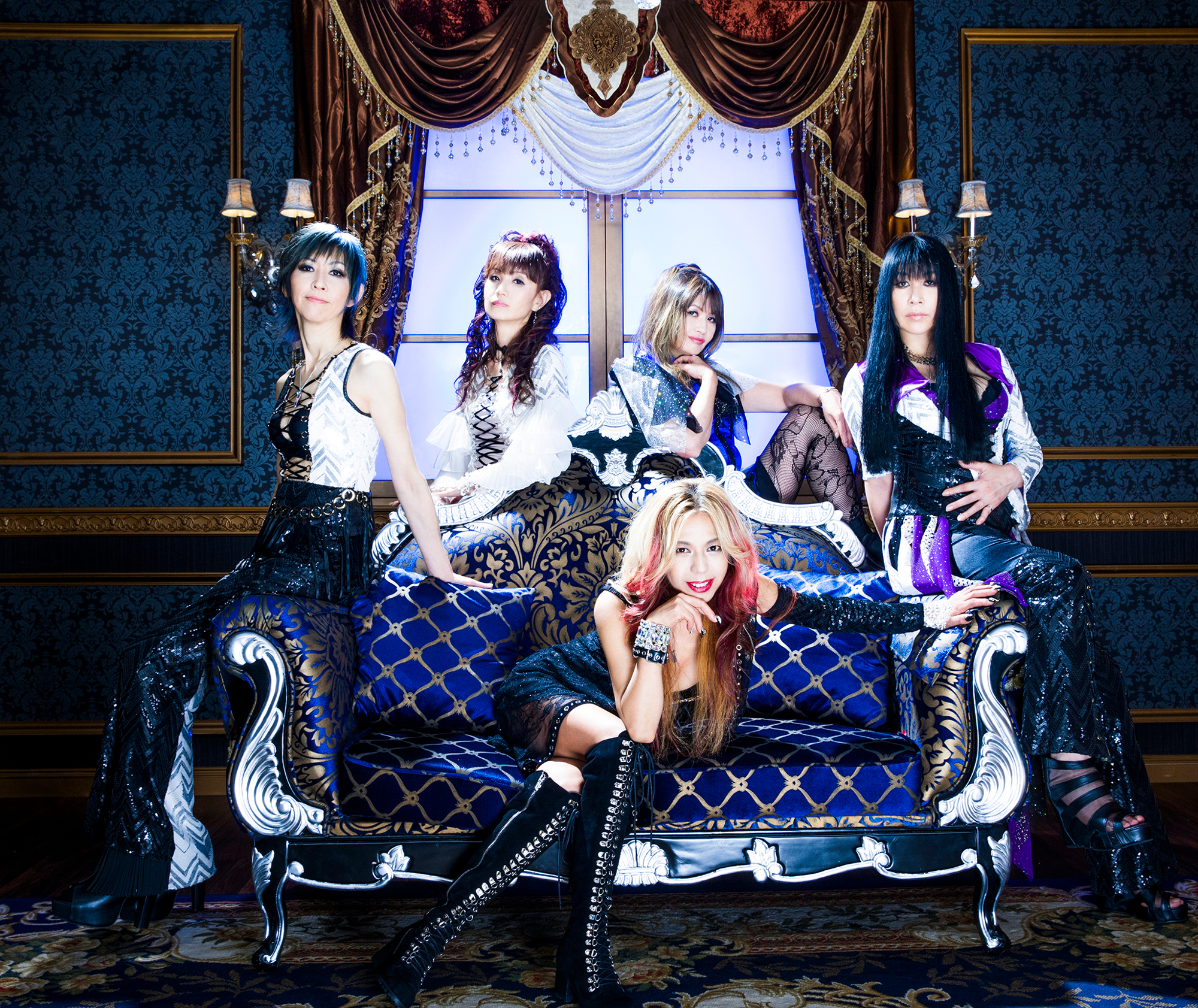 SHOW-YA continues to help promote female bands with NAON no YAON (an event featuring female bands and musicians). In addition to your own band, you sing with many of the other bands as well. A lot of hard work goes into preparing for this event but you look like you get a lot of fun and satisfaction doing it. For you personally, what makes this event special versus other live shows you perform in?
Keiko: At SHOW-YA concerts, the performance and sound we create are our own, but at NAON no YAON we create something together with everyone. It all started with the thought of matching up evenly to men and doing something special that men can't copy, so we decided "Let's hold an outdoor event comprised exclusively of women." Musicians of many different genres attend every time, not just rock musicians, and I think there's no other event quite like this. I'm actually continuing the event to show how many cool female performers there are.
Gacharic Spin has participated in quite a few NAON no YAON's, and at NAON no YAON you announced that there would be some Teradaric Spin shows, including today's DOLL$FESTA event. It sounds like an awesome combination. How did the idea for this merger come about?
Keiko: I was invited as a guest at a female musical event (JUICY GIRLS vol.8) held by Gacharic Spin in Nagoya last March. I collaborated with Gacharic Spin and we performed several songs together. Then I shouted from the stage "We are Teradaric Spin!" (laughs) The gig was so much fun, so we talked and decided it was too good to end with just a few songs — let's do it properly!
How was the set list determined? Was there a particular Gacharic Spin song you wanted to sing?
Keiko: We vaguely listed which songs we would play for each other, and as you know we also asked the fans to help choose the songs, selecting the one song which got the top spot of the poll for each band. Regarding SHOW-YA's songs, we included songs in the set list which SHOW-YA had not played recently or had never played before. Of course, we included the hit tunes like "Genkai Lovers", "Watashi Wa Arashi", and "Fairy", which everybody knows, but we also included a ballad, "Chikasuido no Tsuki", which SHOW-YA had never performed before, we're going to play it tonight. Regarding Gacharic Spin's songs, we chose the songs that we could enjoy together with the audience. "Nenrei Fushou no Majo ni Naritai" was chosen because I am called "Majo".* (laughs) We had the idea to play "Generation Gap", but thought we would need to change the lyrics (as there are three generations,) so we had to drop that one since there wasn't enough time to prepare.
*"Majo" is originally a Japanese word meaning a witch, but in recent years it also means a woman with charm, beauty, and uncertain age.
Are there any plans for a Teradaric Spin studio project or is this strictly a live-only collaboration?
Keiko: Today might be the last day of Teradaric Spin. But if the requests for us to do something keep spreading on the social media, we'll consider it. If demand is high, maybe we will make something or have concerts again.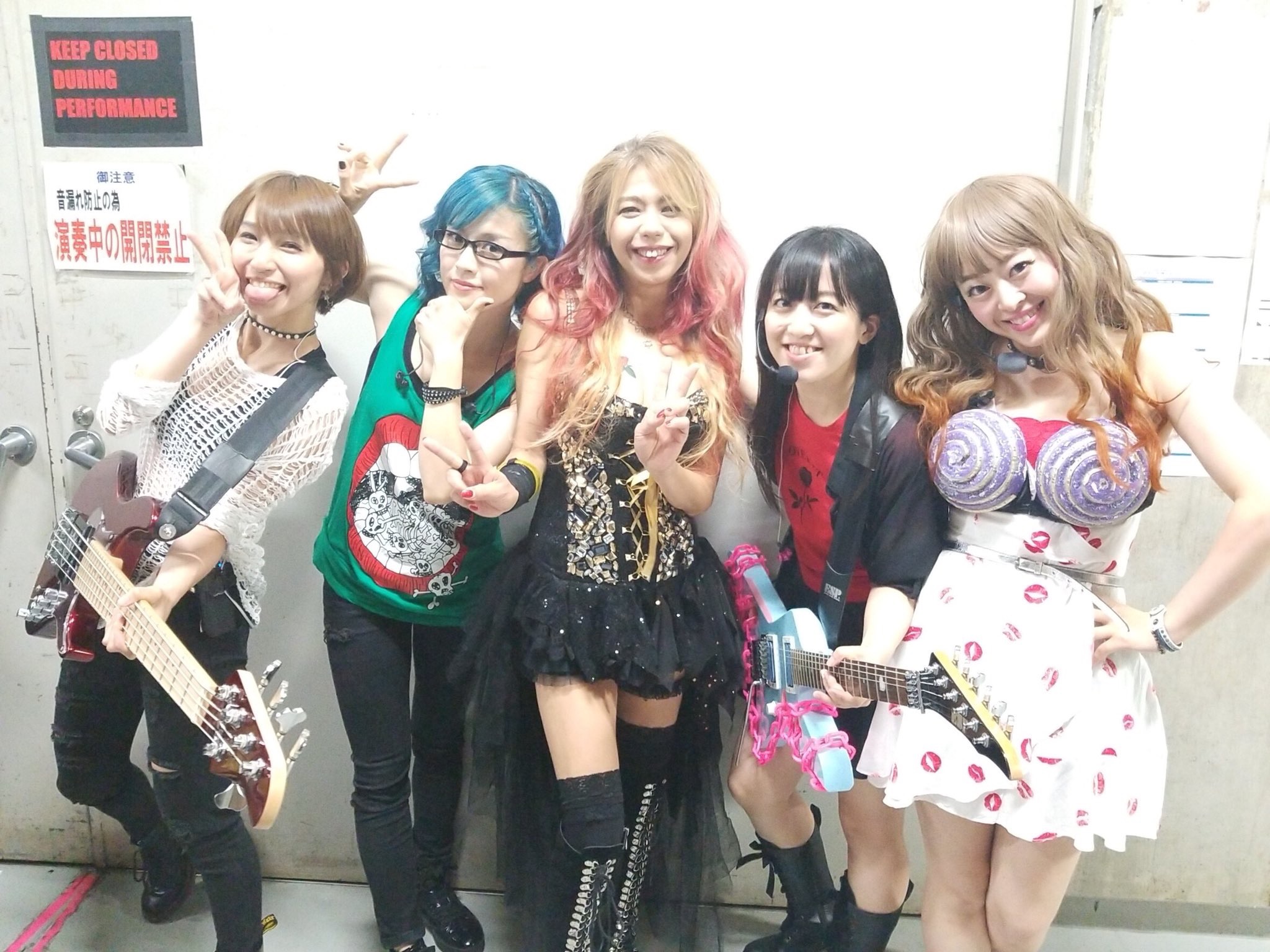 You've released some solo albums as well, most recently Piece of My Heart – featuring great stripped-down acoustic rock. You're also a member of Minoru Nishidera. How do these projects give you the opportunity to explore other musical styles?
Keiko: I don't think that I'm necessarily exploring something, but I simply enjoy the different music. I also sing and play guitar. There are some things that I can do with SHOW-YA and some that I cannot. There are many sides of me, so when I have something that I can express with SHOW-YA, I do it there, but on the other hand when I have something that I can't express with SHOW-YA, I express it by myself playing the acoustic guitar. I perform various classic rock songs in a bluesy arrangement with the acoustic guitar, like "Jumpin' Jack Flash", "Whole Lotta Rosie", "Rock and Roll", and "Black Night".
The last time you performed in the United States was 1991. Is there any chance of SHOW-YA making a return?
Keiko: There could be a chance. I've recently performed singing and playing guitar overseas in Shanghai, Vietnam, and Thailand. But, don't we have to speak English if we go to the U.S.?
Manager: No, I don't think so.
Keiko: We don't have to? (To JRock247) Could you be our interpreter then? (laughs)
Over your music career you have been able to accomplish and experience many things. As an artist is there anything you would like to pursue that you have not yet done?
Keiko: Well, Basically, I don't think about tomorrow at all. I live out today with everything I've got. All I think about is how I live, and how I do my best with whoever I meet each day.
Listen to SHOW-YA on Spotify
SHOW-YA website: http://show-ya.jp/
SHOW-YA Twitter: https://twitter.com/showyaofficial
SHOW-YA Facebook: https://www.facebook.com/showyaofficial/
Keiko Terada website: http://masterworks.co.jp/KeikoTerada/
Keiko Terada twitter: https://twitter.com/KeikoTerada
© Copyright 2018 JRock247
Todd Nelson is an editor and contributor to UniJolt. The article was originally published by JRock247.