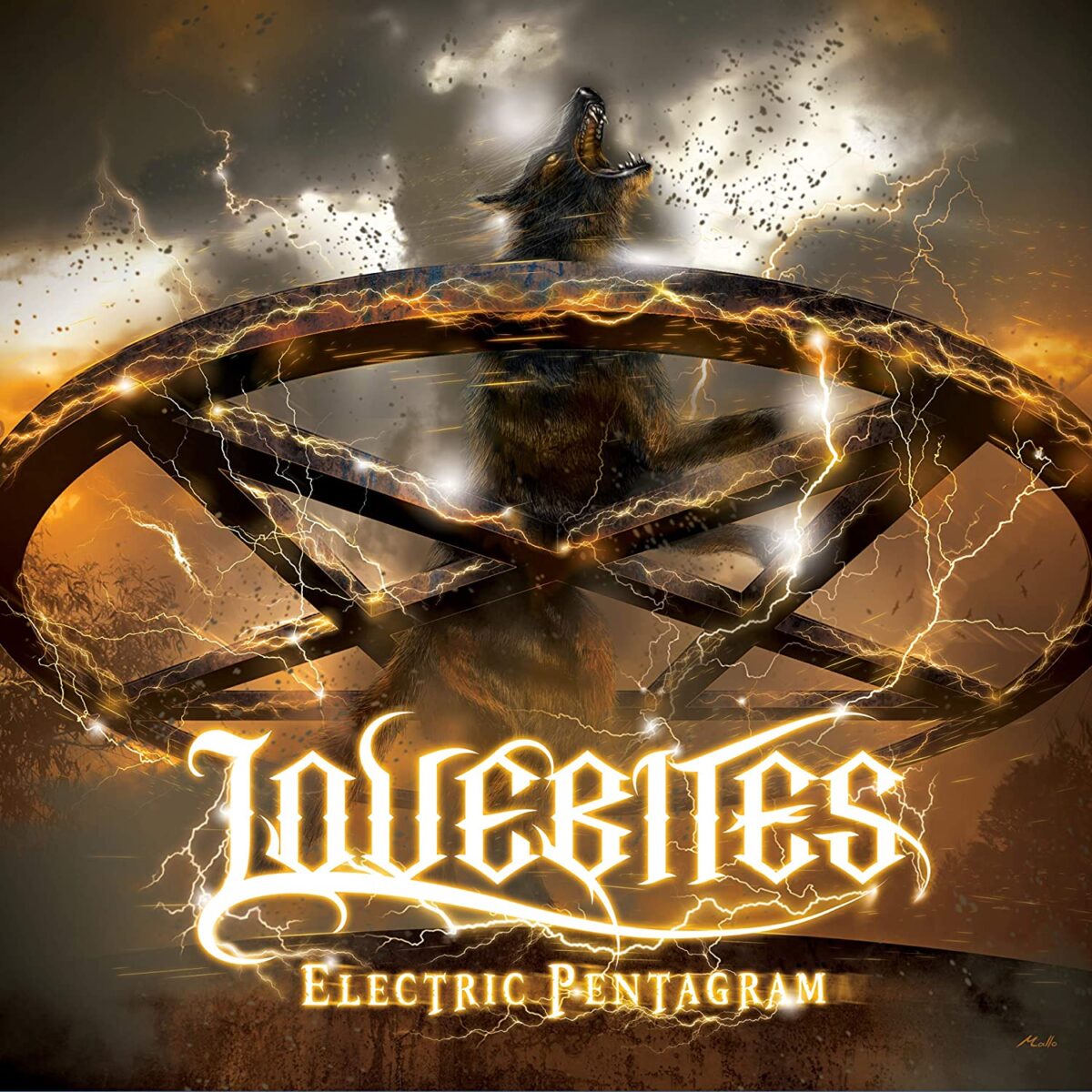 Released in Japan on January 29th, 2020 by Victor Entertainment, the long wait is finally over for fans in North America (USA / Canada). The physical / digital release of Lovebites' 3rd album, Electric Pentagram is here! The album releases today from Red River Entertainment and I couldn't be more excited to share this album with you.
Leading up to the album's release, Lovebites has released two music videos. Their first music video is for the album's lead track, "When Destinies Align", a power anthem with lyrics characteristic of the band's empowering themes, relentless drumming with understated accenting, powerful rhythm, and diabolic twin guitars. A song worthy of the same halls as Helloween, Angra, and Blind Guardian. The video itself shows Lovebites as warriors of metal with a Samurai theme, though Miyako is styled more as a Kunoichi.
Their second music video for the album is also the title track of their first single, Golden Destination. The song itself features a galloping charging melody, similar to that of Iron Maiden's songs, with a meaty bass line before an atypical break down that launches into a smooth solo session between Midori & Miyako complete with all the pinch harmonics and all the wah wah pedal action you can handle! The video itself is a tour highlight reel from their recent U.K. tour with Dragonforce towards the end of 2019. Golden Destination has yet to be announced for a North American release, though I'm confident it will see a release date soon.
Electric Pentagram charted as #9 in the Oricon Weekly Chart after it's release, marking Lovebites' first entry on the Oricon charts. Electric Pentagram also charted #1 for Heavy Metal / Hard Rock in the UK charts for Amazon.
Like what you heard and want more? Electric Pentagram is available from the following:
North American Version:
Physical CD Release – Amazon
Digital Releases: Digital Releases Link Tree
Also available for import from the links below; please note that there may be significant delays when ordering from the below sites if shipping internationally due to the current Coronavirus Situation (as of 4/24/20):
UK Version:
JPU Records – https://jpurecords.com/collections/lovebites
Japanese Versions (regular and limited editions)
CD Japan (ships internationally) – https://www.cdjapan.co.jp/person/700778594
HMV (ships internationally) – https://www.hmv.co.jp/en/artist_LOVEBITES_000000000703714/
Victor Entertainment (domestic Japan shipping only): https://www.jvcmusic.co.jp/-/Discographylist/A025756.html