Interview & Translation by Cap Hayes
December 26, 2019
Could you please introduce yourself for our readers?

My name is Ogawa Hiroyuki and I play bass with Unlucky Morpheus, TRICK BOX, THE CHARM PARK, as well as a support member in several groups and teaching bass at the school that I graduated from.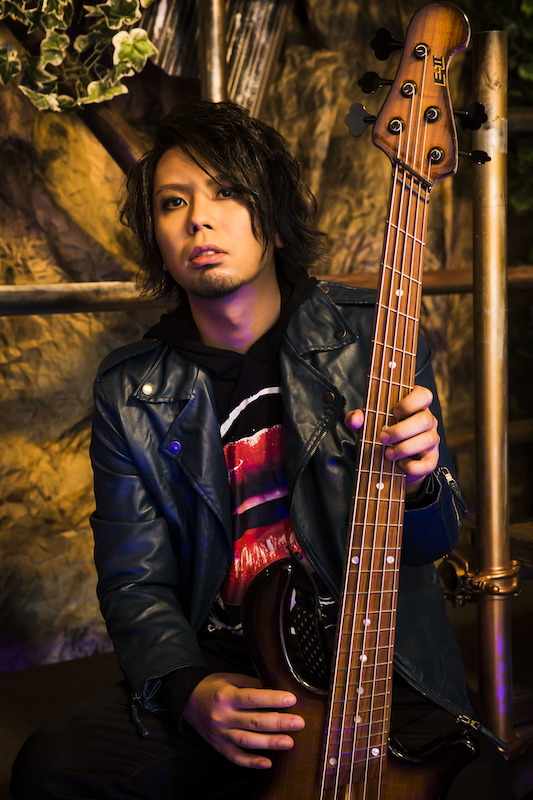 How did you get started playing bass? Was it your first instrument?

Well, around the 5th grade, we had a classical guitar around the house and my cousin and brother started showing me how to play. And I thought "well this is pretty cool", I guess that's where it started.

When I went into middle school I didn't really find like, soccer club to be very fun. My brother was really into Luna Sea and I'd hear it from the room next to mine all the time. And since it was through the wall, the bass really stood out. Before that, I hadn't ever really heard bass, but listening to that, I thought it sounded really fun, really cool… and that's how I ended up picking up the bass.

And at that time, you started on electric bass? Did you always play electric?

Yes, that's right, electric.

What kind of music were you listening to when you started? Did it influence your style?

Well, I was listening to Luna Sea, like my brother. So, I was covering their stuff, transcribing it, etc. In my live performances now? Maybe some of it resembles that, but I think I have my own playing style.

I also think your playing in Ankimo is influenced by many styles and players. It seems like a bit of a mix of styles, including metal, funk, jazz…
Yeah, there are a variety of influences that go into it. Before I met Shiren, I wasn't really listening to metal, so I had a lot of other influences as well.

So Unlucky Morpheus was really your first time playing metal, right? How long ago was that now?

About 10 years ago.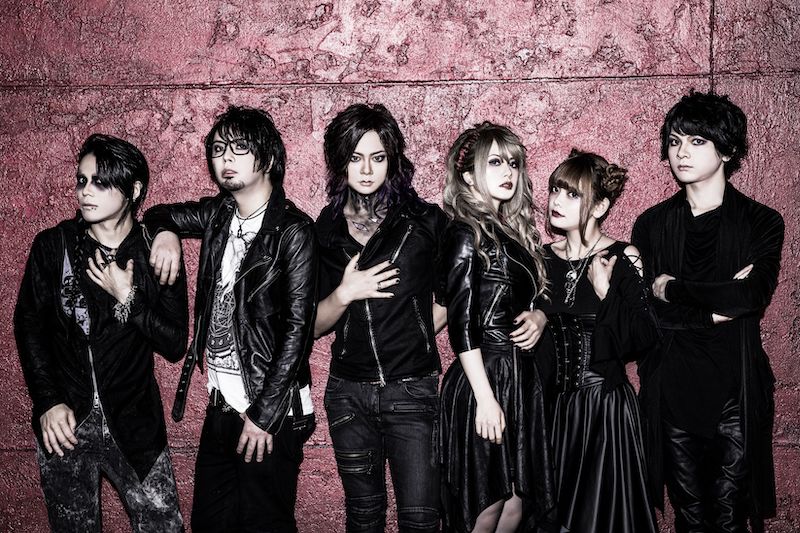 Do you practice every day? Has your practice evolved over the years?

Not like I should (laughs). When I was a student, I had a really strict routine. Always practiced with a metronome, and so on.

So now you're relying more on just playing every day to remain sharp?

Well, when I need to learn how to do something, or nail it down, I set a routine and practice it. Or if there's something I want to improve on, like my solo'ing, then I'll work on that.
What is the thing that helped you grow most as a bassist or as a musician? What is the thing that's helping you grow today?

How did I improve? It's the same today as it was back then – doing what keeps you excited. If you're not interested, you won't give it your best.
Do you (still) play any other instruments?

I don't really play anything else. Recently I'm fooling around with MIDI keyboard, but just a little.
I think there are generally two camps of bass players. Those who -only- play bass, and those who play a lot of instruments. Multi-instrumentalists often say that it's important to learn a number of different instruments. What do you think?

I think it's very important (laughs). It's one of the reasons I have the MIDI keyboard now. Of course I'd like to get good on many instruments, like drums or the keys.
When do you feel that your own style or voice really developed on the bass?
Well, so far I don't think I've done it yet. I think everyone hopes that will happen. Of course everyone sounds different, even if they are playing the same thing, but I'm still working out my own sound.
What current bands or bassists are interested in right now?

Well, recently I haven't been listening to a lot of bands. I have been interested in some hip hop recently, like Chance the Rapper.

As far as bassists go, I'm not listening to a ton, but someone I really think is amazing is Joe Dart.
In America, we define music from Japan in genres such as J-rock, J-pop, etc. Do you think there is a definitive Japanese sound in a given genre?
In metal, the underlying sound is probably not so different. But the melody, for example, is different in Japanese metal. Even though the instruments are the same, the singing and melody could be very different. Not just that it's a different language, but a difference in vocal styles, creating a kind of Japanese atmosphere.
If you had to choose a different genre of music to play, what would it be? Like, jazz, for example.
Well, outside of Ankimo, I've played in a number of genres, including jazz.
Actually, I've seen that you played with a number of bands here. And I think you played with Mikio-san in the past?
Yeah. He could really play anything. I met him as a student and he was a mentor to me. We played together and I learned a lot from him. He was really the whole package and could play in any genre.
What advice do you have for bass players who would like to play in your style?
Well, it's not related to any style but…
When I was a student I read an interview with Charlie Haden about jazz bass and they had the same question. He said something like "Beginners should practice, intermediate players should practice performing". This isn't my own advice, but I think it's important. Of course you need to practice and learn, but you need to be able to perform. You should practice that with other people, and you should have that mindset when you're playing alone.
In America, it's very common for working bassists to give lessons in their spare time and for bassists in bigger acts to give "clinics". Do you ever give lessons or put on clinics?
Well, I'm teaching bass in school, but I don't really do any 1:1 lessons or clinics outside of the school.
Can you tell us about your gear? Is there any specific brand or equipment that you feel is necessary to create "your" sound or just anything you really dig?
Well, right now I'm playing an ESP E-II 5 string bass.

Yeah, it has that "metal" look. Do you have any type of head or effects that you really like?
I have an Aguilar TH500 that I play through. It's really easy to get a good sound out of it and dial it in for any venue.
Thanks so much for you time.
Thank you as well.
Hiroyuki Ogawa Twitter –
https://twitter.com/ogya_chrovio
Unlucky Morpheus Website –
https://sound.jp/ankimo/
Unlucky Morpheus Twitter –
https://twitter.com/ankimo_official
Unlucky Morpheus Instagram –
https://www.instagram.com/ankimo_official