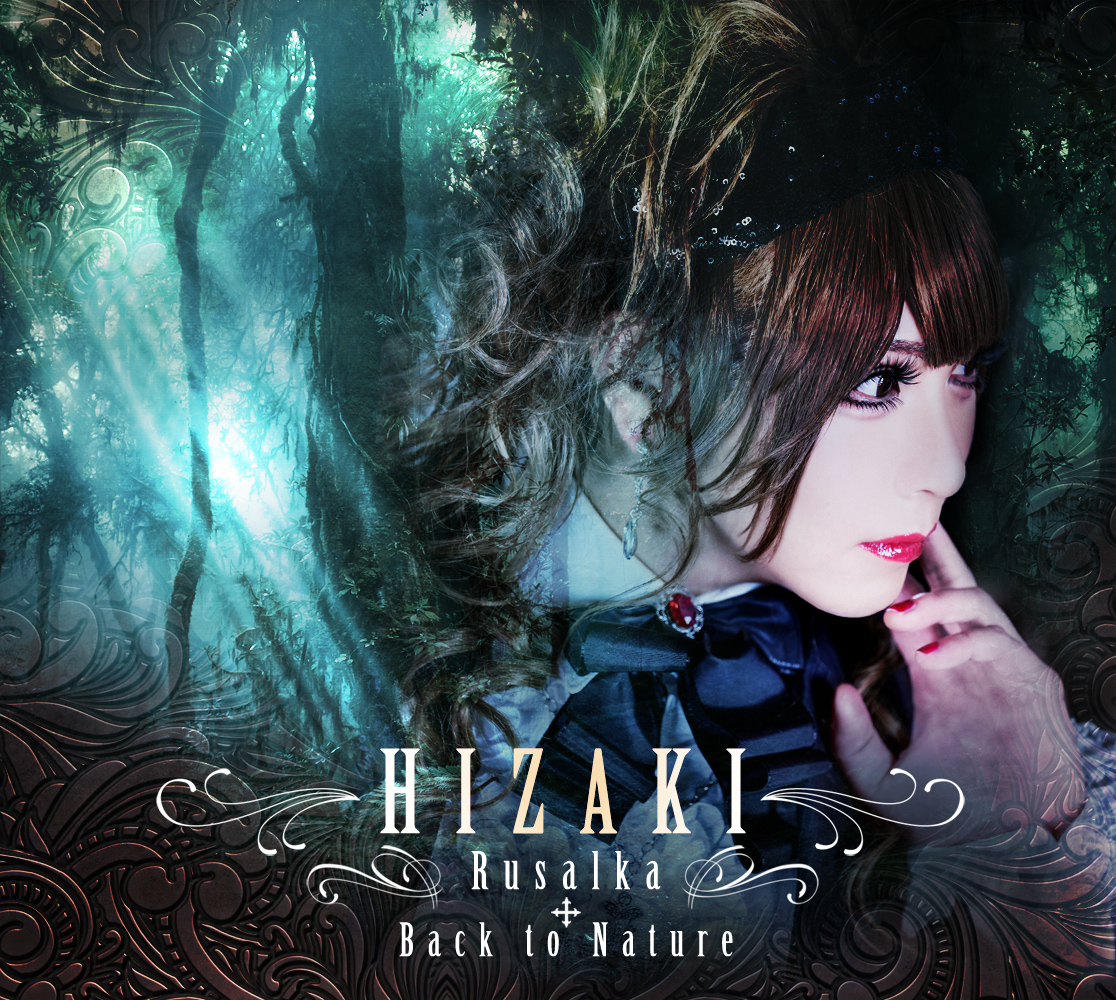 For release 6 August – 11:00AM GMT
HIZAKI to release Rusalka + Back to Nature as one album, September 17 – pre-order August 13 for
standard edition and 'Les Cent Premiers' bundle
Birmingham, England – 6 August 2021 – Setsuzoku Records is proud to announce its first release from guitar legend HIZAKI! Two previous EPs, 2021's Rusalka and 2019's Back to Nature will be combined into one full-length album for the first time! Rusalka + Back to Nature will be released September 17 in CD digipak as well as digital in the UK, Europe, and North America. The album will serve as an epic overseas introduction for HIZAKI into the Western market.
To celebrate the release of HIZAKI's first official international album, the first 100 CDs pressed will be a special edition available in the 'Les Cent Premiers' bundle! This exclusive pre-order bundle will include:
* Hand-numbered CD with exclusive alternate CD-face art
* "Les Cent Premiers" HIZAKI t-shirt
* "Les Cent Premiers" HIZAKI guitar pick
* Three 8×10 glossy photos of HIZAKI
Only 100 bundles are being made and the items will not be reprinted! Pre-order for the standard edition and the "Les Cent Premiers" bundle of Rusalka + Back to Nature begins August 13th 10:00am GMT, only from the Setsuzoku Records webstore.
As lead guitarist and composer for symphonic power metal bands Versailles and Jupiter, and as an instrumental metal solo artist, the brilliant fretwork of the flamboyant HIZAKI has amazed audiences all over the world. With his stunning musicianship and equally striking appearance, HIZAKI is ready to expand that global reach. Influenced by classical music, heavy metal, visual kei and more, HIZAKI's skills as a guitarist and composer are on full display in his soaring melodies and creative sweeping solos which are sure to capture the imagination of new listeners. SETSUZOKU RECORDS is proud to partner with such an influential and important artist.
Enquires: contact@setsuzokurecords.com
About SETSUZOKU RECORDS
SETSUZOKU RECORDS is the record label division of ORION LIVE (UK) LIMITED, a UK-based artist services
company dedicated exclusively to working with Japanese artists. The label licenses for international markets
the music and merchandise of a diverse array of Japanese artists representing heavy metal, rock, idol, J-pop,
and more. www.setsuzokurecords.com www.orionlive.co.uk
Source: SETSUZOKU RECORDS (Press release)