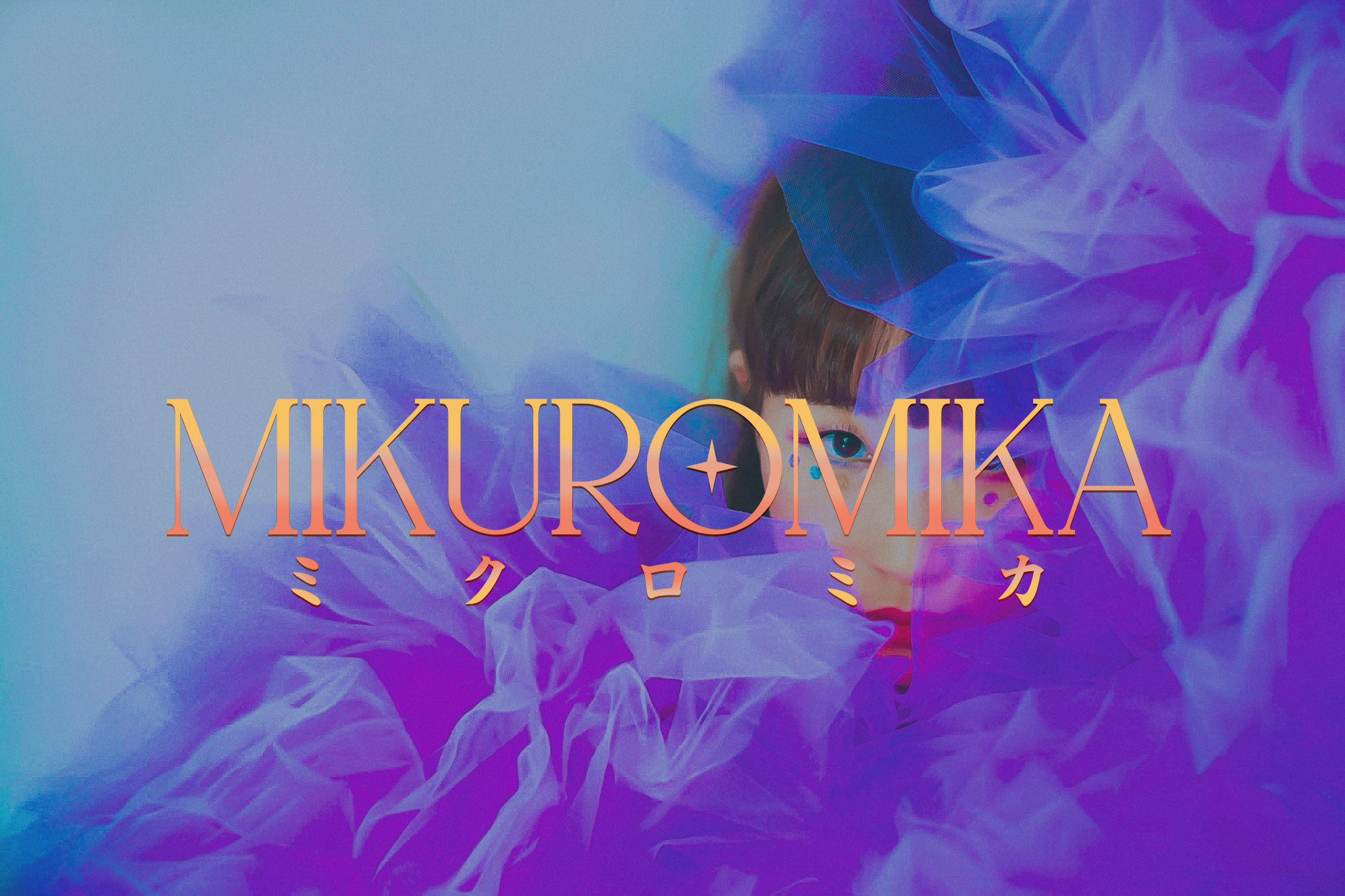 For immediate release:
SETSUZOKU RECORDS introduces J-pop singer MIKUROMIKA; international debut single out 19 February
Birmingham, England – 9 February 2021 – SETSUZOKU RECORDS is proud to announce MIKUROMIKA as the latest artist to join the label and the new artist services division of parent company ORION LIVE (UK) LTD.
Combining elements of house, vocal trance, and J-pop, singer-songwriter MIKUROMIKA is ready for the world. Her chill pop vibe and sleek vocals, which she simply calls 'MIKUROPOP,' draws inspiration from such diverse acts as Japanese R&B legend MISIA, and icons like Lady GaGa and Cindy Lauper. MIKUROMIKA's international ambition and focus has brought her into collaboration with producers, DJs, and designers from across the globe as her love of music, art, and fashion fuel a passion for performance and positivity.
MIKUROMIKA's debut single, "Good Day," will be released worldwide by SETSUZOKU RECORDS on 19 February 2021 and will be available on all major digital platforms. It will also include the B-side "Baby." Both tracks offer a teaser of what to expect from MIKUROMIKA's international debut mini-album to be released by SETSUZOKU RECORDS on CD and digital, summer 2021.
"I want to share my music with the world!" says MIKUROMIKA. "This is an exciting new era for me and I can't wait to share the journey with all of you!"
"Getting involved in J-pop and electronic music is something we have wanted to do since the inception of the label´ says SETSUZOKU RECORDS co-director Christopher Morris. "MIKUROMIKA helps us create an eclectic roster and we feel international audiences will fall in love with her talent and charm just as we did. We are honored to help her connect to new audiences and assist her growth as an artist."
Ahead of the release of the single, audiences can jump into MIKUROPOP as promotional videos for both "Good Day" and "Baby" are available online now!
Enquires: contact@setsuzokurecords.com
For more on MIKUROMIKA, please visit her website.
www.mikuromika.com
About SETSUZOKU RECORDS
SETSUZOKU RECORDS is the record label division of ORION LIVE (UK) LIMITED, a UK-based live event and
artist services company dedicated to working with Japanese artists. The label licenses for the UK/EU market
the music and merchandise of a diverse array of Japanese artists representing heavy metal, rock, idol, J-pop,
and more. www.setsuzokurecords.com www.orionlive.co.uk
Source: SETSUZOKU RECORDS (Press release)