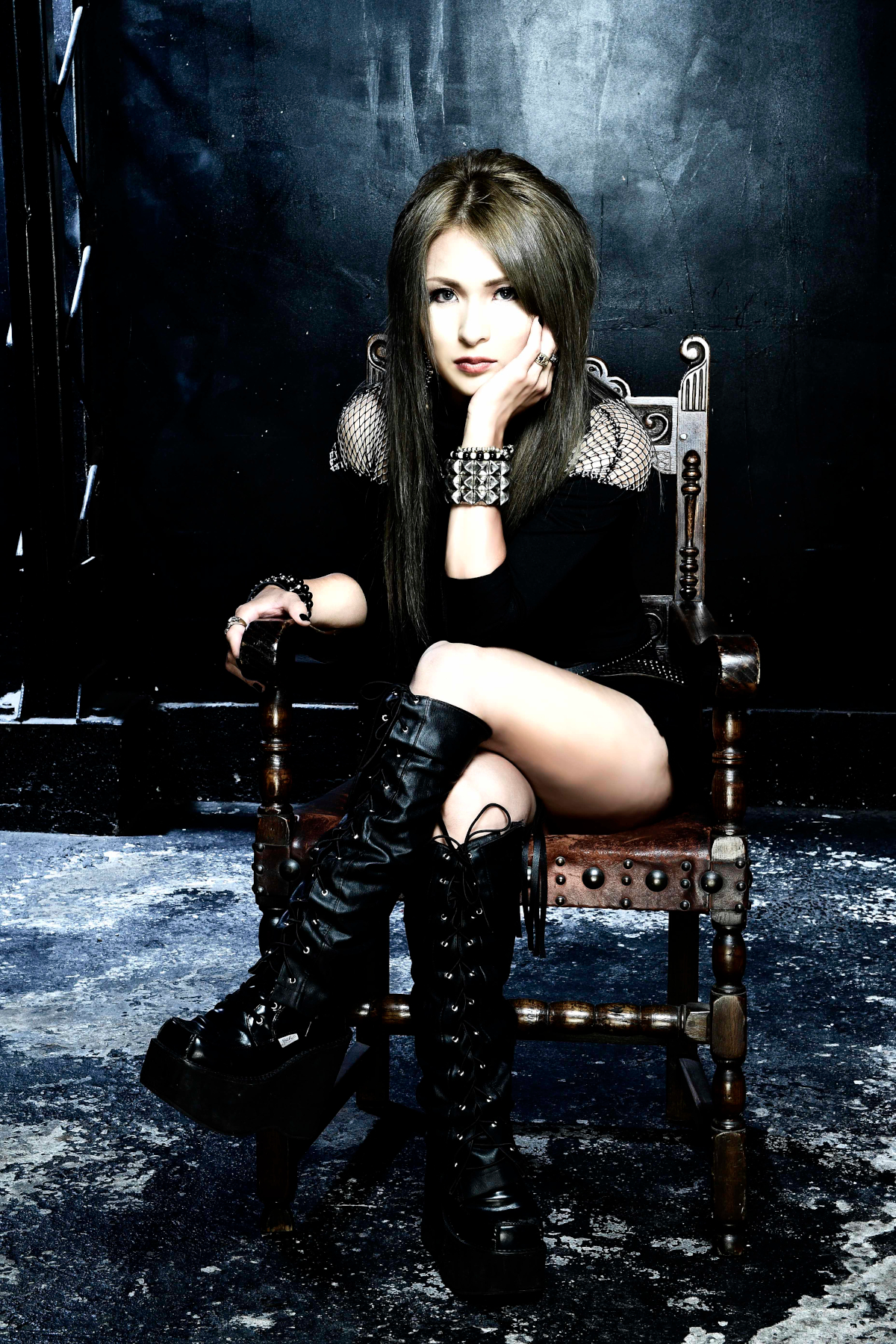 SETSUZOKU RECORDS announces IBUKI as first artist – solo album ExMyself to receive European release with exclusive bonus track.

Birmingham, England – 12 October 2020 – SETSUZOKU RECORDS is proud to announce heavy metal vocalist IBUKI as the label's first artist.
SETSUZOKU RECORDS will release IBUKI's debut solo album ExMyself as a European Special Edition on CD and collector's edition vinyl, 29 January 2021. The ExMyself European Special Edition will feature the original 8 album tracks plus a bonus track recorded exclusively for SETSUZOKU RECORDS.
"I am very honored that my album will be released in the UK and the EU," said IBUKI. "This album is a special edition compared to the original release in Japan and includes a brand-new song as a bonus track just for the UK/EU release…please look forward to it!"
Boasting both power and range, IBUKI's reputation in J-metal as a vocal powerhouse is secure, but it is time for international audiences to discover one of Japanese metal's brightest talents. "IBUKI is not just a great vocalist but also a songwriter and arranger who deserves an opportunity to shine outside of Japan," said SETSUZOKU RECORDS co-director Christopher Morris. "IBUKI's work as guest vocalist with numerous projects over the years has been excellent, but it is as a solo artist that she really becomes a force to be reckoned with."
Along with the original 8 album tracks and an exclusive bonus track, the ExMyself European Special Edition will feature a new booklet with additional content. SETSUZOKU RECORDS will also be producing a range of new IBUKI merchandise to be made available via the label's soon to be launched webstore.
IBUKI – ExMyself European Special Edition is out 29/01/2021 on CD and collector's edition vinyl. Available at online retailers, the SETSUZOKU RECORDS webstore, and select physical record shops in the UK and EU.
For further queries: contact@setsuzokurecords.com
www.setsuzokurecords.com www.vocal-ibuki.com www.a-linemusic.com
About SETSUZOKU RECORDS
SETSUZOKU RECORDS is the record label arm of Orion Live (UK) Limited, an artist services company dedicated to Japanese artists. The label licenses for the UK/EU market the music and merchandise of a diverse array of artists representing hard rock and heavy metal, idol, J-pop, anisong, and more.
Source: SETSUZOKU RECORDS (Press release)