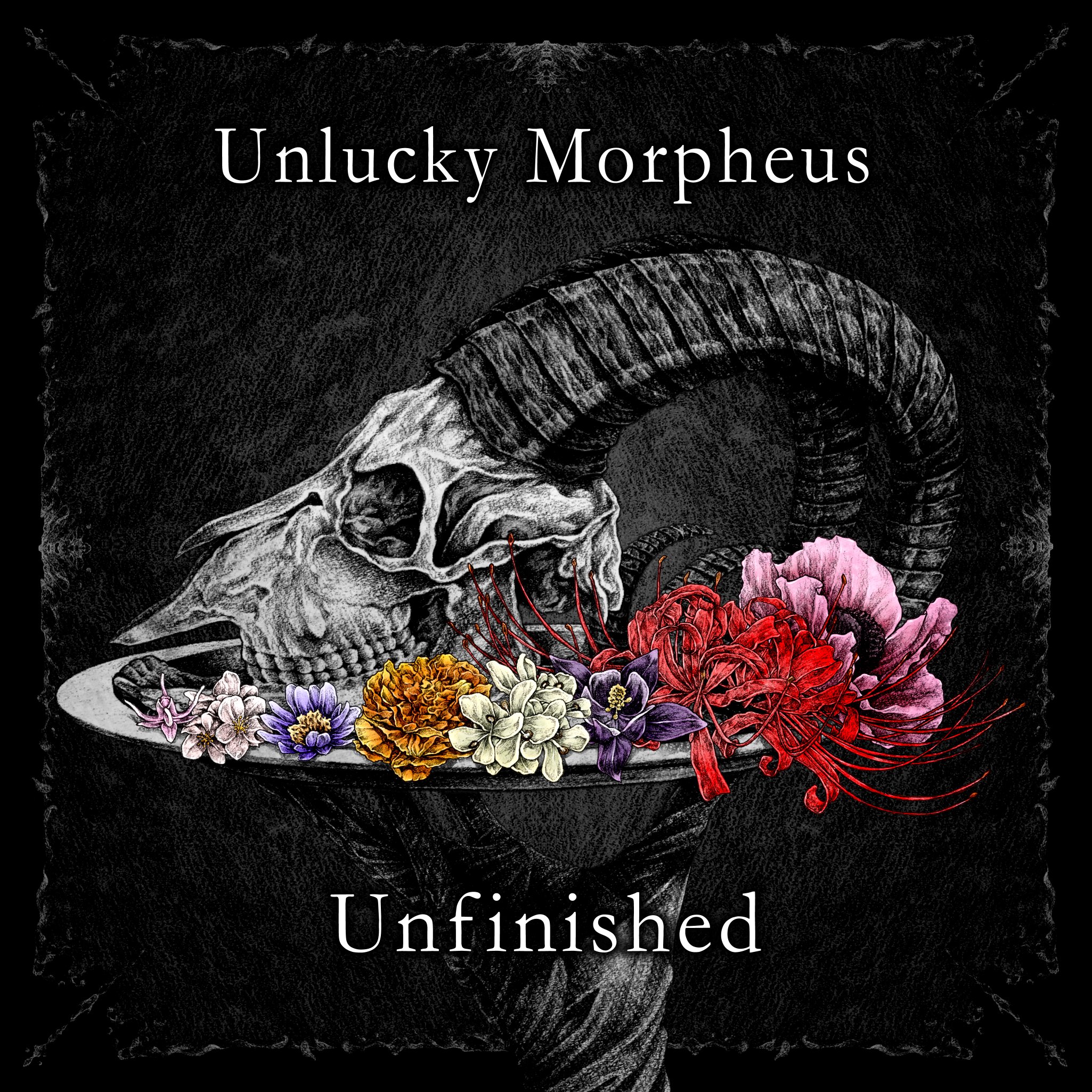 Hot on the heels of their Takiyasha Hime single which released at the end of April, Unlucky Morpheus announced that they will be dropping a new full album on July 29th. Titled Unfinished,  it will be the band's first full length album of original material since CHANGE OF GENERATION, which was released in 2018. The album cover features artwork by Ogiatsu, who has illustrated the cover art for the majority of the band's releases.
An album preview is available on their YouTube channel. It seems like this group always likes to throw in a surprise – on the final track, "Carry on singing to the sky", Fuki sings in English!

Also of note, the song "籠の鳥" (Caged Bird), which was used in an MV collaboration with 3D animator Deino, will be on the album.

The CD is available for pre-order at DiskUnion (proxy shipping service required) –> pre-order link
As a pre-order bonus DiskUnion is offering a CD-R containing a karaoke version of the album.
Tracklist:
01. Unfinished
02. Unending Sorceress
03. Near The End
04. 籠の鳥
05. Salome
06. Make your choice
07. Top of the "M"
08. Dogura Magura
09. Carry on singing to the sky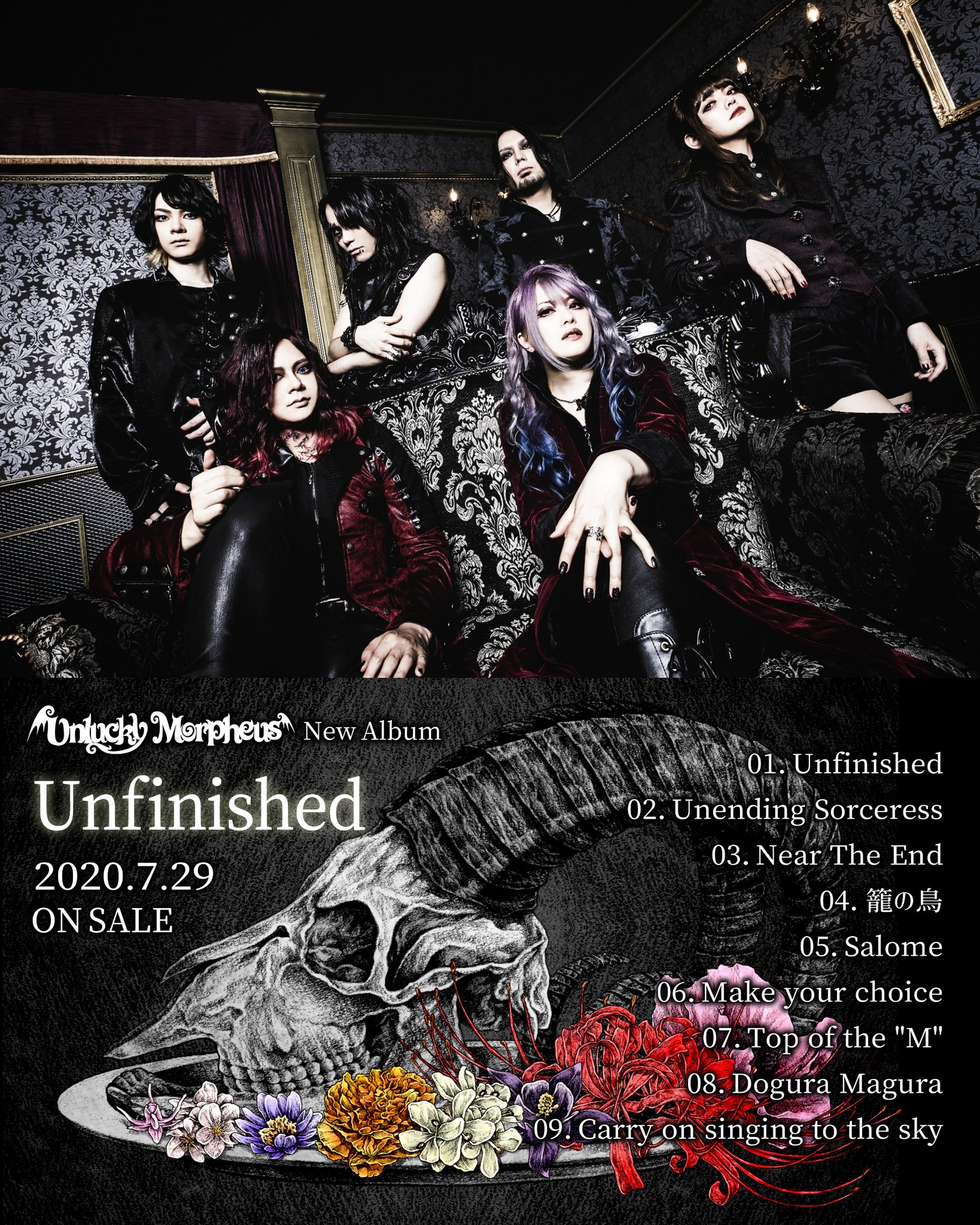 Unlucky Morpheus Website – http://sound.jp/ankimo/
Unlucky Morpheus Twitter – https://twitter.com/ankimo_official
Unlucky Morpheus YouTube – https://www.youtube.com/channel/UCKQPvkXu59Ei4nHyl83dF2g