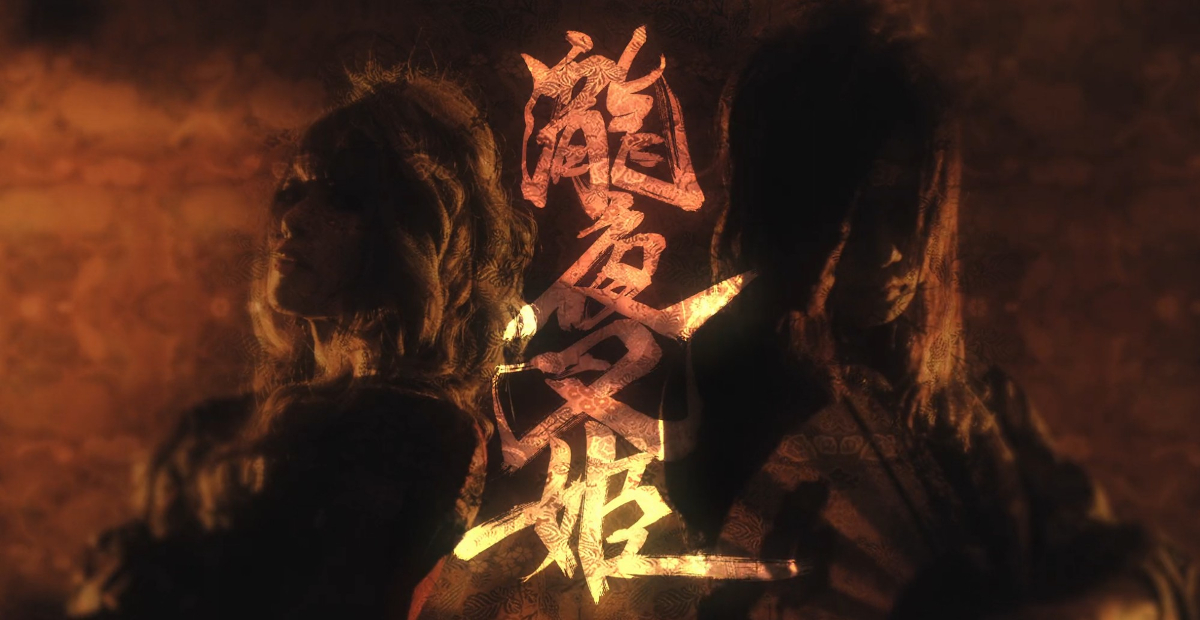 It has become an annual tradition for Unlucky Morpheus to release something on April 1st, this year was no exception. The band released an MV for the new song "Takiyasha Hime". Once again this band tries something new and delivers. The music is best described as the band's signature melodic speed metal merged with traditional Japanese instruments and rhythms. Shiren's 'scream' vocals are prominent throughout the track, complimented by Fuki's smooth powerful vocals.
The band is known to explore fantasy and the supernatural in their lyrics, this time the subject matter delves into those same themes, but from a Japanese legend – Takiyasha Hime (literal translation meaning waterfall demon princess). This is a tale of revenge, yokai, and dark magic.
The visuals in the MV and the traditional attire worn by the band further conveys they are telling a story from long ago.
In addition to releasing the MV, the band also announced that the CD single will be released on April 29th. The CD will feature three new songs – " Takiyasha Hime", plus two other tracks. An instrumental version of each song will also be present on the disc.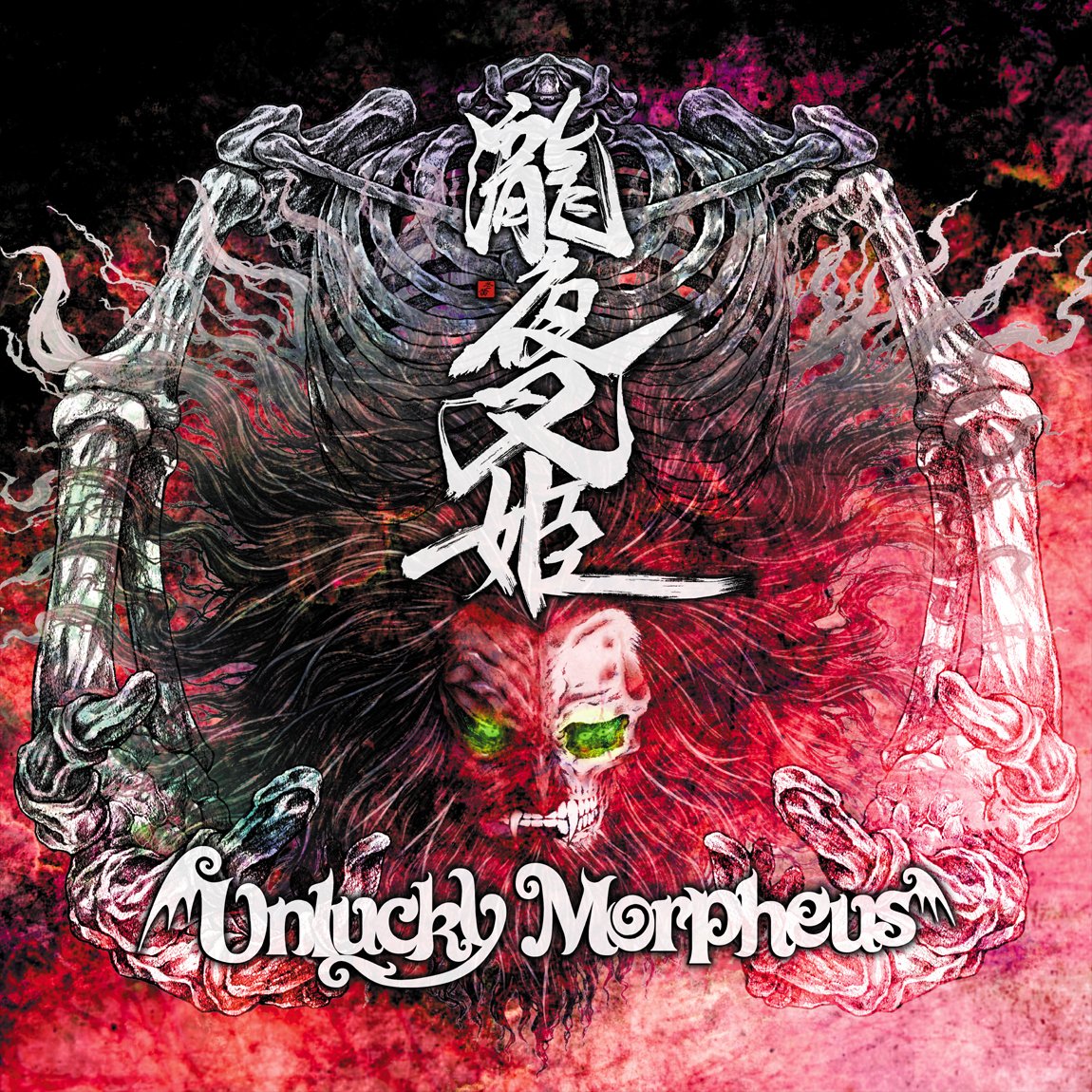 Tracklist:
1. 瀧夜叉姫 ( Takiyasha Hime)
2. 鉄皇 (Tetsusumeragi)
3. 豪賊 (Gozoku)
4. 瀧夜叉姫 ( Takiyasha Hime) -Instrumental-
5. 鉄皇 (Tetsusumeragi) -Instrumental-
6. 豪賊 (Gozoku) -Instrumental-
The CD is available for pre-order at DiskUnion (proxy shipping service required) –> pre-order link
If you are interested in learning more about the legend of Takiyasha Hime more information can be found in the links below:
http://yokai.com/takiyashahime/
https://gethiroshima.com/features/art-entertainment/takiyashahime/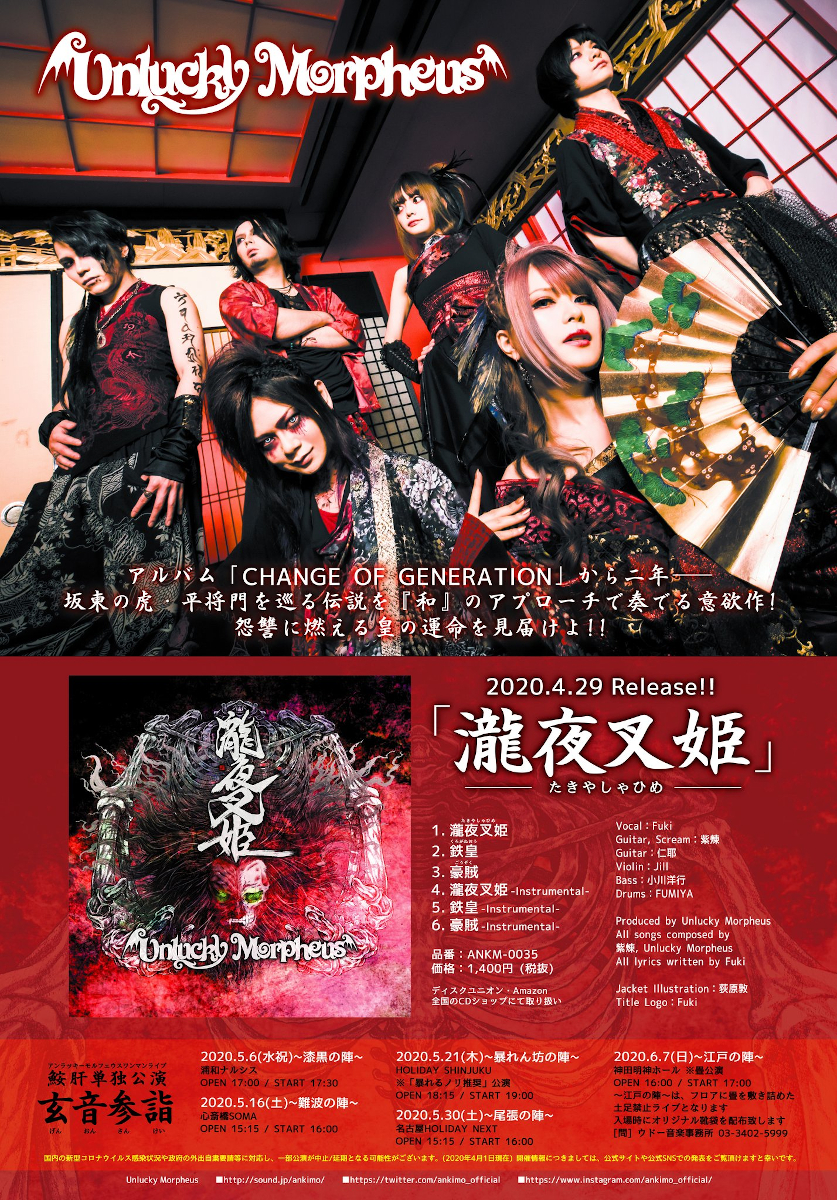 Unlucky Morpheus Website – http://sound.jp/ankimo/
Unlucky Morpheus Twitter – https://twitter.com/ankimo_official