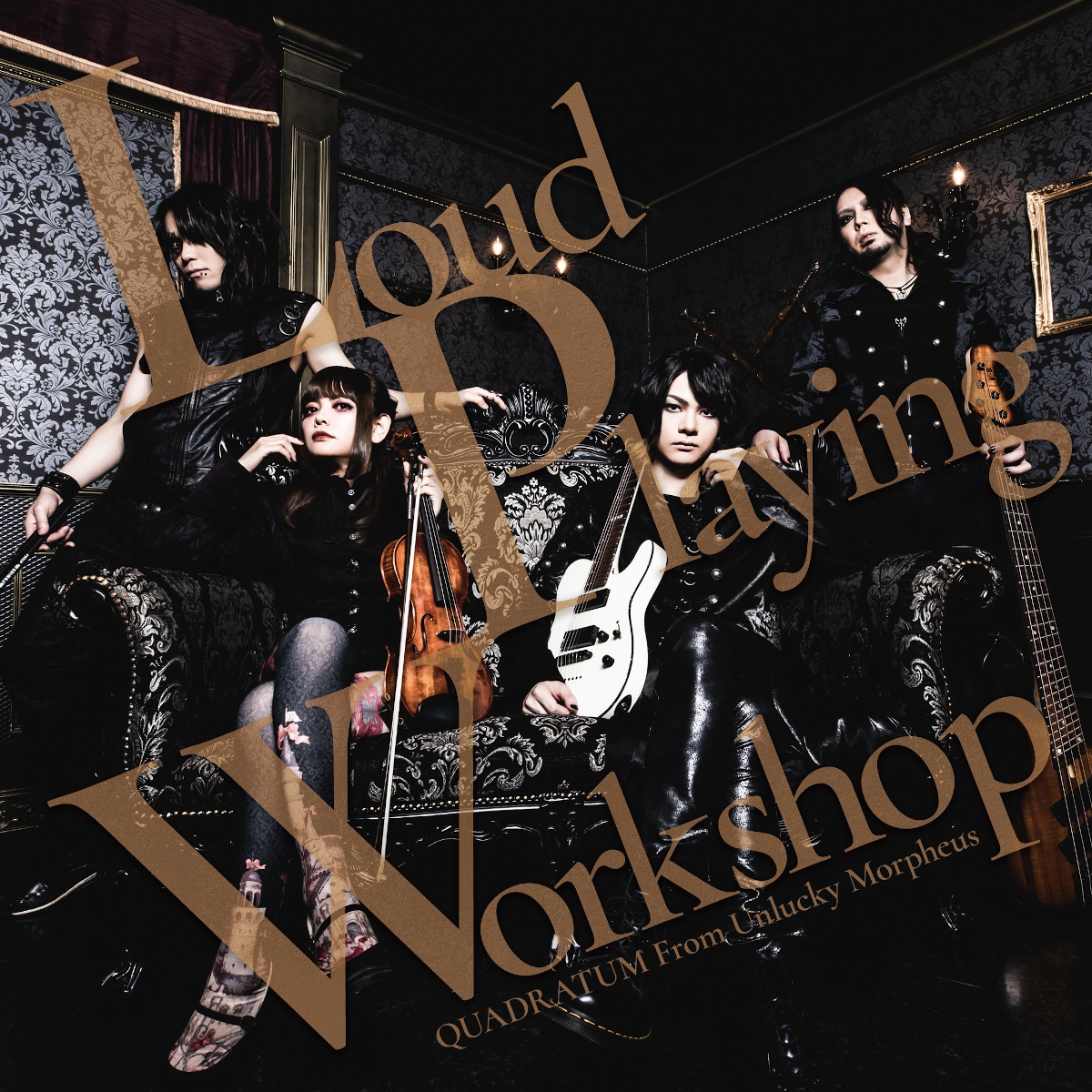 Unlucky Morpheus has announced that a four member project – QUADRATUM, will release the instrumental album, "Loud Playing Workshop", on January 27th 2021. Composed of Jinya, Jill, Hiroyuki Ogawa and FUMIYA, the project's release will feature covers of western artists such as Yngwie Malmsteen, Dream Theater, and Eddie Van Halen to name a few.
Tracklist:
1. Far Beyond the sun – Yngwie Malmsteen
2. The Dance of Eternity – Dream Theater
3. Into the Arena Michael – Michael Schenker Group
4. Hundreds of Thousands – Tony MacAlpine
5. Scarified – Racer X
6. Eruption – Van Halen
7. For the Love of God – Steve Vai
8. Technical Difficulties – Racer X
9. 17th Century Chicken Pickin' – Impellitteri
The CD is available for pre-order at DiskUnion (proxy shipping service required) –> pre-order link
We've created a Spotify playlist of the above track listing featuring the original artists for any who would like a 'preview'. We are really looking forward to hearing the Unlucky Morpheus arranged versions of these!
Unlucky Morpheus Website – http://sound.jp/ankimo/
Unlucky Morpheus Twitter – https://twitter.com/ankimo_official
Unlucky Morpheus YouTube – https://www.youtube.com/channel/UCKQPvkXu59Ei4nHyl83dF2g
© Copyright 2020 UniJolt