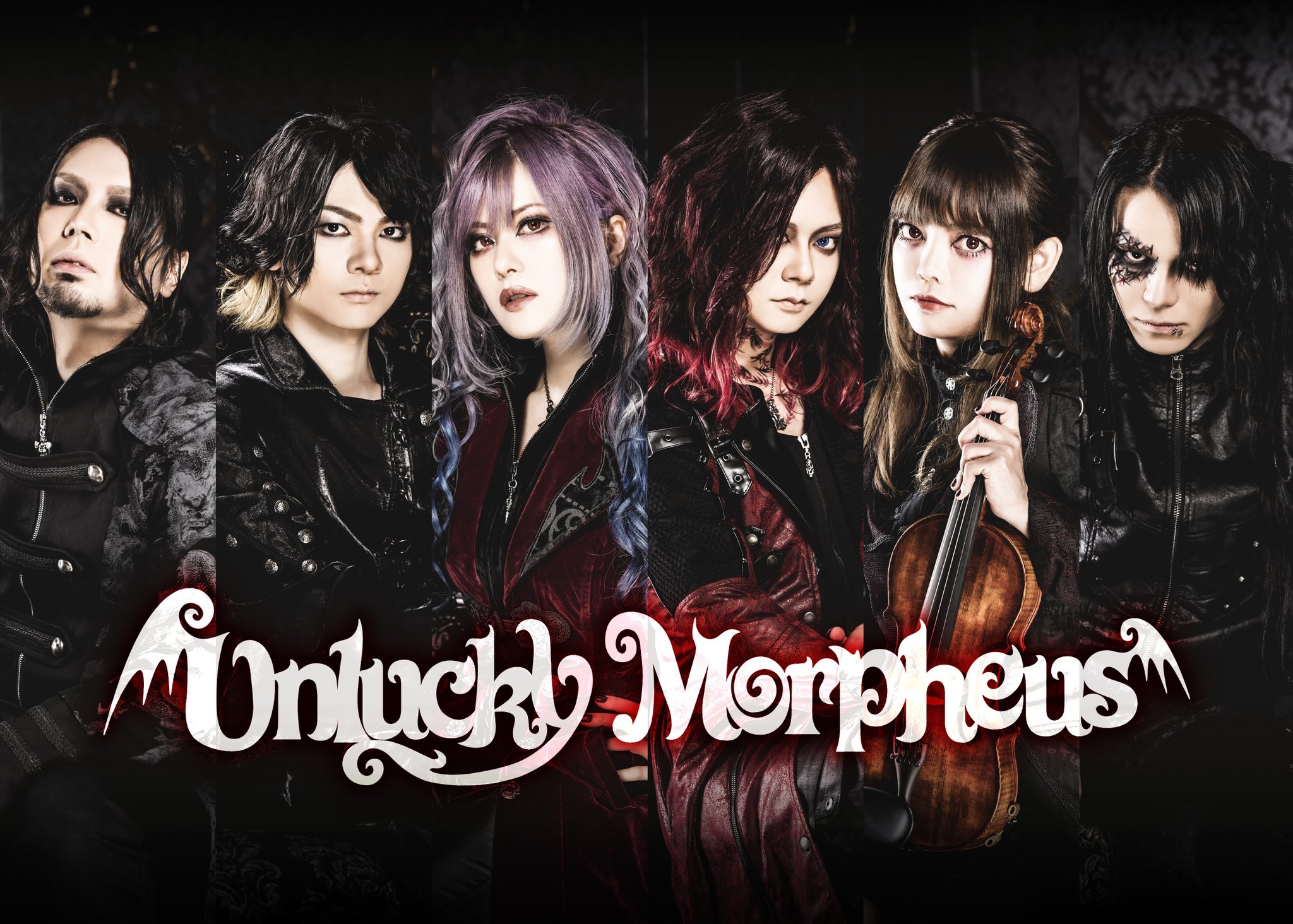 Unlucky Morpheus
Interview by Todd Nelson and Cap Hayes
Translation by Dru Bastedo
June 22nd, 2020
Unlucky Morpheus founders Shiren and Fuki discuss the band's recent release Takiyasha Hime, reveal details about the upcoming album Unfinished, and their future plans.

Unlucky Morpheus frequently surprises its fans with something unexpected like "CADAVER/REVADAC" and the "KIZASI" VR project. Your latest release, the Takiyasha Hime EP, is no different, merging metal with Japanese instruments and aesthetics. How did this idea come about? Was it something you had wanted to try for a while?
Shiren: We were planning a live at Kanda Myojin Hall, and when we first went to see it, we saw that it was located at a very traditional place, in the middle of a shrine. After visiting, we felt that it would be good to tailor a song toward performing at that venue, and that's how we created "Takiyasha Hime."
The lyric's subject matter matches the style of the music, the retelling of a Japanese legend. Was it intended from the outset that a myth or legend should be used for this EP or was it decided after hearing the music?
Shiren: We ​started writing ​the song after ​we went to see ​Kanda Myojin Hall. We felt like we almost wanted to make something that seems more Japanese than Japan itself. Japanese gods are sleeping at Kanda Myojin… is that the right way to put it?
Fuki: Yeah, enshrined.
Shiren: So, Fuki and I thought, why don't we use those gods as a theme? We had just started coming up with the music when we visited the venue and right after that, we decided on this theme. So after making the song we picked this specific story, feeling that it fit very well with the image that we use when we made the song.
The contrast between Shiren's scream vocals and Fuki's smooth singing complement with each other very well on the tracks. On the title track, is Shiren playing the part of samurai Taira no Masakado and Fuki the part of his daughter Satsuki Hime (Takiyasha)?
Fuki: (In English) Yes. (laughs) Yes.
Shiren: Well, that's true for "Takiyasha Hime," but the other ones are a little different, so maybe you should explain.
Fuki: However, in this release there are three different songs, and in Kanda Myojin there are three different gods that are supposed to be enshrined there. Originally it was intended that each song would have one of those gods as its theme, but Taira no Masakado is a very big presence and he overtook all three. In the first song I am Satsuki Hime, but in the other two songs I am just a shrine maiden.
Concerning the Japanese instruments featured in the songs, were those played by members in the band?
Shiren: I play all the of those parts ​in the songs ​on a synthesizer​.
I read that for "Gouzoku" you reworked an Icarus'Cry song when creating it?
Shiren: "Takiyasha Hime" was based on the Icarus'Cry song, but "Gouzoku" is based on a song from an old band that I was in called XI.
Google translate failed me on that one.
Shiren and Fuki: (laughing)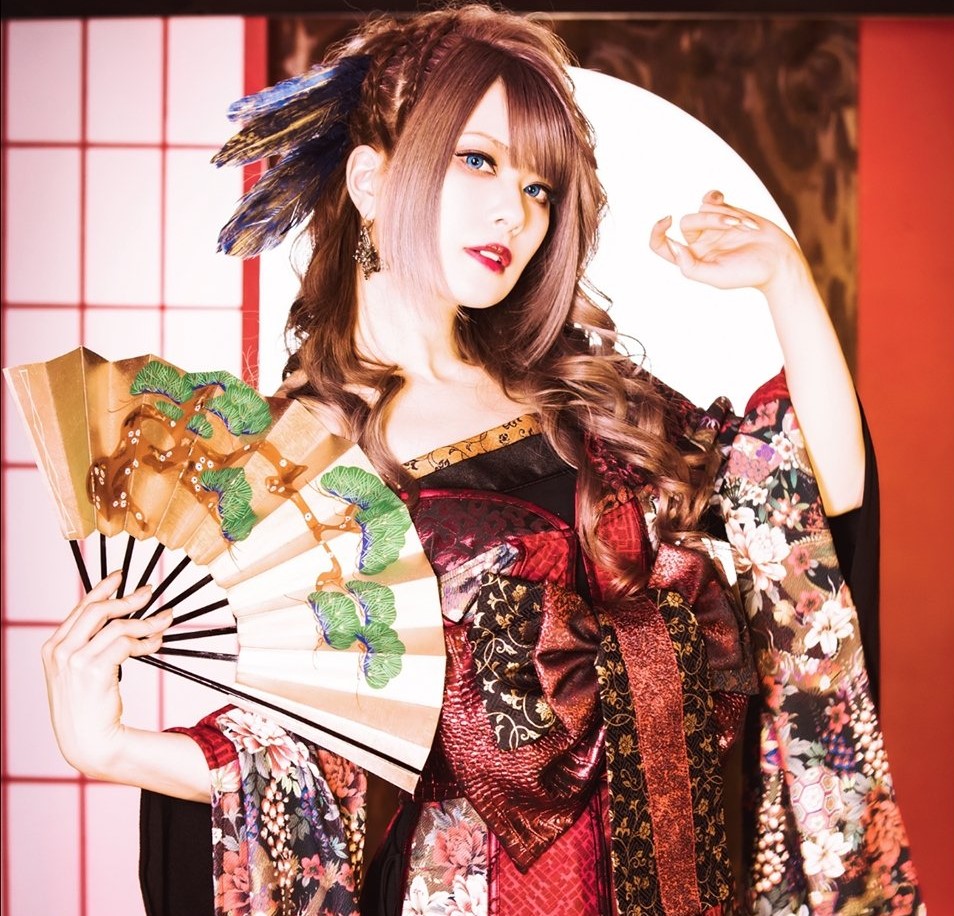 In addition to the Japanese sound for this release, the band has also adopted traditional Japanese costumes, but infused with a little Visual Kei. Was this a look/concept the band created?
Fuki: I designed, bought, and prepared all of the outfits.
Did you and Shiren decide together on the theme of the costumes?
Fuki: Shiren and I consulted together on what suits each member​, and we wanted to merge traditional Japanese with modern style.
The band was scheduled (currently postponed) to play a tatami show at Kanda Myojin Hall. It sounds very interesting. Can you tell me more about it?
Shiren: The surroundings of Kanda Myojin Hall seem very 'Japanese' because it is in the middle of a shrine, but the venue itself is a normal music hall, it doesn't feel so 'Japanese'. So we wanted to add tatami to make the normal hall into a more traditional-feeling music space.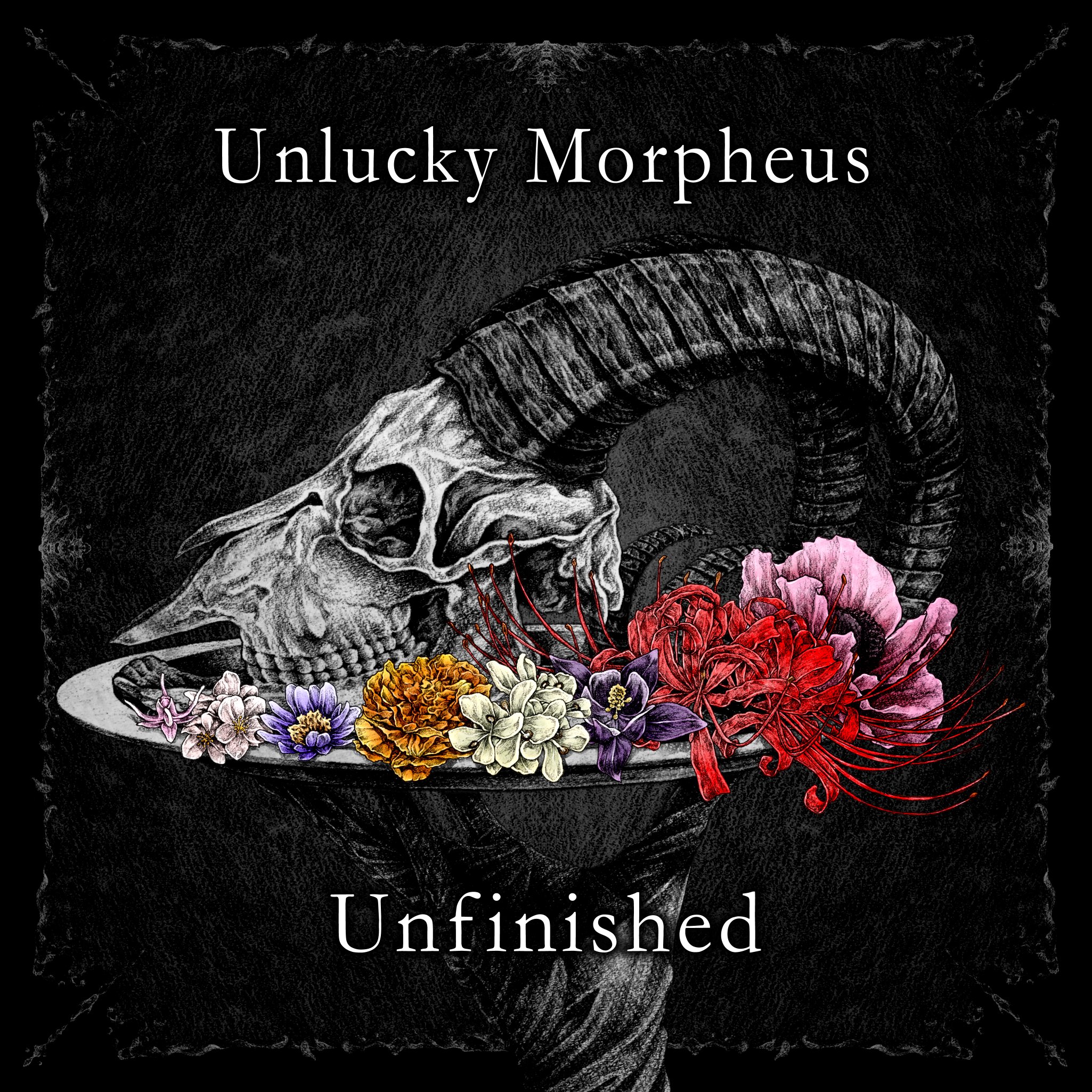 You announced the new album Unfinished this past week. A couple months earlier on twitter you posted some short video clips that the band was working on an album that would be completed in 100 days. Is this album the result?
Shiren: Yes. The idea was to create that album in 100 days, and the videos were a preview for the fans to show them here's what we're working on. But the '100 days' thing is a meme here in Japan, there is an alligator who said he is going to die in 100 days – a short manga that had a new installment each day. This was a parody of that.
That is good to know. That went over our heads here.
Shiren and Fuki: (laughing)
With the pandemic happening, did that give you any additional challenges in making the album?
Shiren: So, in Japan they declared a state of emergency, but the songs were already mostly recorded before that, so there wasn't anything really too difficult in that regard.
Fuki: I finished my recording and writing of the lyrics very early, so no real problems there. The big problem was lives got canceled and postponed.
Is there any special significance or meaning to the album's title?
Shiren: There are two meanings to the album's title. The first is at the moment when it is first released, it is just a CD or digital thing, but when it is played live, and people can hear it live, it becomes a complete album. ​It feels a little sad to only be able to execute half of the concept. The second meaning is that Schubert, the classical composer, has a big following among bands like Angra and X-Japan, and they've created a workspace on this 'Unfinished' (symphony No. 8) composition that he has. It is something that I also one day, from a long time ago, wanted to do myself.
You've released a preview of the tracks on the album. After the release of Takiyasha Hime, the songs here return to the band's symphonic speed metal sound, and offer some surprises. Is the last track sung entirely in English?
Fuki: Yes. The last track was written in English as an homage to Andre Matos from Angra, who passed away in June of last year.
Another track that stood out to me was "Make your choice," does Fuki use a vocoder on certain parts in the song?
Shiren: The song is based on the movie SAW. One of the characters in the movie has an affected voice, and the vocal effect is meant to represent that character. (To himself) Would you call that a vocoder? Well, regardless, we used an effect to change her voice.
The song "籠の鳥" (Caged Bird) from your collaboration with 3D artist Deino is also on the album, how did that collaboration come about?
Fuki: There was a plan previously to make a manga about Deino's character, Ca ​(シーエ), and we were asked to make a song for the manga. But the plans for the manga fell through so only the song is left.
Will the album be available digitally or is the initial release CD only?
Shiren: In addition to CD, the album will also be available digitally and on streaming services.
On social media, some members have shared posts in full makeup, even one with Fuki wearing goat horns, a very cool Gothic look. Are these for a photo-shoot for the album, or is there an MV in the works?
Shiren: It is also for a music video. The filming is completed and is currently being edited now.
Is there anything additional that either of you would like to share about the album?
Shiren: The video will be released before the album on YouTube, so please look out for it, and I hope everyone can enjoy it​.
Fuki: "Make your Choice" has a slightly different feel from previous Ankimo songs, and there are many different songs like that on the album. So, there are more traditional Ankimo songs and different ones. I am looking forward to hearing which ones people like better.
From the album preview, the English track seems very popular with fans overseas.
Fuki: My English pronunciation isn't very good, so if it sounds like English then I am very happy.
It sounds good. Is this the first time you've recorded in English since working with Nozomu Wakai (Anecdote of the Queens)?
Fuki: Thank you! The previous song with Nozomu Wakai was very difficult, and took a lot of time to get the English to sound good, and this time too was also very difficult.
(To Shiren) Your scream vocals have been featured on recent works, however at DOLL$FESTA in 2018, you also sang traditional harmonies on "imagimak." Is that something you might do more of?
Shiren: I've been doing it for two or three years with acoustic arrangements of other songs, and on "Takiyasha Hime," if you listen to the chorus, I am harmonizing there, as well. In the future, more screaming, but it depends on the song, what does the song need? That will determine what I need to do.
I really enjoyed the VR of "KIZASI." I viewed it on an Oculus Quest. I was amazed how immersive it was, it was like the band was right in front of me, much more than I expected! Does the band have any plans to utilize VR technology in the future, such as a live concert broadcast or recording?
Shiren: There are no concrete plans at the moment, but if there's a chance, it might be something we want to do. VR technology is a little expensive to use, it may be cheaper now than when we did the "KIZASI" VR project. It's hard to say what will happen in the future, but we want to.
At one time the band had plans to release an album of influential metal covers. Is this something you would still like to do at some point?
Shiren: We are making it right now. Initially, it was going to be covers of songs featuring vocals, but plans changed and we will be covering instrumental pieces only instead.
For your 2019 tour, the band's setlist was entirely comprised of the band's earlier Touhou arrangements. Is the atmosphere at these shows any different than when you play your original material?
Shiren: Not really, from the point of view from the performer, and looking at the fans there doesn't seem to be a big difference between Touhou concerts and original based.
Was the preparation for that tour any different?
Shiren: Ankimo songs are generally pretty difficult original or otherwise, so its pretty much the same.
Last year you performed overseas for the first time at Metal Matsuri in London. What was that experience like?
Shiren: I had a wonderful time, it was a great experience. How enjoyable it is to play doesn't really change whether you're in Japan or abroad, but it was my first time in England. There was a lot of off time, so I was able to do a lot of things with the other members and have a good time.
Fuki: It was my second time in England. I was very excited to see lots of people who aren't Japanese chanting 'Ankimo! Ankimo!', I knew from YouTube there were many foreign fans, but to see them with my own eyes made me overflow with happiness.
Shiren: The Internet is great.
Fuki: Thanks to the Internet.
Is performing abroad something you would like to do more of in the future?
Shiren: Yes, but at the same time there are also lots of places in Japan we have not been to before, so we would like to do that too. So maybe go abroad, come back to Japan, go abroad again sort of thing. If there is a chance, a world tour could be something we would want to do as well.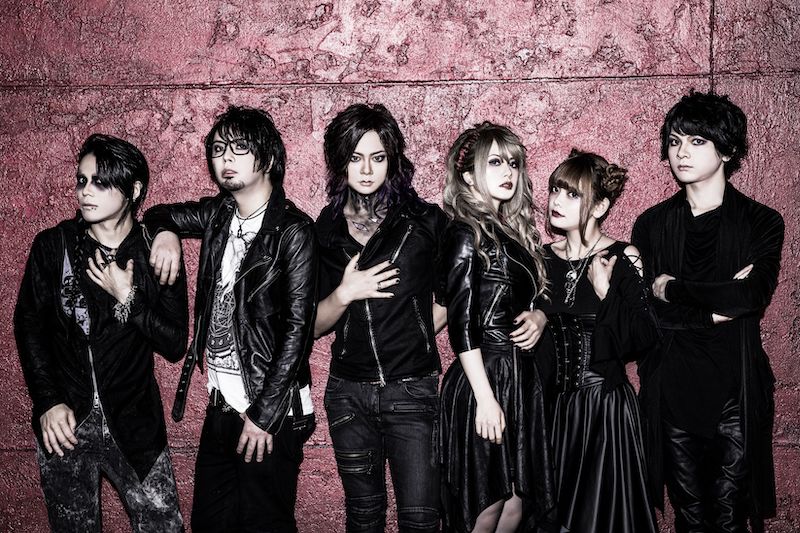 Due to the pandemic, no one is really sure when live shows will resume. Is there a possibility or any plans for the band to perform a livestream concert?
Shiren: It's possible, but we've been busy with recording and video. We want to if there's a chance, but right now we want to spend our time on things related to the new album.
This next question is meant to be a little humorous, but people were inquiring about it as well. Overseas fans really appreciate the things the band has done during the pandemic – the various member video chats, Jill's violin broadcasts, and of course the Blu-ray concert streams. One thing they want to know, though, is how can they get a mask made by Fuki?
Fuki: (laughs) I like and am good at making clothes and masks, it's fun to do for myself, but to start making them in larger quantities and sending them all over would take up so much time… ​so ​I ​probably can't​ ​start making them for fans​.
(Joking) Maybe the only way you could do it is if you made it as part of a crowdfunding perk similar to when you were funding "KIZASI" VR.
Fuki: (laughs) So 1 takes about 20 minutes, in order to make 100 would probably be 2000 minutes – over 30 hours?​ ​ I'll show you how to make them, then you can all enjoy making your own!
Is there anything else that you would like to let your fans know?
Fuki: Actually, I want everyone to know that we are already working on material for 2021 and have started recording. So, please look forward to more material next year.
Pre-Order Unfinished:
– Amazon
– diskunion (requires proxy shipping service)
Unlucky Morpheus Website – http://sound.jp/ankimo/
Unlucky Morpheus Twitter – https://twitter.com/ankimo_official
Unlucky Morpheus YouTube – https://www.youtube.com/channel/UCKQPvkXu59Ei4nHyl83dF2g
© Copyright 2020 UniJolt