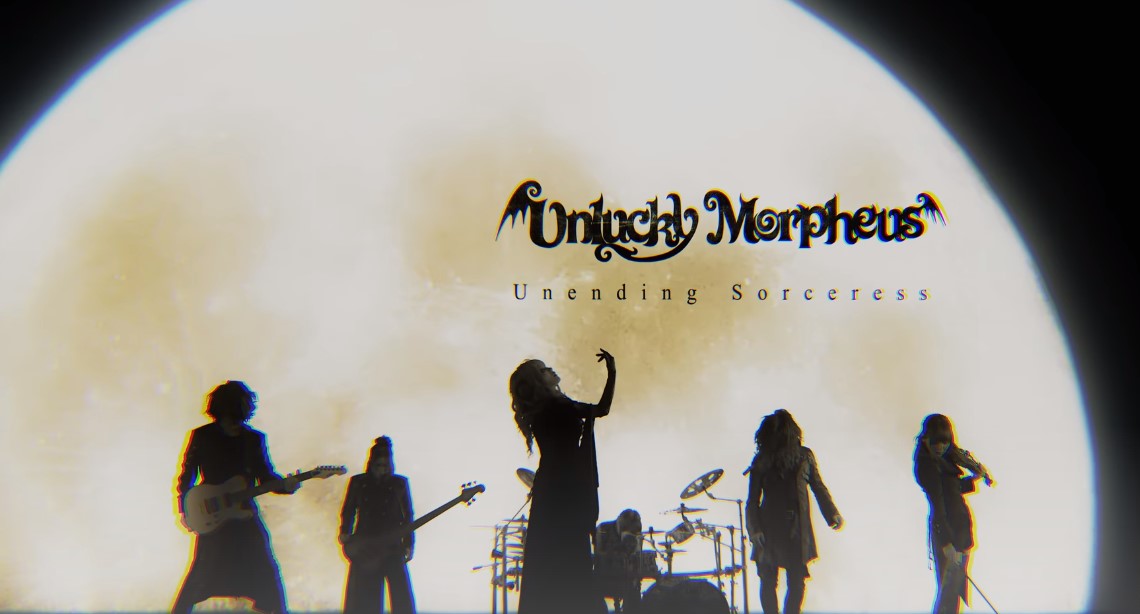 Unlucky Morpheus unveiled the first song from their upcoming Unfinished album, releasing July 29th. Following the Japanese influenced "Takiyasha Hime", the band returns to their symphonic speed metal sound and Gothic look. Fall under Fuki's spell with the band's new MV "Unending Sorceress"!
Unfinished is available for pre-order at DiskUnion (proxy shipping service required) and Amazon.
As a pre-order bonus DiskUnion is offering a CD-R containing a karaoke version of the album.
Tracklist:
01. Unfinished
02. Unending Sorceress
03. Near The End
04. 籠の鳥
05. Salome
06. Make your choice
07. Top of the "M"
08. Dogura Magura
09. Carry on singing to the sky
Unlucky Morpheus Website – http://sound.jp/ankimo/
Unlucky Morpheus Twitter – https://twitter.com/ankimo_official
Unlucky Morpheus YouTube – https://www.youtube.com/channel/UCKQPvkXu59Ei4nHyl83dF2g