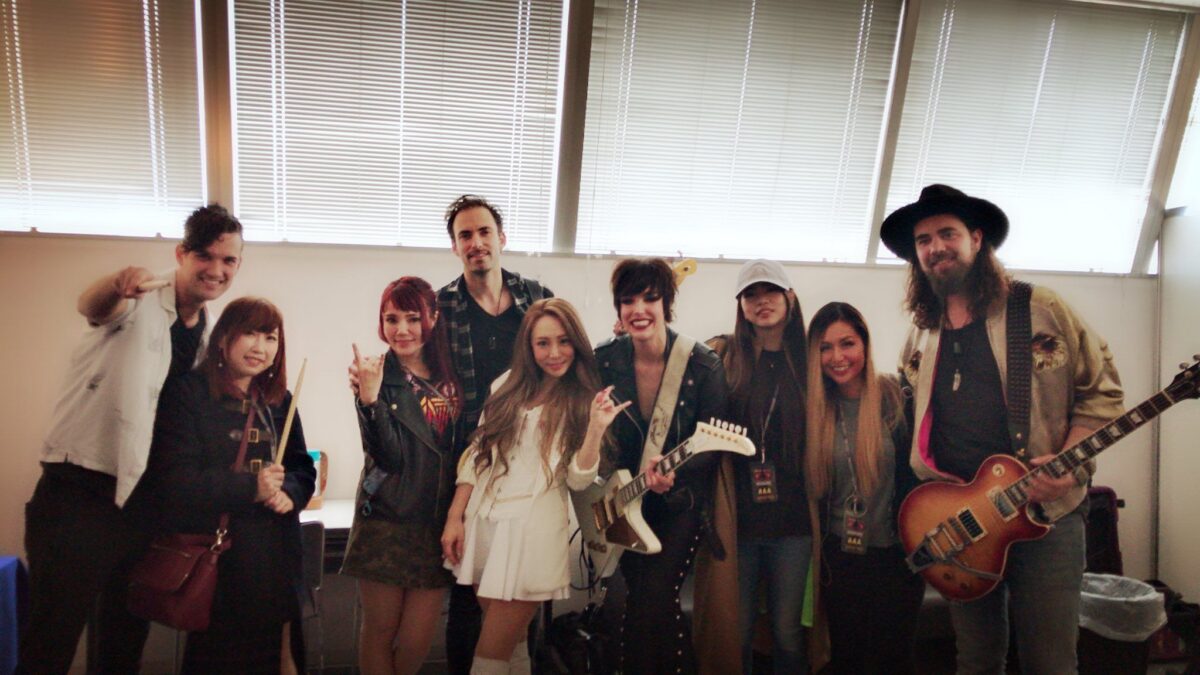 Halestorm have announced that they will be rebroadcasting an official stream of their set from Download UK 2019, tomorrow 6/25 at 1PM PST (other time zones will be listed below). You may be wondering why we're announcing it here on UniJolt as Halestorm is decidedly not a Japanese band. Well, don't… actually considering this is Halestorm do freak out! The answer lies in the picture above! Halestorm met up with Lovebites at Download UK as they played on the same day. Asami performed as a guest for Halestorm for the song Love Bites (So Do I) the song Lovebites is named after (also a cover featured on Lovebites – Invitation to the Theater, a live CD that was bundled with a Japan only limited edition of Lovebites' – Electric Pentagram).
Although the actual performance with Asami will be at almost the end of Halestorm's performance, this is a good chance to see Asami's performance with Halestorm in professional quality. It will also be a great chance to support Halestorm who have been pretty accommodating and encouraging of Lovebites as well, not to mention a group of awesome and talented musicians!
Please check out the stream live on YouTube at the following times:
USA – Pacific Time (PDT) – 1PM
USA – Eastern Time (EDT) – 4PM
UK – London – (BST) – 9PM
Germany – CEST – 10PM
China (Beijing, CST) / Singapore (SGT) – 4AM
Korea (KST) / Japan (JST) – 5AM
https://www.youtube.com/watch?v=u7zuAlf5FBo&feature=youtu.be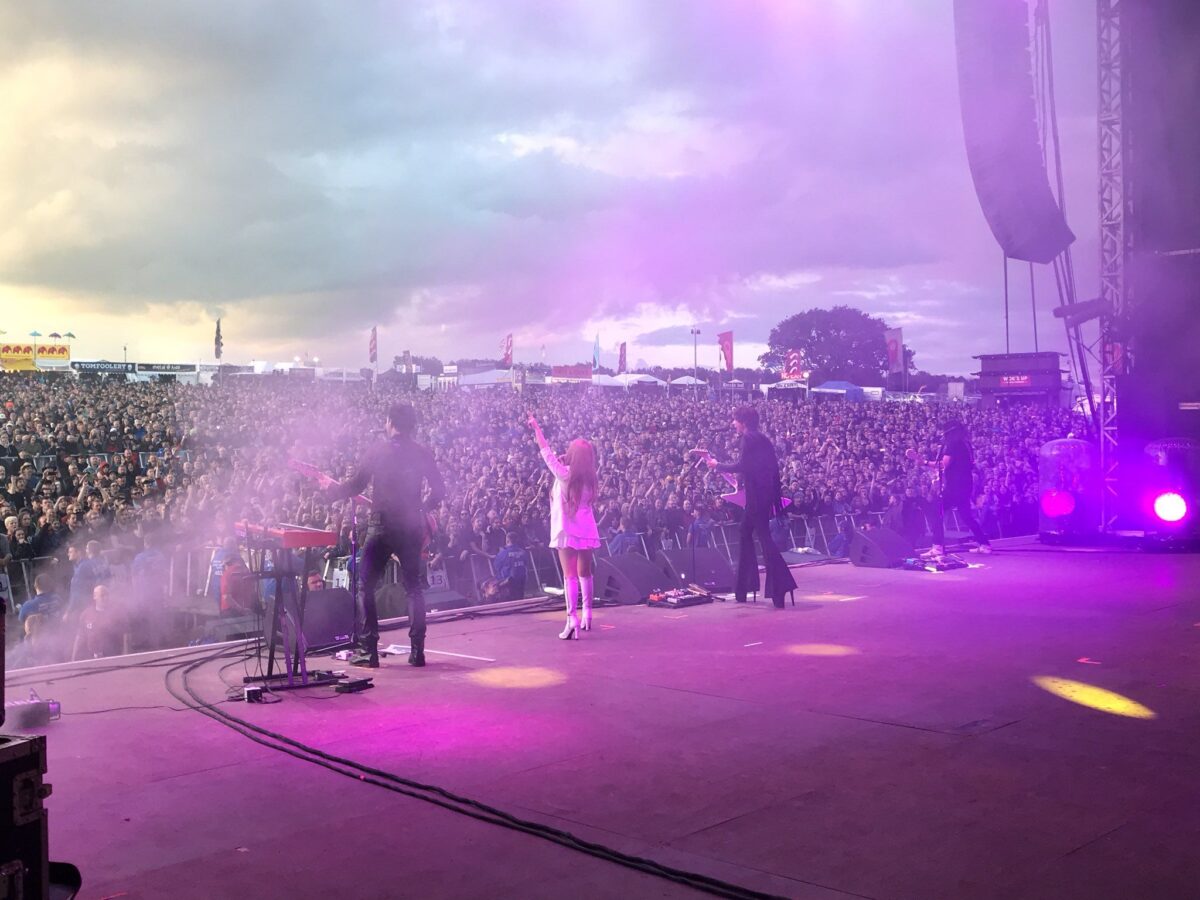 Halestorm
Download UK 2019 Set list
1. Do Not Disturb
2. Uncomfortable
3. Mz. Hyde
4. I am the Fire
5. Chemicals
6. Familiar Taste of Poison / Amen
7. The Silence
8. Skulls
9. Killing Ourselves to Live
10. Drum Solo
11. Freak Like Me
12. I Get Off
13. Love Bites (So Do I) ft. Asami as Guest Vocals
14. I Miss the Misery
Like Halestorm and Lovebites? Consider purchasing their music!
Halestorm – https://atlantic.lnk.to/ViciousTA
Lovebites:
UK Versions:
JPU Records – https://jpurecords.com/collections/lovebites
Japanese Versions (regular and limited editions)
CD Japan (ships internationally) – https://www.cdjapan.co.jp/person/700778594
HMV (ships internationally) – https://www.hmv.co.jp/en/artist_LOVEBITES_000000000703714/
Victor Entertainment (domestic Japan shipping only): https://www.jvcmusic.co.jp/-/Discographylist/A025756.html
Check out some of our other Lovebites (or related) articles too!
https://unijolt.com/?s=lovebites