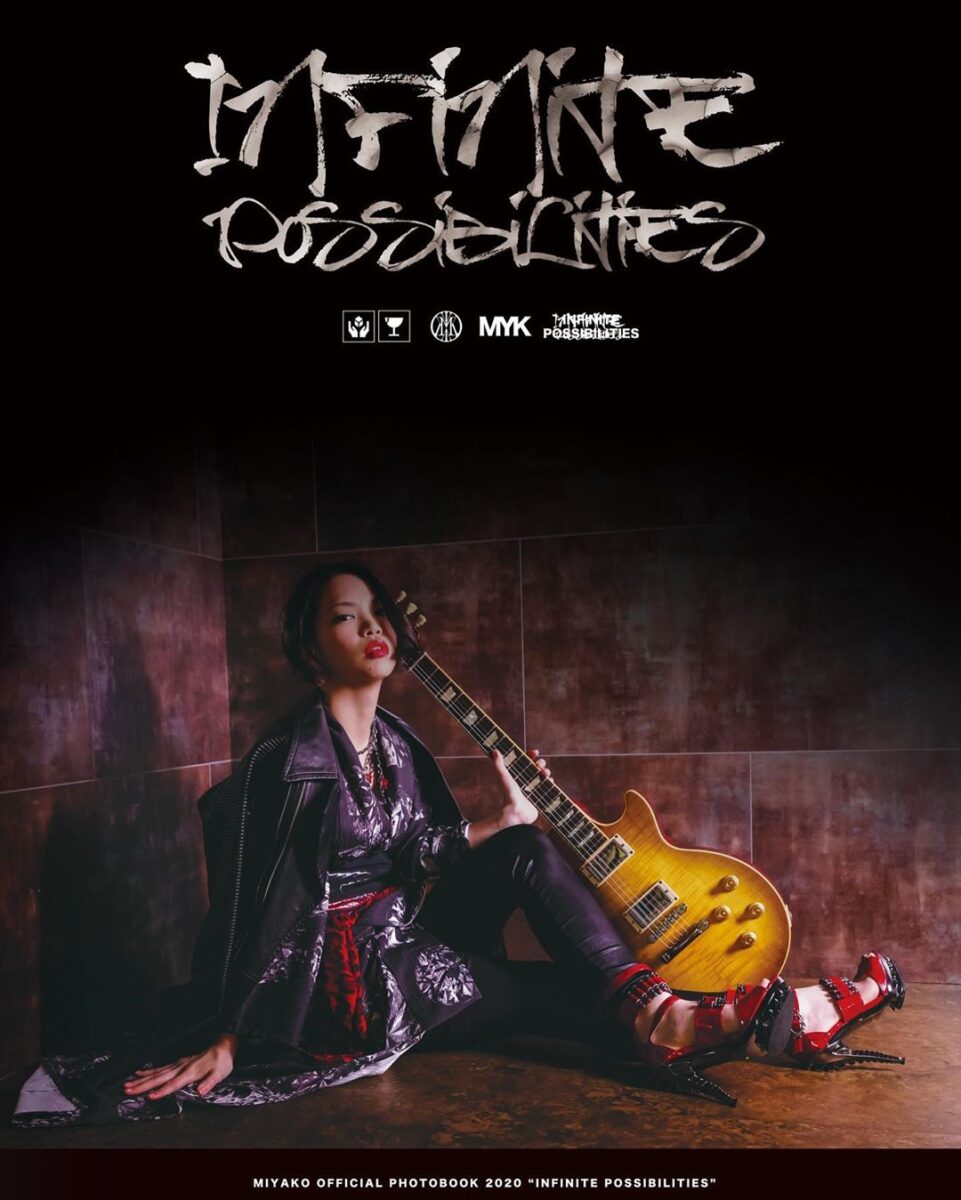 On behalf of UniJolt I want to extend our sincere congratulations to Miyako of Lovebites for her birthday (April 5th)! みやこーはん!お誕生日おめでとうございます! (Happy Birthday Miyako!)
Please join us in wishing Miyako a Happy Birthday at her Twitter or Instagram accounts!
Miyako has listed some photo books on her BASE shop storefront, Miyako Official Online Store; her original photo book from 2019 "Make a Difference" and her 2020 photo book "Infinite Possibilities". These are in limited quantities for both… and entirely possible these will be sold out by the time this is published. She also included a special birthday set but it's possible it may not be purchasable for individuals outside of Japan due to delays in communication with a Proxy buyer and a limited time frame to purchase in.
For customers outside of Japan, unfortunately BASE does not accept non-Japanese credit cards however you can still arrange a purchase for these items through one of the below proxy buyers (the only one I'm unsure of is Bridge.jpn but others have had better success purchasing with them than I have).
https://www.whiterabbitexpress.com/
Limited quantities are also available from Kurosawagakki, a long time partner of Miyako's and host to last year's Miyako Birthday event (at G-Club Shibuya).
If ordering from outside of Japan, you'll need a Japanese address (If you use Tenso.com you can ship to there and reship to yourself). Kurosawagakki accepts Amazon Pay (You can sign up for a Japanese Amazon account and use that account to pay similar to PayPal).
クロサワ楽器限定のやつもよろしくお願いします🤩 #miyako #lovebites #infinitepossibilities https://t.co/LGzra5pQhy

— 𝕄𝕀𝕐𝔸𝕂𝕆 (@miyako_0405) April 4, 2020