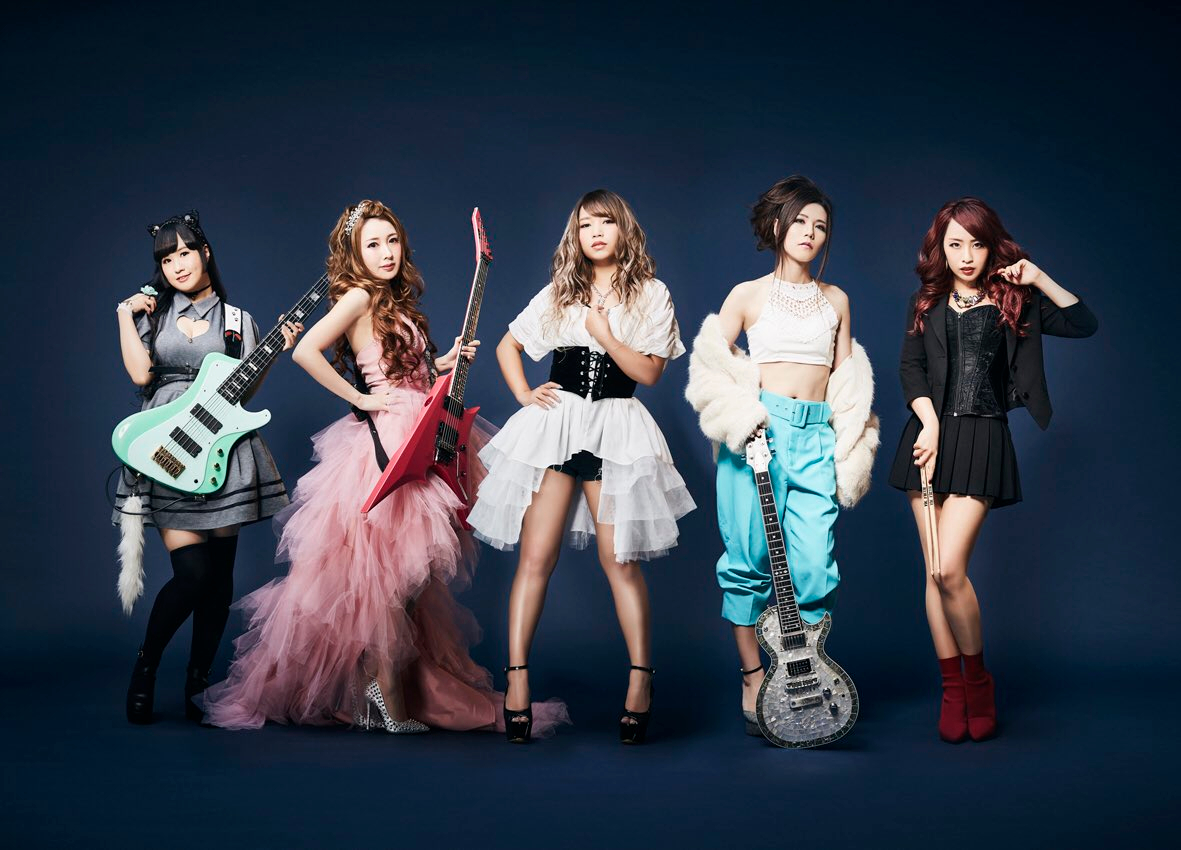 Power metal band Aldious announced that they will be releasing the full length album, Evoke 2010-2020, on March 18th, 2020. It will be the band's first release since lead vocalist R!N joined the group last year. There will be 13 songs on the album: 12 re-recordings featuring R!N on vocals, and one new song.  "Spirit Black" and "Dominator" were revealed to be two of the songs that will be re-recorded. The new song, "I Wish For You" (R!N lyrics/composition),  was performed live recently at ReNY Shinjuku on December 20th, 2019, which was the band's Evoke tour final.
There will be three version of the album:
–  Normal Edition with CD only
–  Limited Edition with DVD
DVD Contents: Music video and making of the new song "I Wish For You".
–  Official Website Limited Premium Edition
Premium Edition Contents:
Normal Edition CD
DVD from Limited Edition
Bonus CD – "Mermaid" (R!N Version) and "Spirit Black" (R!N Live)
Special limited T-shirt
28-page luxury booklet (DVD case size)
If you are interested in obtaining the Official Website Limited Premium Edition you can find the application form here: https://aldious.net/contents/291875
Applications must be submitted by February 11th, 2020 and if your application is approved the form of payment required is a bank transfer. A proxy service for delivery destination and a transfer service for payment will be required if you want to buy the premium edition.
Aldious Website: https://aldious.net/
Aldious Twitter: https://twitter.com/Aldious_info