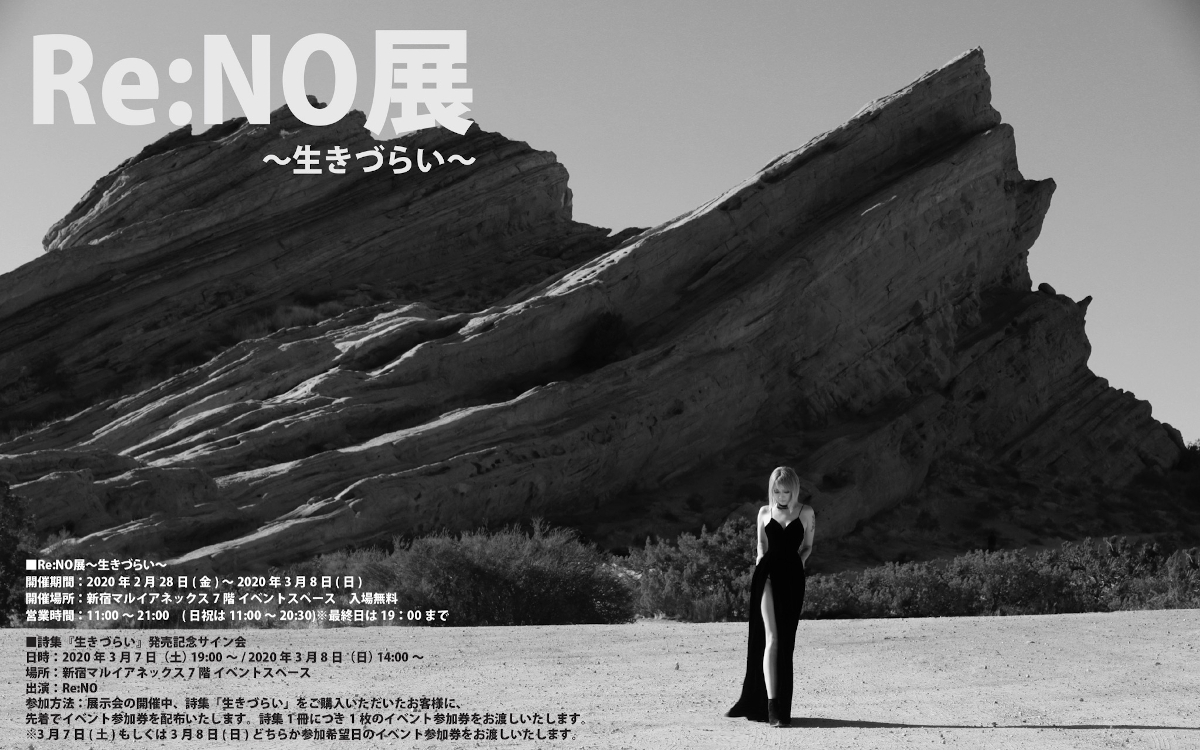 It seems former Aldious vocalist Re:NO has found avenues other than music to express herself and show her creativity. Since withdrawing from the band for health reasons, Re:NO has been painting and writing poetry, sharing some of her work on Instagram.
Re:NO has announced that she will be holding her first solo exhibition, Re:NO展~生きづらい~ (Re: NO Exhibition-Hard to Live), at Shinjuku Marui Annex in Tokyo from February 28th thru March 8th. Re:NO's artwork will be on display and available for purchase.
In addition, advance copies of Re:NO's poetry collection, "生きづらい" ("Hard to Live") will be available. The poetry collection also includes AR photos taken in LA. An autograph session will be held on 3/7 at 19:00 and 3/8 at 14:00 to commemorate the release of the poetry collection.
Some of Re:NO's work can be viewed below:
Re:NO Instagram – https://www.instagram.com/reno_vocal/
Re:NO Twitter – https://twitter.com/_ReNO_official