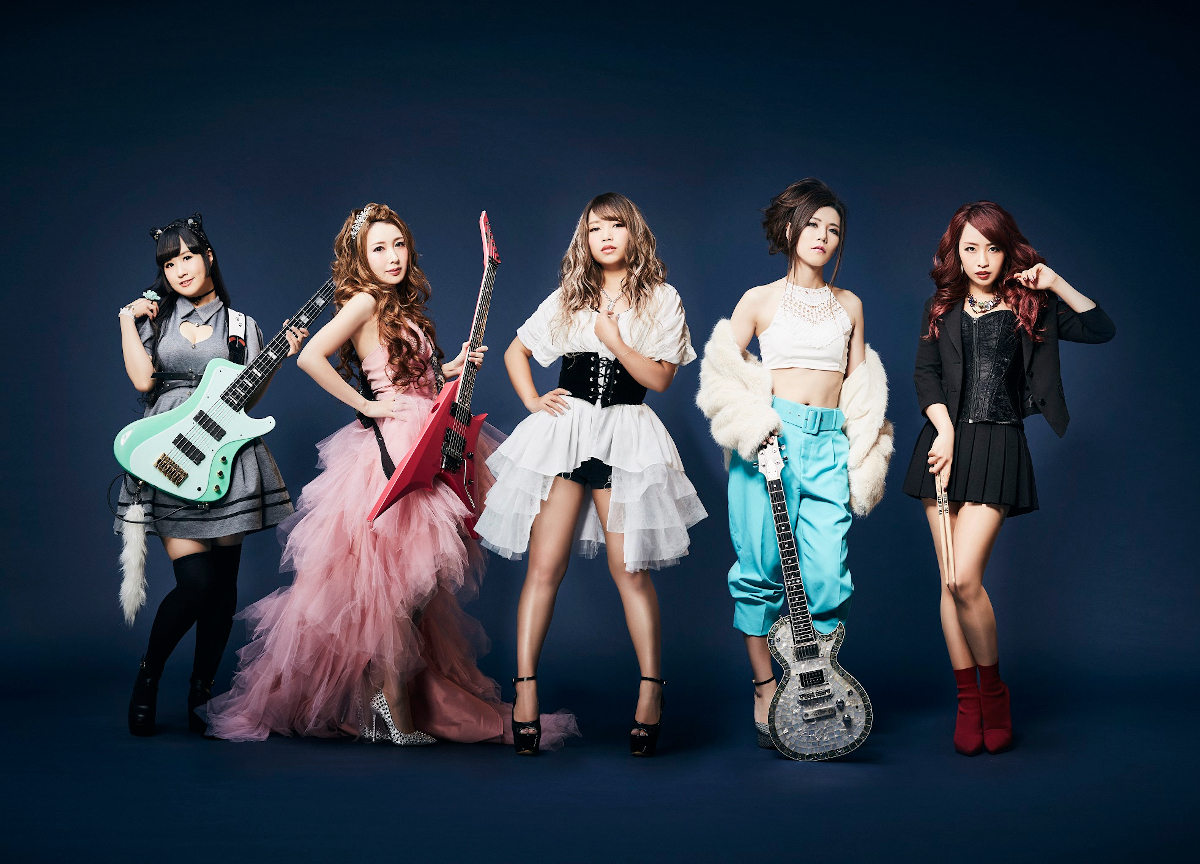 Aldious
Interview by Cap Hayes and Todd Nelson
Translation by Cap Hayes
December 21, 2019
Aldious is an all-female 5 piece power metal band formed in Osaka in 2008. Comprised of Yoshi and Toki on guitars, R!N on lead vocals, Sawa on bass, and Marina on drums, they recently made their first U.S. appearance in Anaheim, California in January at NAMM. The band just announced that they will be going on their first European tour in the fall. We interviewed the band the day following their Evoke tour final at ReNY Shinjuku.
Congratulations on the completion of the Evoke tour.
[Together] Thank you!
The final last night was amazing! It has been a very eventful year for the band dealing with lineup changes both temporary and permanent. Can each of you in one word describe what your experience in the band for 2019 has been like?
[Together] Ohh! How difficult…
Yoshi: This year… well, there were changes…
Year of Change
Toki: Invigoration
Sawa: Stormy (波瀾万丈)
Marina: Because teamwork was so important for us this year, it feels like a family. I think "Family" best sums up the year for me.
R!N: I think 2019 was the Year of Evolution
In addition to Saki and R!N filling the role of guest vocalist on this tour, Narumi has provided support on guitar while Toki was on maternity leave. What has fan reception been like to the lineup changes, and was there any concern among the band as to what the reaction would be?
Yoshi: I felt like the songs that we've been playing for a long time fit very well with this year's members. Both Saki and R!N sing at a high level and we could invigorate the fans with some songs that we hadn't played recently.
Was there any concern among the band as to what the reaction would be?
Yoshi: Oh, not at all.
(Everyone laughing)
Yoshi: In particular, we had known Saki for quite a while, and she came to all of our shows and knew how we performed. As for R!N, she has a lot of experience performing shows in front of a lot of people and her already being used to performing was a big relief.
When Re:NO left the band was there ever a question if Aldious would disband, or did you all feel you wanted to continue right from the start?
Toki: The vocalist is a core part of the band, so of course we felt really sad, worried and anxious. But when we discussed as a band, we thought there are fans waiting for us, we've been together for a long time, and it's a refreshing band. So, I felt strongly that we should invite guest vocals and tour.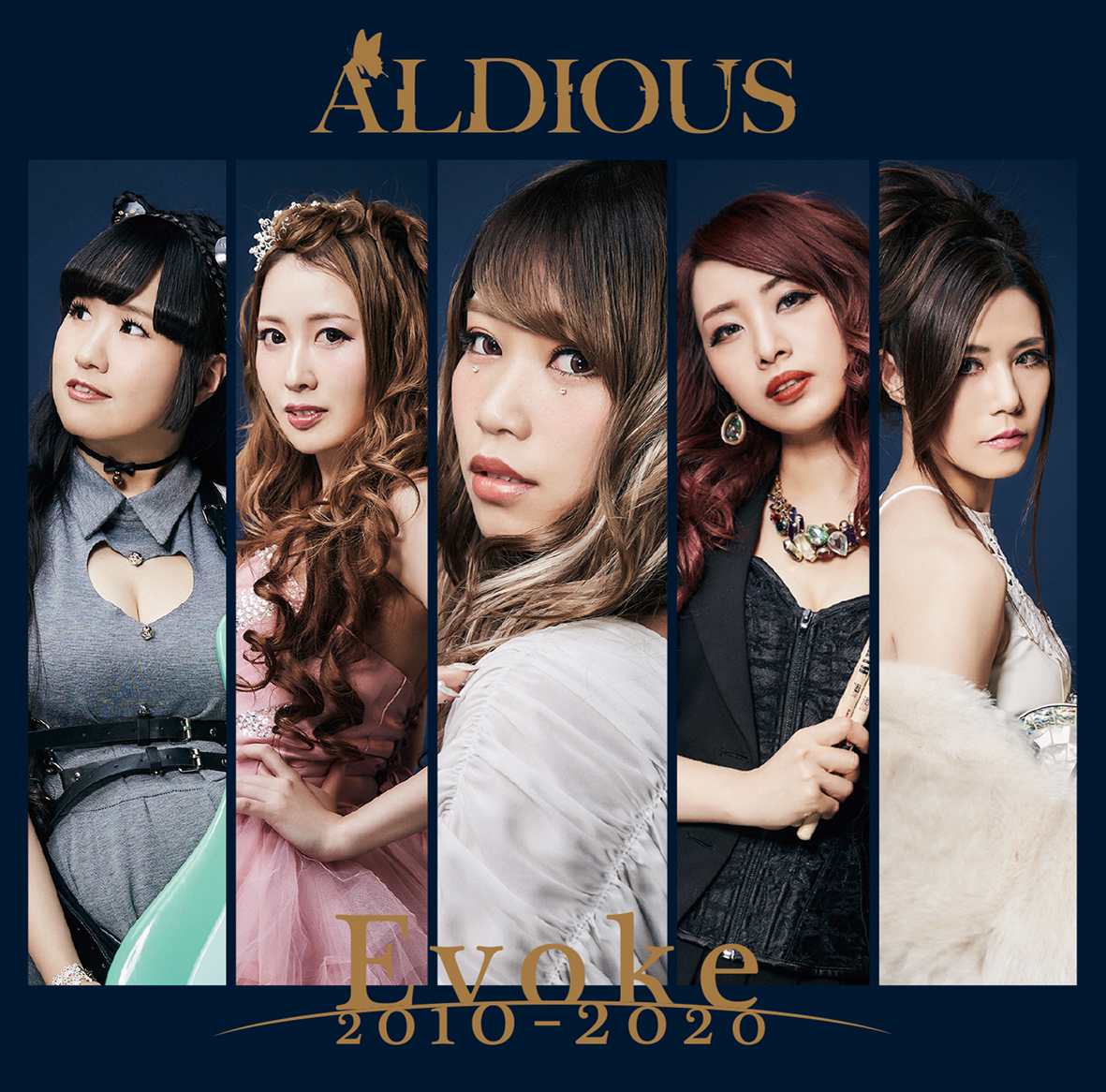 (To R!N) I was very happy when I learned that you would be joining the band permanently. One of my favorite anisongs is "X.U." by Sawano Hiroyuki, featuring you on vocals. When I heard that you would be one of the band's guest vocalists for this tour, I thought you would be a great fit for Aldious' sound. I also know that your work as a singer/songwriter is very different musically from metal. What was it that interested you in pursuing metal?
R!N: How should I answer? In English?
Aldious: English!
R!N: I'm a little embarrassed…
Sawa: We won't know what you're talking about, so don't worry.
(Everyone laughs)
R!N: While I was working as a singer/songwriter, a mutual acquaintance of mine and Marina's mentioned that Aldious was looking for a vocalist and thought I would be a good fit. I hadn't really listened to metal before that. Of course I had some idea in my head of what metal was – intense, scary, etc., but when I heard Aldious, I really thought this is a great sound. It's very easy to listen to, easy to connect with, not scary, glamorous… And everyone was so friendly when we were introduced. After that I definitely wanted to sing with them. And, after joining as a support vocalist, I began to like metal even more.
I think you also mentioned this at the tour final , before your acquaintance suggested it, you had never heard music by Aldious?
R!N: That's right.
(To R!N) Has the transition from performing as a singer/songwriter to a lead frontman for a high energy metal band been challenging? What do you enjoy the most from it?
R!N: A lot of things are different. Of course the staging is different and it was my first time shouting and headbanging. Also, as a singer/songwriter, I didn't move around as much on stage, and even sat down often. So, I studied past live DVDs to better understand how I should move around the stage and learn the formations for different songs.
(To the other members) When deciding on a vocalist, what was it about R!N that stood out from others?
Marina: A producer that I knew told me that they were working with a really excellent vocalist. They said she didn't listen to metal and weren't 100% sure if she would be interested but would introduce her to our music and see her reaction. At the same time, when they played her recordings for us it was really impactful. I thought if she joins Aldious, we can take things to the next level.
When we met, I also saw how bright her personality is, and how much energy she has. It seemed like she was ready to take on any challenge. It felt like if she joined, we could all work really well together.
Sawa: Basically, because she said, "I want to sing".
(Everyone laughing)
Toki: When I started listening to music, it felt really great seeing the bands that I loved. And of course, when I felt depressed or life was getting me down, I would listen to songs from those bands. R!N gives off a really happy vibe that can lift you up. I thought, this has a really bright personality and if our fans hear her, she can make them feel the way that I did. I thought it would be really great if she could bring smiles to our fans' faces.
Yoshi: I feel the same way as the others. Besides that, we all know that she's talented, has a lot of technical skill, and she's a good person. Other people have those traits too. But what I like is that she's a really hard worker and that she built a good relationship with us.
When she first joined the band, I knew she would help elevate us. She always finds work to do without being pulled into it, so I felt like we're a lot alike. She really picks up on a lot of things even without anyone saying anything.
Also, when we're on tour, she's always doing a lot of jobs. Helping the band, asking people to come to our shows, asking if there's anything she can do… some people wouldn't work so hard, but she really seemed like someone taking this seriously.
Right away she felt like someone I had been working with for a long time.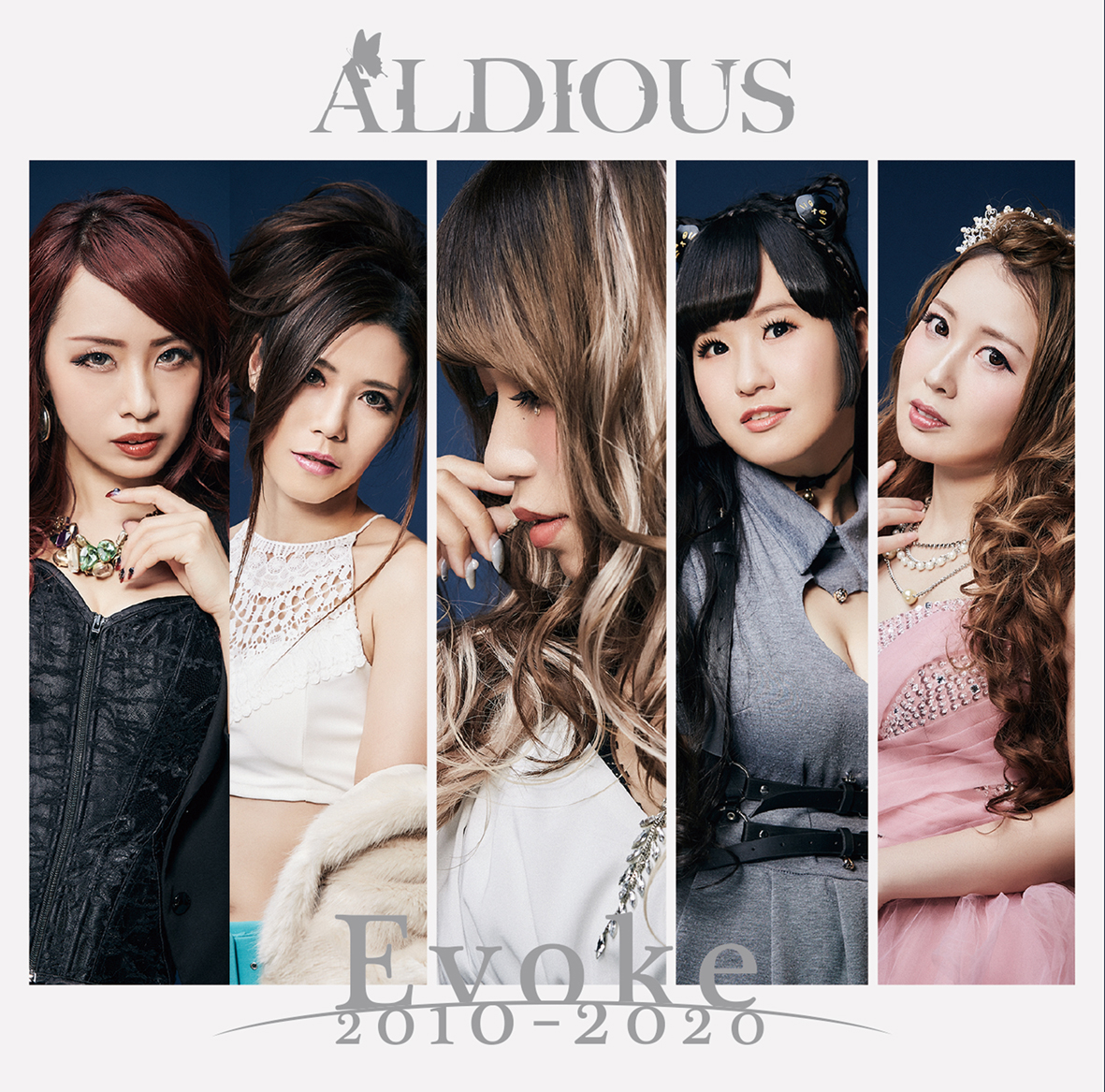 Evoke 2010-2020 [Regular Edition]
The setlist for this tour contains some songs that haven't been performed in a while, all the way back to the Deep Exceed and Determination albums when Rami was on vocals. How did the band decide which songs would be performed on this tour? Was part of it pairing songs that best matched Saki and R!N?
Yoshi: Actually, when we were choosing setlist, we really wanted to revisit some of our older material. Our fans were also requesting it. And with R!N joining the band, we thought it would be good to let her debut with a variety of our material.
Follow-up question concerning the setlist directed to Marina. It seems like this tour is the first time that you played some songs, like "Spirit Black" and "Bind".
Marina: Yes!
How was it for you?
Marina: Well, I heard that a lot of fans were saying that they wanted to hear some early songs and I was wondering how they would feel about my renditions. But, after playing them it felt like the audience was saying "We've been waiting!" and the reaction seemed really great. I really understood the importance of those early songs to the fans. Of course I will still be working on new songs, but I also want to perform more of our older material that I haven't played before!
(To Yoshi) During this tour there was a particular show in June where Aldious performed with 3 guitarists: Toki, Narumi, and yourself. What was involved and how much work was it in arranging songs so that they could be played with 3 guitarists vs. the usual 2? (At the tour final as well)
Yoshi: Well, in June, I wrote the arrangement and showed it to Narumi, but I thought it seemed a little difficult to play different arrangements against Toki's, so Narumi and Toki ended up playing the same arrangement and I played something new.
But at the tour final we did things a little differently. We came in harmonizing on Toki's guitar solo and played together.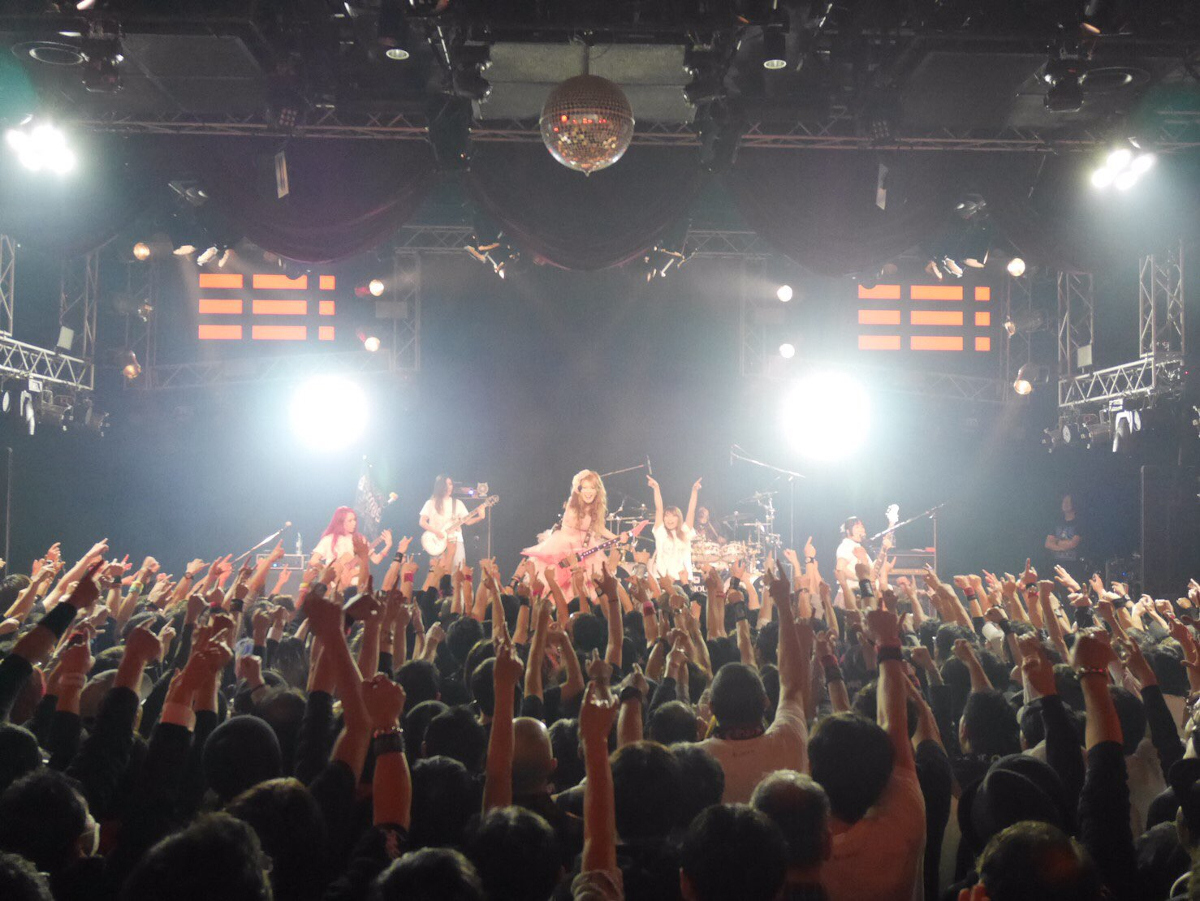 (To Toki): Last night was your first appearance since maternity leave. How did it feel being back on stage? What did you miss the most when you were away?
Toki: Well, the last time I played was back in June, and during the time between I wasn't really able to meet the band or the fans, so of course it was a little lonely. But everyone went out their way to arrange for me to be at the tour final and get to see the band and our fans, and of course our staff. I want to say how grateful I am and say thank you to everyone. Really from the bottom of my heart I am grateful.
From social media posts I see the band has been recording material. Are these re-recordings with R!N on vocals, brand new material, or both? I read in your Metallion 67 interview that there is a song R!N has written for the band, was that the same one that you performed at the tour final?
Yoshi: We had been talking about new song ideas for a while and finally got in the studio to record. We've been recording new material to release in the spring, including material from R!N, but the song mentioned in Metallion was different from the one she wrote for the tour final.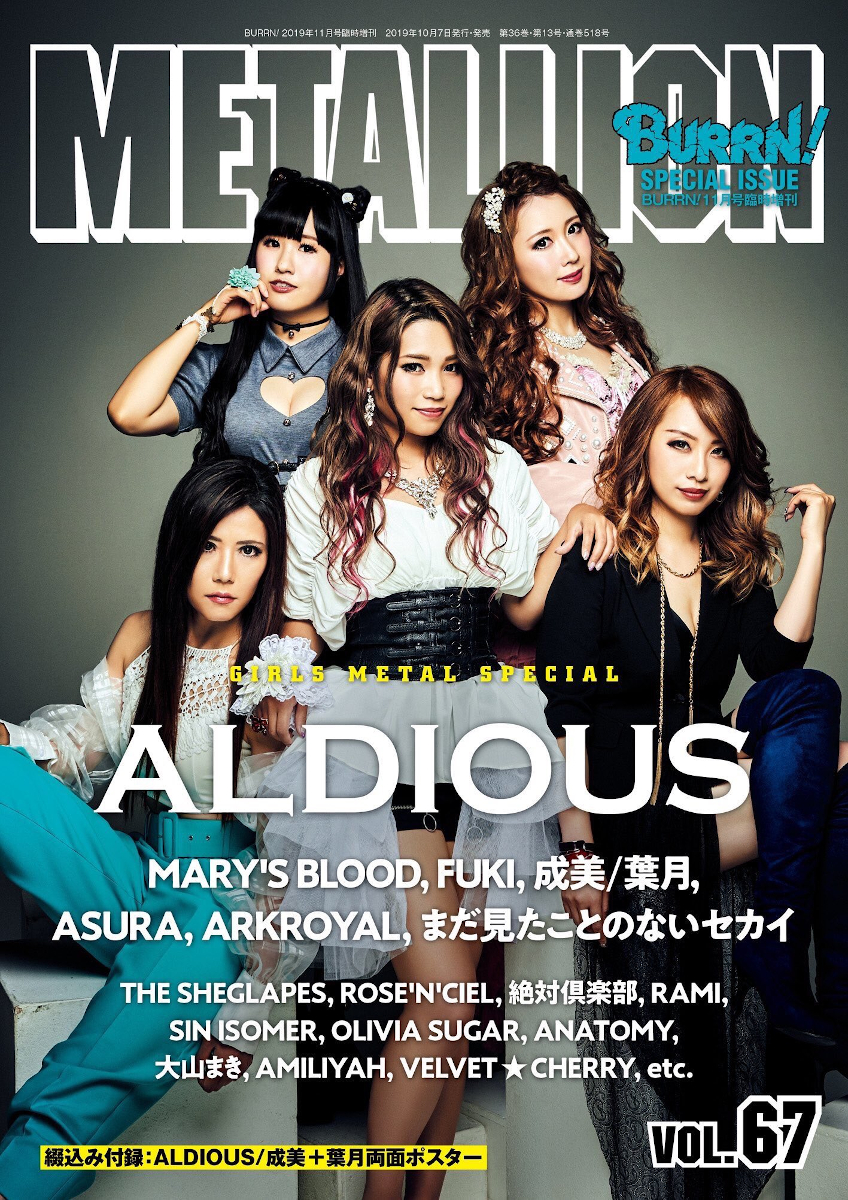 When the band transitioned from Rami to Re:NO the band's material changed slightly to suit the vocalist, yet its core sound self-described as 'Ultimate Melodious' remained. Do you see a similar shift happening to match R!N?
R!N: In the past, I think Rami, Re:NO, and myself all have different musical styles. Rami's style is strong with a really intense metal feeling, and Re:NO's singer/songwriter style feels delicate and really sexy. When I started singing that material, I was conscious of that and tried to mimic them a little bit. When I sang Rami songs, I tried to seem a bit like Rami, and when I sang Re:NO songs I really tried to seem like Re:NO. But it felt like the fans weren't responding well to it or it didn't feel original. So, now when I'm doing their songs, little by little, I add my own color to them. With our current lineup, I am working hard toward the future and toward building the new Aldious.
In addition to power metal the band has ventured into pop and punk with fan favorites "Without You" and "Die for You". Are there any plans to create other songs in a similar vein or perhaps a different genre?
Toki: On this tour, R!N has been performing some older Aldious songs, and mainly material up until now. Going forward, we want to write songs that are in her voice. She has such a wide range, being able to sing metal, pop, even masculine songs. So, from here on out, we're looking forward to writing all kinds of songs together and building the new Aldious.
In addition to being known for power metal merged with strong smooth melodic vocals the band is also known for your elaborate costumes. How involved are the band members in creating/selecting their look and style?
Yoshi: Well, when R!N joined, we moved away from the dresses. But, initially, I was the one who decided on them. From the beginning, I thought we would stop wearing those outfits and make a transition and we had talked about it over the last few years. I've given a lot of thought to the right timing and even wrote about it in the past. If we want to play into our 50s or 60s, can we keep wearing them? Although, this time, when R!N joined we stopped wearing them, I still really love dresses and still want to wear them some time.
Most people overseas first hear your music through YouTube. Reaction videos of Japanese bands is a fairly popular topic and pretty entertaining. Have any of you watched reaction videos to Aldious songs and if so, what has your reaction been?
Aldious: We've seen them.
Toki: People saying something like "WOW!" or "Ohh" (laughing). I recently saw a "We Are" reaction video. They seemed like they were pretty surprised seeing a girl band doing such an intense performance. But my impression was that this kind of band would be more common overseas.
Marina: My father is American, and when I told him I was thinking about joining Aldious, I showed him their music videos. He said something like "Are these girls really performing like this? Girls who look like princesses, performing this kind of music… I think overseas listeners will be really impressed". I was a little surprised by that reaction, but…
Yoshi: Uhn, "wow"…
(Everyone laughing)
Sawa: Don't people overseas like a lot of Japanese anime? So, here we are all wearing these fancy outfits that kind of seem like something you would see in anime, yet we're also raw band. I think that's what gets those kinds of reactions.
Yoshi: You know R!N's mother is from the Philippines and she came to the tour final.
R!N: Yes, that was the second time she came. The first time she saw us live, everyone was headbanging together and she said, "won't you hurt your neck"? She was really worried about it. But she could see that those intense songs really connected with the fans.
Aldious will be performing in Anaheim, CA at NAMM, on January 17th. It will be the first time that the band has performed in North America. What are each of you looking forward to at NAMM, and what are you looking forward to doing during your leisure time while you are in the States?
Yoshi: Because I love music and instruments, so I'm really looking forward to being able to get my hands on some instruments there. Of course we can search about them online, but some foreign makers' instruments are hard to find here. I thought that would be very convenient.
Also, I think that different countries have different types of equipment that are popular. There are a lot of overseas makers building stuff like interfaces and recording equipment that I'm really looking forward to checking out.
R!N: It's my first-time visiting America and I'm really looking forward to the NAMM show. I also hope I can speak with lots of locals and eat lots of delicious food.
(laughing)
Marina: My parents are living there, so one thing I'm really looking forward to is them coming to our show. Also, I'm looking forward to going with our members who haven't been to the U.S. before. I want to introduce them to lots of food, give them a sense of the atmosphere, and show them around.
Sawa: I don't really have any experience overseas, our show in Shanghai was the first time for me. I don't speak English or know about American customs, so it's like another planet to me. I'm looking forward to that experience.
It's my first time at NAMM, and I think there will be a lot of really impressive, world-class gear there to check out. And, of course, I'm also looking forward to the food; hamburgers, pizza, fries… And Disney Land is also there.
Everyone: I want to go!
Toki: I can't go to NAMM this time, but Narumi will be there. But, to put it simply, I guess many people who can't understand Japanese will be there listening to Aldious' music. Without understanding the vocals, I wonder about how the reaction will be. How will they think about our band's appearance, our sound, R!N's vocals, our twin guitars, and so on? Even though I'm not going, I am full of anticipation.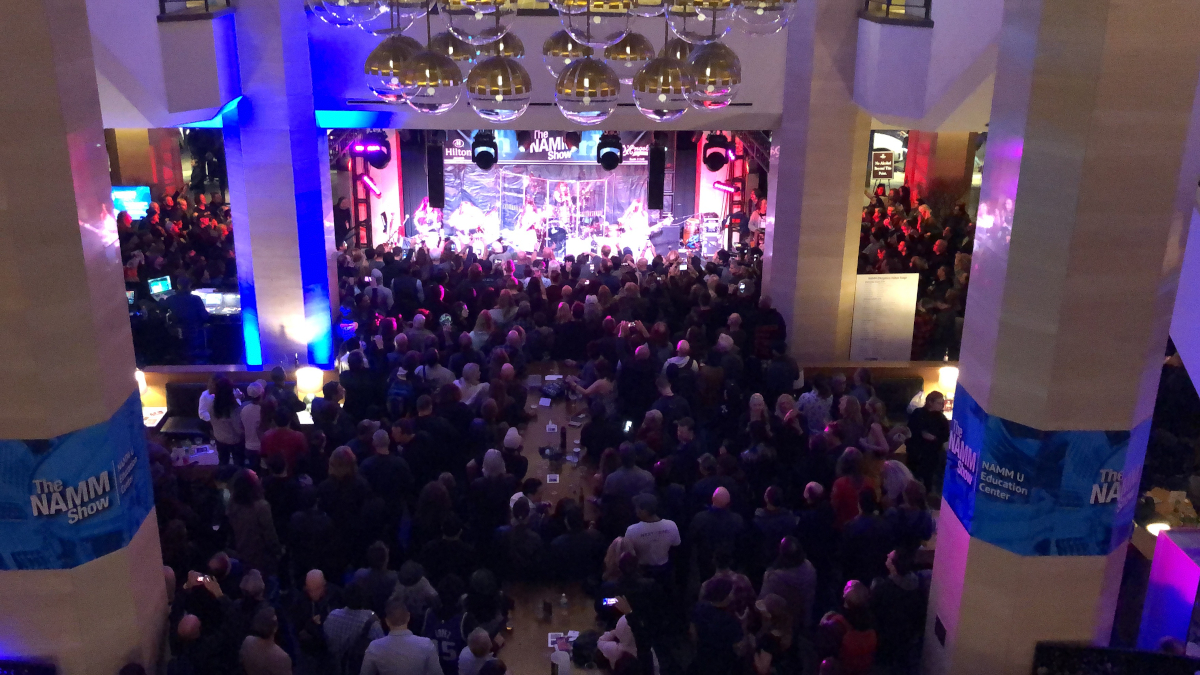 As you know, the US is very large, and California is one small portion of it. Can overseas fans hope to see Aldious play more dates in North America in the future?
Yoshi: This time Toki can't come, but I would like to go back again with her. We haven't really played overseas, except for Shanghai, but we hope this goes well and we can do more overseas shows.
Thanks you again for your time, do you have a final message you would like to give to fans overseas?
Sawa: On Twitter and social media, we get a lot of messages from our overseas fans asking us "Please come to my county!" and so on. Since we haven't done a lot of overseas shows, it may be frustrating. I hope that our fans can come see us in America and enjoy our show.
R!N: Less than a year after joining Aldious I am playing with them overseas. I've had a number of experiences at overseas shows, but I've been practicing my English a lot so that I can MC. This is Aldious' first time in the U.S. and people from all over the world are messaging us, asking us to come play for them… I get a lot of encouragement from those messages. I think it would be great to play all over. We'll start with America and give it our all.
Marina: In recent years Aldious has played all over Japan in every prefecture. Because many people were telling us that they were waiting to see us in their cities, we traveled there. The others said this as well, but we also received messages online from people overseas who heard our music and wanted to see us. We really thought, we just can't leave those people out, they're waiting for us too. So, we really want to work hard to bring our music to fans around the world.
Toki: Well, I'm not good at English like R!N or Marina, but I have been studying. Since it's hard for me to put into English, I want to be able to reach our foreign fans through my playing. Since I first started playing music, doing an overseas tour has been a dream of mine. I really want to give it my all to make that dream a reality. So, I really want to say – By all means, come see us!
Yoshi: Since we're based in Japan people from overseas have had to come here to see us. Seeing their reactions, I felt like we really need to play in the U.S. We want to put on a show that people really enjoy. I'm really looking forward to it.
Aldious Website: https://aldious.net/
Aldious Twitter: https://twitter.com/Aldious_info
Order now from CDJapan!