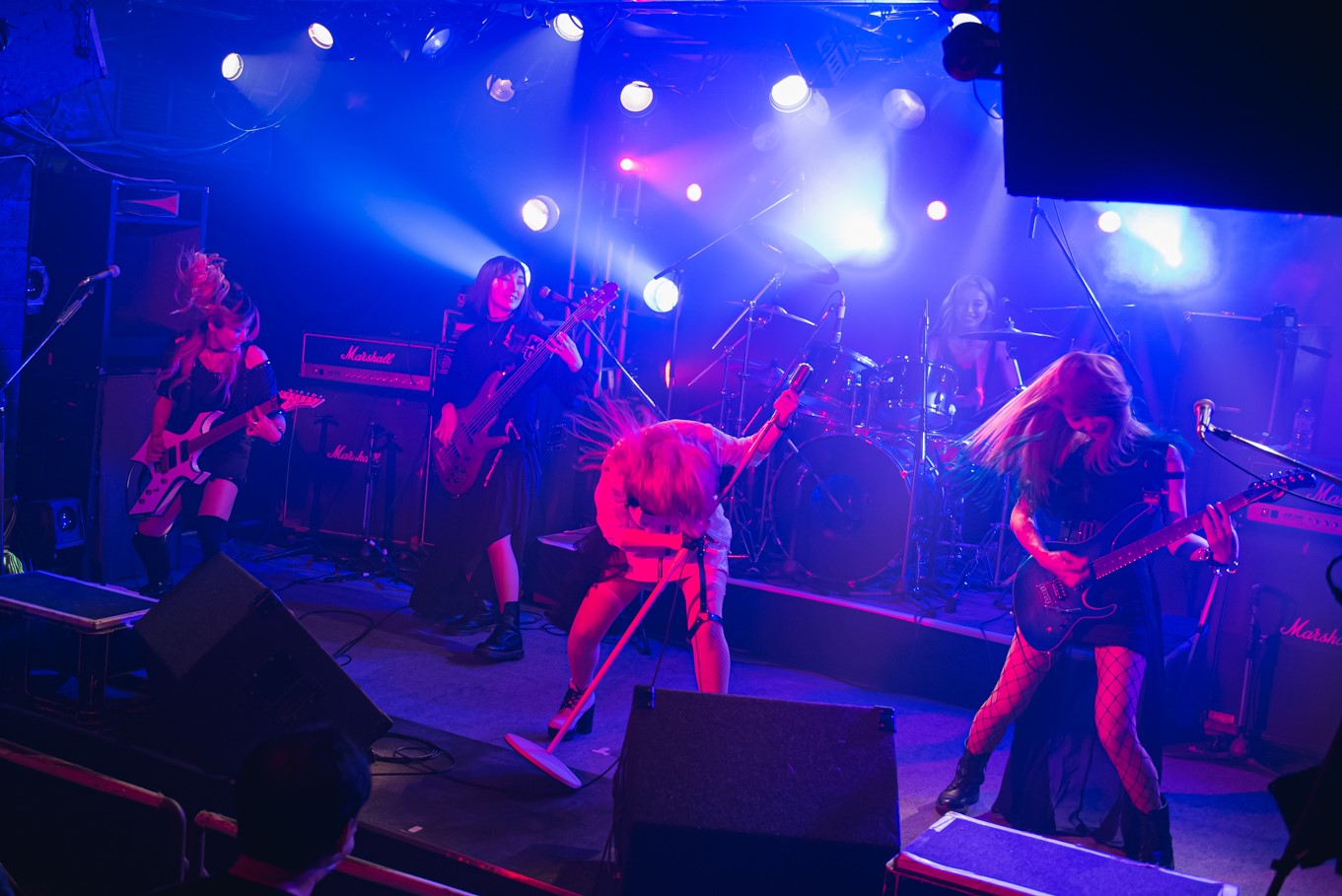 PARADOXX
Meguro THE LIVE STATION – July 10, 2021
Live Report by Todd Nelson
PARADOXX made their live debut at THE LIVE STATION July 10th. The five piece, all female metal band consists of AMANE on vocals, Maiko and KAOЯI on guitars, SHONO on drums, and Haruna on bass. The event had a limited number of attendees, including miho of LOVEBITES, but also was available online via Twitcast streaming. This would be the first time for me hearing PARADOXX and I didn't know what to expect, as I was unable to obtain the initial pressing of their first single which sold out quickly. (Fortunately I have re-press ordered and on its way).
As the stage lights came on, the band played a slow, introductory flourish, with the silhouettes of KAOЯI, Haruna, and Maiko facing SHONO. Things shifted quickly in tone when they faced the audience and unleashed into some high-speed metal as vocalist AMANE walked onto the stage to command the mic. AMANE's smooth strong vocals on this number were a perfect complement to Maiko's higher toned solos which occurred throughout, while the other members kept the song on its blistering pace. This opening song, "prologue", was a great indication of what the rest of the set was going to be like – high energy in your face metal.
KAORI formally introduced the band before they dived into their next number, "Break away", which is one of the songs on their cd single. This number opens with a dual guitar riff between Maiko and KAORI, then breaking down into some slower powerful chunky chords for the song verses. The dual riff then resumes on the chorus. KAORI sang backing vocals with AMANE on both the bridge and chorus which worked really well. "Clear rain" was up next, another solid catchy tune.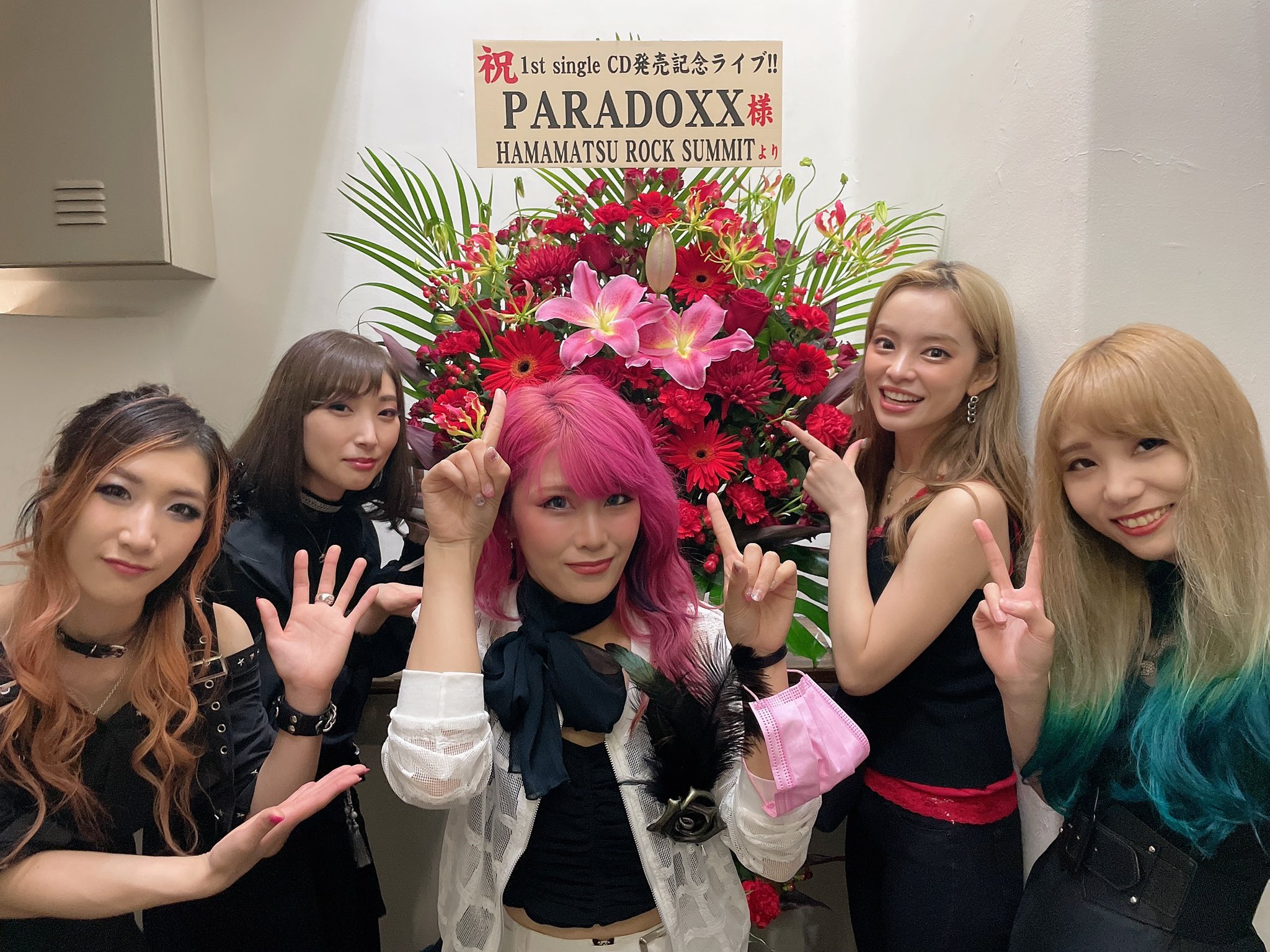 The band finished up their set with "-Tripper-" and "Athena". "-Tripper-" was a great track that had a little bit of everything – a combination of blues rock merged technical metal elements. It started off with an aggressive opening intro with the entire band headbanging, before breaking down into a bluesy beat provided by Haruna and SHONO. AMANE sang in a smoky, sultry tone which fit the music perfectly. Maiko and KAORI got to show off theirs skills with a good amount of finger tapping and a really cool dual guitar solo. I hope the band records this track on CD soon, I really dug it.
The closer, "Athena", which is the other song on the band's recent single, was the high point of an already solid performance. This track features both melodic and power metal elements. The musicianship on this song was excellent but the thing that stood out the most was AMANE's vocals. This song really gave her the opportunity to show her range and vibrato.
It was a strong, solid debut for PARADOXX. I look forward to hearing more from them.
PARADOXX next performance will be on day 2 of Loud Attack 2021 which takes place on August 22nd. Once again their live will be available via Twitcast streaming and can be purchased here –> Loud Attack 2021 Day 2
An archive of the show will be available thru August 29th.
Setlist
-SE-
1. prologue
-MC-
2. Break away
3. Clear rain
-MC-
4. -Tripper-
5. Athena
Purchase at CD Japan: Athena / Break-away / PARADOXX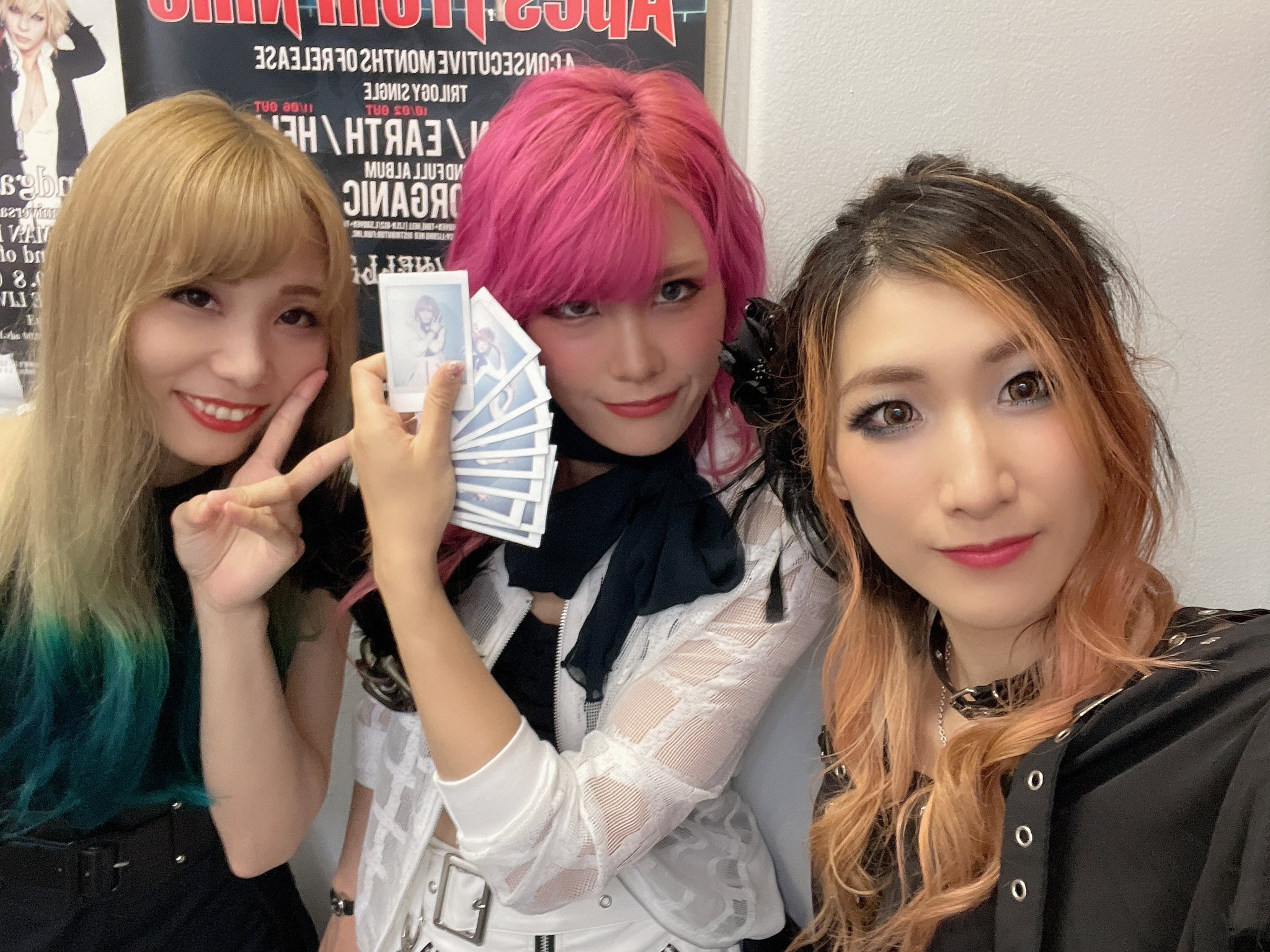 PARADOXX Official Site: https://paradoxx.tokyo/
PARADOXX YouTube: https://www.youtube.com/channel/UCtkIT21tANu2Vk-3FzGCE4w
PARADOXX Twitter: https://twitter.com/info_PARADOXX
PARADOXX Instagram: https://www.instagram.com/p/CQn2wJppNBZ/