Kazue Akao
Interview by Brian Galloway
Translation by Matt Clark, Brian Galloway, and Cap Hayes
September 9, 2020
In September 2020, we had the opportunity to sit down with vocalist Kazue Akao to talk to her about Kruberablinka and their latest EP, ENMA. We also talked about the 35th anniversary of the legendary Terra Rosa, and her future plans.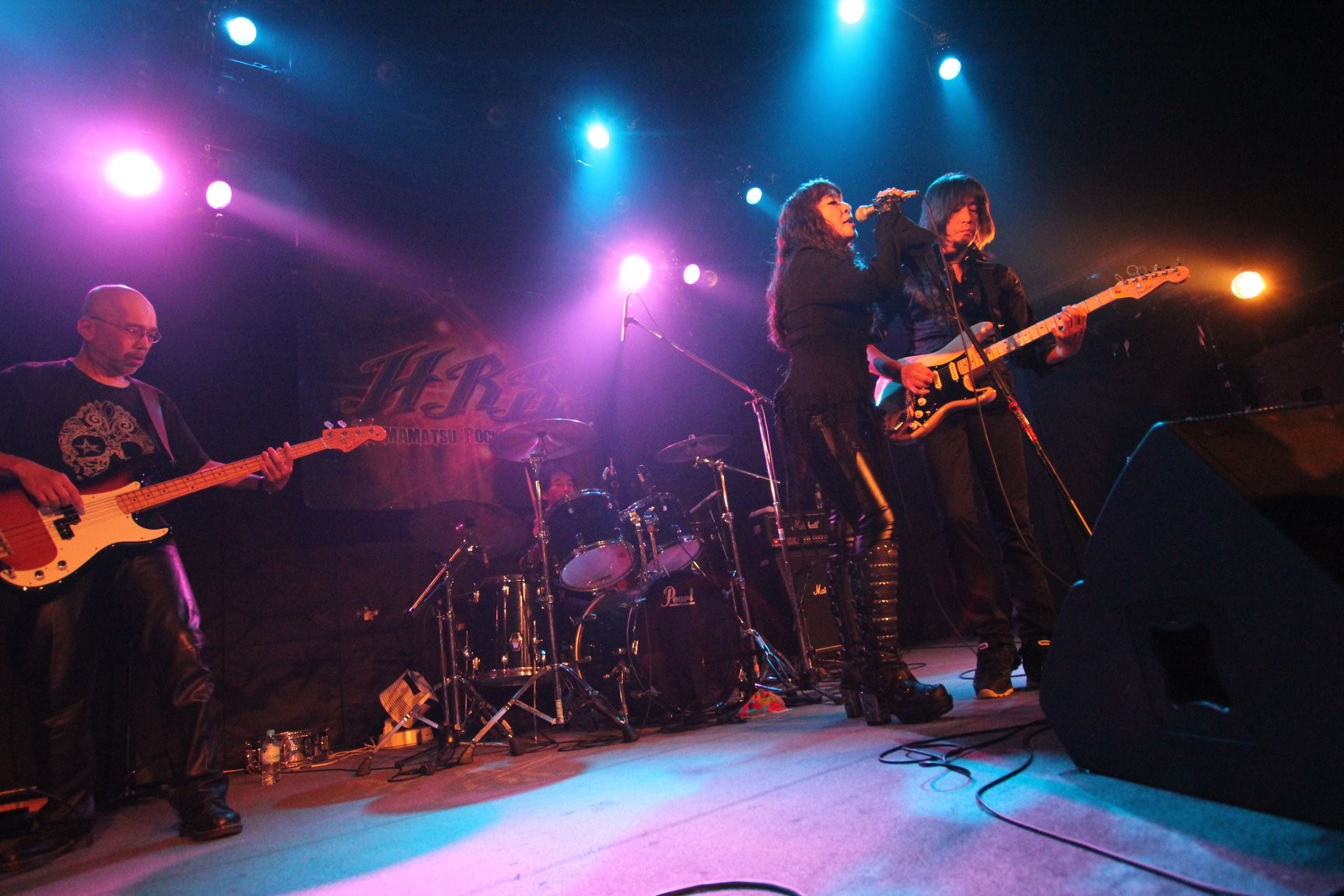 Interviewer's Note: In the time since this interview was conducted, a lot has changed. For a variety of behind-the-scenes reasons, finalizing the English translation of the interview ended up taking much longer than planned. In the midst of all that, on March 23, 2021, Akao-san announced on her blog that she was stepping down from both Kruberablinka and Terra Rosa. To say I was devastated by this news was an understatement. She is one of my favorite vocalists and these are two of my favorite bands. In fact, the ENMA EP from Kruberablinka, which had just been released at the time of the interview, was my 2020 EP of the Year. On the plus side, however, she plans to continue making music as a solo artist, so she is not retiring altogether. When Akao-san made the announcement, and we still hadn't completed the translation, I debated on whether we should publish this interview at all. It didn't take long for me to decide, however, that publishing it would be a way to honor her for all the great music she's released so far in her almost-40 years in the music industry and to look forward to what is to come. Although her future plans have obviously changed since the time of the interview, the interview is full of great information about her career. So, with that, I am very happy to be able to share it with you. Enjoy.
With Kruberablinka, you have just released a digital-only EP called ENMA. Is the EP named after the Buddhist god of hell?
Kazue: That's right, the inspiration for the title was from Great King Enma. Originally, the chanting in the song and the song name were going to be "Hell Walk," but I thought about it a little more and ENMA sounded cooler. Doesn't it?
It does sound cool. (smile)
Kazue: (laughs) That's right!
Were you already planning to release an EP this year, or did 2020 provided unexpected "inspiration?"
Kazue: We originally planned to release a full album with all four members, but due to the influence of the coronavirus, we decided to record without the full band. Hiromi Suzuki (guitarist) and I created and recorded the EP from our homes without ever meeting in person.
The title track, as you mentioned, is very forceful and slightly ominous, with your declarations of "Enma!" adding a hefty sense of foreboding. As a lyricist, what inspired you to write about Enma?
Kazue: At first when I mentioned "hell walk," the situation is just like that. Around the world, the coronavirus has been a big shock. People are unable to go to work and the economy isn't running, and it's really starting to feel like hell compared to how it was before. So, in the middle of all this, I thought it would be great if we could just laugh it all off. So I tried to make a song with lyrics that dared to laugh at hell. Japanese hell is represented in different ways, from "The Pond of Blood" to "The Mountain of Needles." I wrote it with the feeling of laughing at all of that and walking on. Enma is a scary god, but the cover art for the EP shows him portrayed as kind of cute and funny.
Still looks pretty scary to me!
Kazue: (laughs)
Can you tell us a little about the other two songs, "Blame of Storm" and "Iron Veil," and what each of them means to you?
Kazue: I wrote the lyrics to "Blame of Storm" when I was 13 or 14 years old, in Junior High School. It was originally a poem, but I rewrote it as lyrics. When I was writing it, the words just kind of came out of my mouth that way, before I put them down on paper, and I thought they sounded cool. That is also why the song has an old-school feel to it.
"Iron Veil" was inspired by corona, we put on our "Iron Veil" every day to protect ourselves from the coronavirus.
So it's about the impact of corona and not going out, wearing a mask…
Kazue: Yes, I really think that was similar everywhere, but in Japan we were afraid of the virus so we stayed in our homes. As we learned more about how infection was spread, we canceled plans to go out and did our best to cooperate and take quick action to limit the spread, so "Iron Veil" was inspired by the stay home message to protect ourselves.
I'd like to talk a little bit about the formation of Kruberablinka. You and Suzuki-san had worked together previously in Terra Rosa, on the Honesty album and tour. You joined forces again in 2008 for the tribute CD and concert for Koji Yamaguchi-san. Was that when the two of you decided to start Kruberablinka?
Kazue: *laughing about the pronunciation and says "Ku-ru-be-ra-bu-rin-ka."
Interviewer's Note: My inability to correctly pronounce Kruberablinka not only caused Kazue-san to laugh, but to explain that the band name is supposed to be a magical spell, or chant, that she made up.
The band name is hard to pronounce. Do Japanese also have trouble pronouncing Kruberablinka?
Kazue: Yes, Japanese also have a hard time pronouncing it. It's a word I made up. It sounds like an old temple incantation doesn't it? Kruberablinka…! (laughs and waves her hand in the air as if casting a spell with a magic wand)
(We asked the question again, trying to pronounce Kruberablinka again correctly this time.)
Kazue: No, we didn't actually discuss it until almost three years after the tribute concert. In 2011, Suzuki-san and I went to go see a live show in Osaka, and afterward we went to get some drinks. We talked about it over our drinks, and Suzuki-san said he'd help me write some songs. We wrote three songs and played one live, where we sold some CD-Rs. We didn't think it would be anything but a one-off. In the bar, there was a poster for some Osaka pro wrestlers and the poster reminded me of the "Yoshikibi" style of hard rock. It made me want to do something in that genre. Do you know what "Yoshikibi" style of hard rock is?
(confused) No.
Kazue: (laughs) It is hard to explain. Terra Rosa was a stylized form of hard rock that focuses on the stylistic beauty of west Japan. It is the heart of style. The poster from that bar in Osaka had that kind of feel to it, but it was all about pro wrestling. I saw that poster and wanted to do something in that style again, so that was the inspiration for starting Kruberablinka.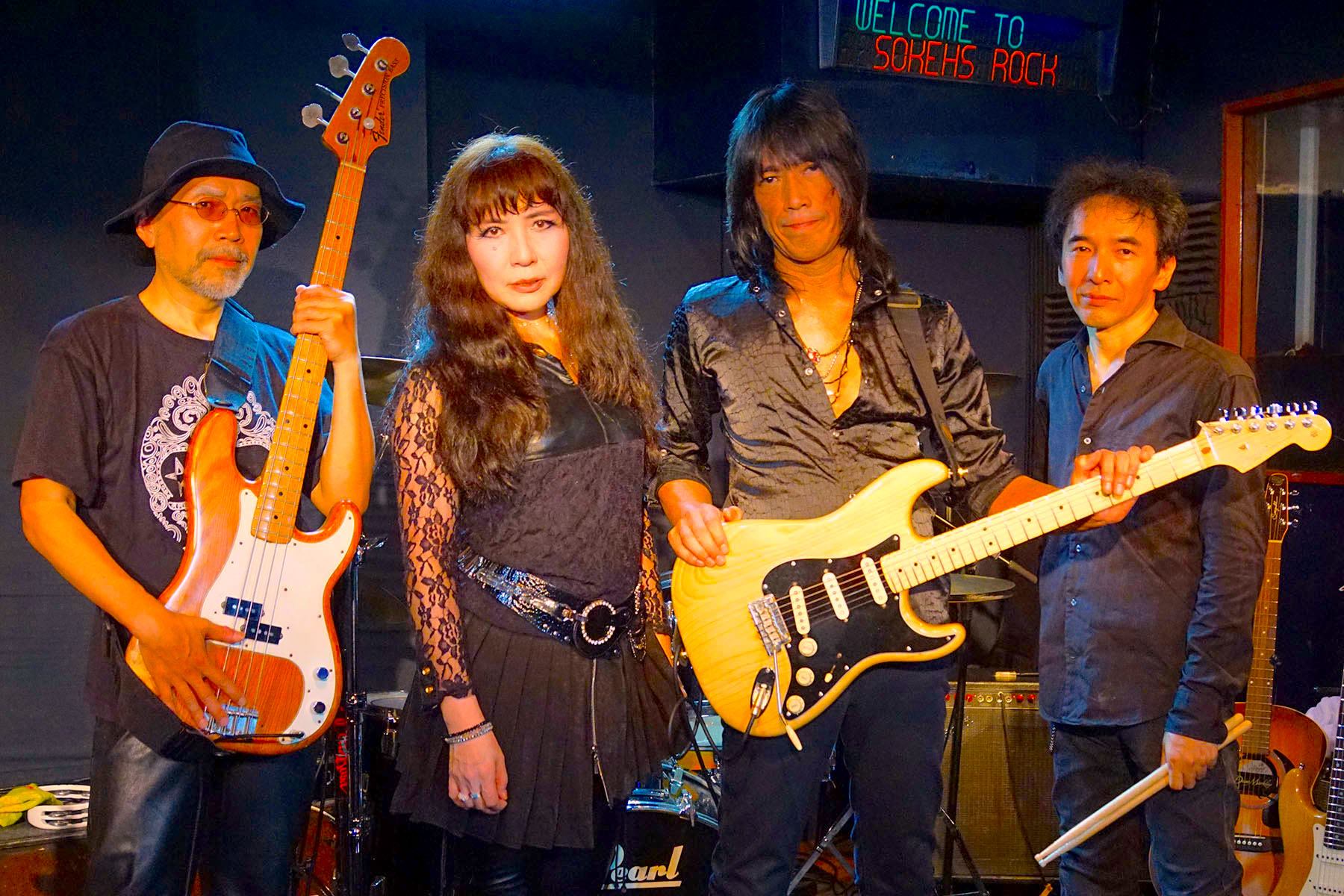 Between the Live Final Class Day show in 1992 and starting Kruberablinka in 2011, you recorded vocals on the Eau Rouge album by Yukihisa Kanatani-san (1995) and released the Primal compilation of rare tracks (in 1999). And, of course, there was the tribute concert in 2008. Did you consider yourself retired from the music scene between 1992 and 2011?
Interviewer's Note: I meant to ask if she was retired between 1992 and 2008, but my mouth and brain disconnected when asking that question, and I accidentally said 2011 instead – hence the first part of her answer.
Kazue: I didn't really consider myself retired, more like…let's see if anything happens! Did you see the album by Yosuke Miyake in 2009? I participated in that. I did sing at some gigs so I was still active live, just not in a band. I also worked as a singing teacher in Tokyo.
Once you and Suzuki-san decided to form Kruberablinka, how did you go about recruiting the rest of the band?
Kazue: Well, Suzuki-san did most of the recruiting for me. I didn't really have a lot of musicians to work with at the time and I had moved back to Osaka, so I wanted to find members locally. At first I tried to find a bassist from the internet, but couldn't find anyone that would fit. Suzuki-san had been playing in bands in Osaka for many years, so we asked Ogan-chan to be the bassist for the first album.
There have been a lot online concerts lately. Is it possible we might see one from Kruberablinka?
Kazue: Yes, but we haven't really discussed anything like that. Currently we're not thinking of doing any online shows but we're not sure if it will become a popular medium in the future.
What's next for Kruberablinka? Will you revisit the planned full-length or something completely different?
Kazue: I want to finish the album, but I'm not sure what will be next. Next year is the 10th anniversary, so I want to do something special.
As 2020 began, there were plans for Terra Rosa to go on tour, to celebrate the 35th Anniversary Box Set released last year. I imagine having to postpone that was very frustrating.
Kazue: Yes, it was. But we couldn't do it with corona. It's a shame, it really was. We had sold out the Tokyo show. I was really looking forward to it, and was disappointed that we couldn't do it. I'm sorry, for both fans and for live houses. But, really, it was unavoidable, wasn't it? We couldn't do it after all, so we had to cancel. It was too bad.
Do you plan to get the tour going again once all the live restrictions end?
Kazue: Oh, we are planning to resume, but when's the right time? I'm not sure yet. We are watching the situation and will decide the schedule.
Have Terra Rosa considered doing an online live in the meantime?
Kazue: We will have to look into it. Can people outside Japan access twitcasts? The live houses that currently allow customers only allow 1/3 of the customers. Selling enough tickets is a concern but so is the lack of audience. It's just not the same without an audience. If by next year we can't go to a live house, we will definitely look into it.
The box set was fantastic. Having the Live Final Class Day concert on DVD for the first time was especially nice. I had the original VHS, but it looks and sounds so much nicer on DVD. (smile)
Kazue: Ah, thank you! King Records did a really good job.
Some fans in the online community have wondered if the Primal CD might be reissued on its own in the future. Is that a possibility?
Kazue: We are thinking of making and selling the Primal CD again for the next tour. We couldn't get it into the box set. I think we will sell it at live shows. Maybe at various stores if we press enough. I'll have to think about that.
Speaking of Terra Rosa live shows, it was the LIVE FROM CODA CD that first introduced me to your voice. The way you added little interjections and exclamations at just the right moments made the entire album a joy to listen to.
Kazue: Thank you!
You seem to be a natural performer that truly enjoys being on stage. Does it just come naturally to you or did you ever have to deal with stage fright?
Kazue: I'm always a little bit nervous, even now, but it's really fun, and it does feel natural.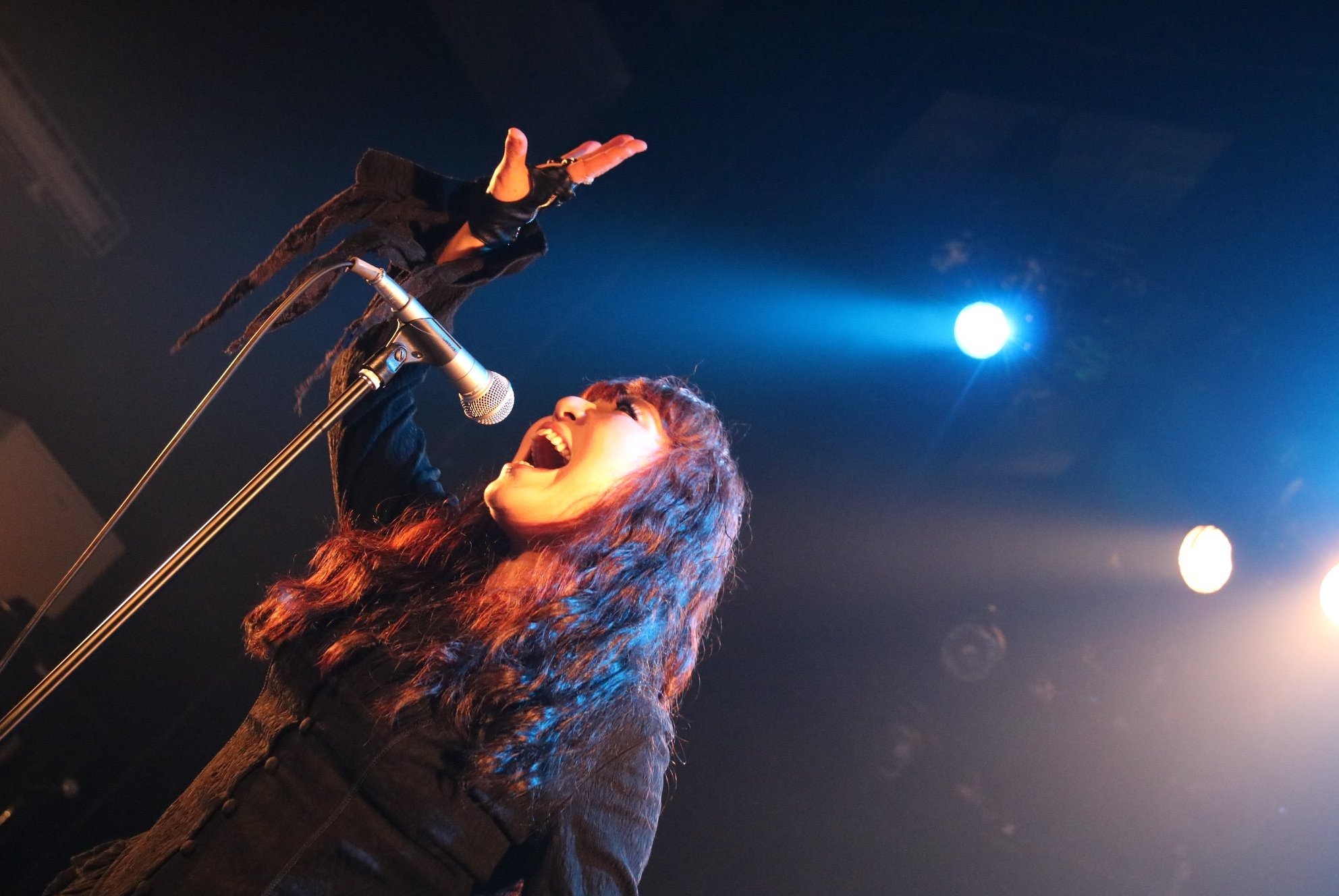 LIVE FROM CODA seemed to be a celebration of Terra Rosa's indie years, with only four of the songs appearing on any of the official albums. The rest were all either from the early demos or had only been performed live. What made the band want to revisit that era for those shows?
Kazue: In Terra Rosa, the guitarist changed over time. Live, we perform the songs made by the guitarist during that era. Yuji Adachi-san played on LIVE FROM CODA, and he was the guitarist during the PRIMAL era. The songs were written by him. After he quit the band, we didn't play them live anymore and didn't record them later. All the songs were left untouched, as they were on the demo tapes and on PRIMAL.
Yuji "YOU" Adachi's songwriting played such a huge role in the band's early years. Adachi-san's unexpected passing earlier this year was very sad. He was a great talent and will be missed.
Kazue: Yes, very true. We were very sad. I still can't believe it.
It seems LIVE FROM CODA is now like a tribute to him, similar to the Terra Rosa of Angry Waves tribute for Yamaguchi-san. I hope you can listen to it with happy memories.
Kazue: I agree, it's more like that.
You mentioned earlier that you have been teaching voice lessons for a while, and you have recently started posting them on YouTube. How long have you been teaching, and what made you decide to post them on YouTube?
Kazue: Yes, when did I start? It was around time Terra Rosa released HONESTY. So, yes, I started from that point. Around 1989. Under corona, I can't do private lessons anymore, so I started posting for my students so they could take lessons by themselves when they wanted to practice at home.
Speaking of vocal lessons, are you classically trained?
Kazue: Me? At first, I practiced on my own, playing records and singing along. I was in my first year of high school, however old you are then. But it wasn't until after Terra Rosa (disbanded in the early 90s) that I started studying under a teacher and taking individual lessons.
Your voice sounds just as strong today as it did when Terra Rosa began. How do you care for your voice, to keep it in such good shape?
Kazue: (laughs) Thank you, thank you very much. I don't do any specific exercises, but I don't practice or sing every single day. In high school, I would sing every day for a couple of hours. I would sing along with the first two Rainbow albums, Rainbow and Rising, every day. But once I started playing in a band myself, I really only sang when I was rehearsing. Now, though, I practice vocalization every day. I think I should do it a little, but I don't overdo it. Some people feel uneasy if they don't practice every day, even if they're sick, but they can actually hurt their voice. If I don't feel well, I'll wait until the next day so I don't hurt my throat. I went to the ENT. You have your throat examined, right? The doctor was seeing me for the first time and asked, "What are you singing when you tell me you're a singer? Is it rock?" The doctor didn't want to see a throat like that. But after looking at my throat, the doctor tells me it's surprisingly beautiful. My throat is not damaged. So, I practice, but I don't overdo it.
You mentioned the first two Rainbow albums. Was Dio one of your early inspirations?
Kazue: I decided to sing when I heard Dio. I didn't really feel like singing until then. Before that, I was messing around with instruments and wasn't thinking about vocals. I didn't have the personality to be out at the front of the stage. Other artists I liked have percussive voices with a lot of rhythm, like James Brown and Tom Jones. With a very clear accent. That's why I also like Ian Gillan, if it's rock. I love Ian Gillan.
That makes sense with the percussive voices, because that's very much what you do, particularly live, with the interjections and exclamation.
Kazue: Yes, thank you. (smiles)
With the exception of the guest vocal you did on the Com-So album in 1988, all of your work seems to be firmly in the hard rock and metal arena. What interested you in rock and metal to begin with?
Kazue: At first, I liked Paul Simon and the Carpenters. I loved pop music. From there, the first rock band I liked was Queen. Then Deep Purple. I had a friend who loved rock music. She invited me to go see a British band called Sweet. That was my first concert. She taught me a lot about rock. At the time, I said that rock was okay, but I didn't like it all that much. But she kept trying to force rock onto me and told me to listen to this album. (laughs) Gradually, I started liking it more. When I heard Rainbow on the radio is when I really started liking it.
Ah, that was when it clicked.
Kazue: When I was a kid, my older brother played drums. He's six years older. When I was in elementary school, he liked Led Zeppelin and a lot of other loud rock music. I thought it was annoying. (laughs) Now, I love it. (smiles)
The reason I first listened to LIVE FROM CODA was because of a recommendation on a music forum, where you were described as "the most metal woman in Japan." I'm really glad the rock music stuck. (smiles)
Kazue: Yay! (laughs) That makes me happy. When we started Terra Rosa, there really weren't that many female vocalists doing heavy metal and hard rock. SHOW-YA and Mari Hamada-san were pretty much it. Now, there are a lot of girl bands. It wasn't like that then!
I'm glad you led the way.
Kazue: (laughs)
Speaking of guest vocal spots, I've seen several videos on YouTube of you performing live with Norifumi Shima-san (of Concerto Moon). Most recently, at the Marshall GALA2. Is there any chance of the two of you recording something together?
Kazue: We first came together because of that show. We don't have any plans right now, but I have a lot of respect for Shima-kun as a guitarist. He's really good. The bass player, Ogasahara-kun, or "Ogan-chan," was the original Kruberablinka bassist, so I knew him as well. The drummer, Pon-chan, I didn't know, but if we have the opportunity, I'd love to do something with them again.
Excellent. I know you have your home studio, where you do all of your vocal recording. Some of the readers on our website are "gear heads." Is there any special equipment that you use, both in the studio and on stage, to get the sounds you want? Such as mics, keyboards, etc.?
Kazue: I use a Shure SM58 microphone for everything. (laughs) I have a condenser mic (shows it in the camera), and the Terra Rosa albums we did in the studio, I used a condenser mic. Recording at home, though, the SM58 just gives me the sound I want.
Interviewer's Note: After the interview, Kazue-san sent a more detailed list of her equipment:
Mic Pre Amp: Universal Audio Solo 610
Compressor: Klark Teknik 76KT
Mic: Shure SM58
Used on Kaizu: Shure SM57 Transformer Less
Used on The Deepest Place: Neumann TLM67
Is there anything in particular that you would like to say to your overseas fans?
Kazue: Yes, I only write songs in Japanese, so I'm really thankful overseas fans are interested even if they're not in the language they speak. I'd like to do some overseas shows, but it might be difficult this late in my career (laughs), so please be patient. I'd like to write some lyrics in English, but I'm concerned they won't make sense, so I hope fans can continue to listen to the cool rhythms and enjoy them as they are. I really appreciate the fans.
Thank you so much for spending time with us and answering all of my questions (smiles). This was great fun. We will definitely look forward to what's coming next.
Kazue: Thank you for today. I don't get a lot of chances to do overseas interviews so thank you for reaching out. I hope we can do it again. Please be careful and stay healthy. Until next time!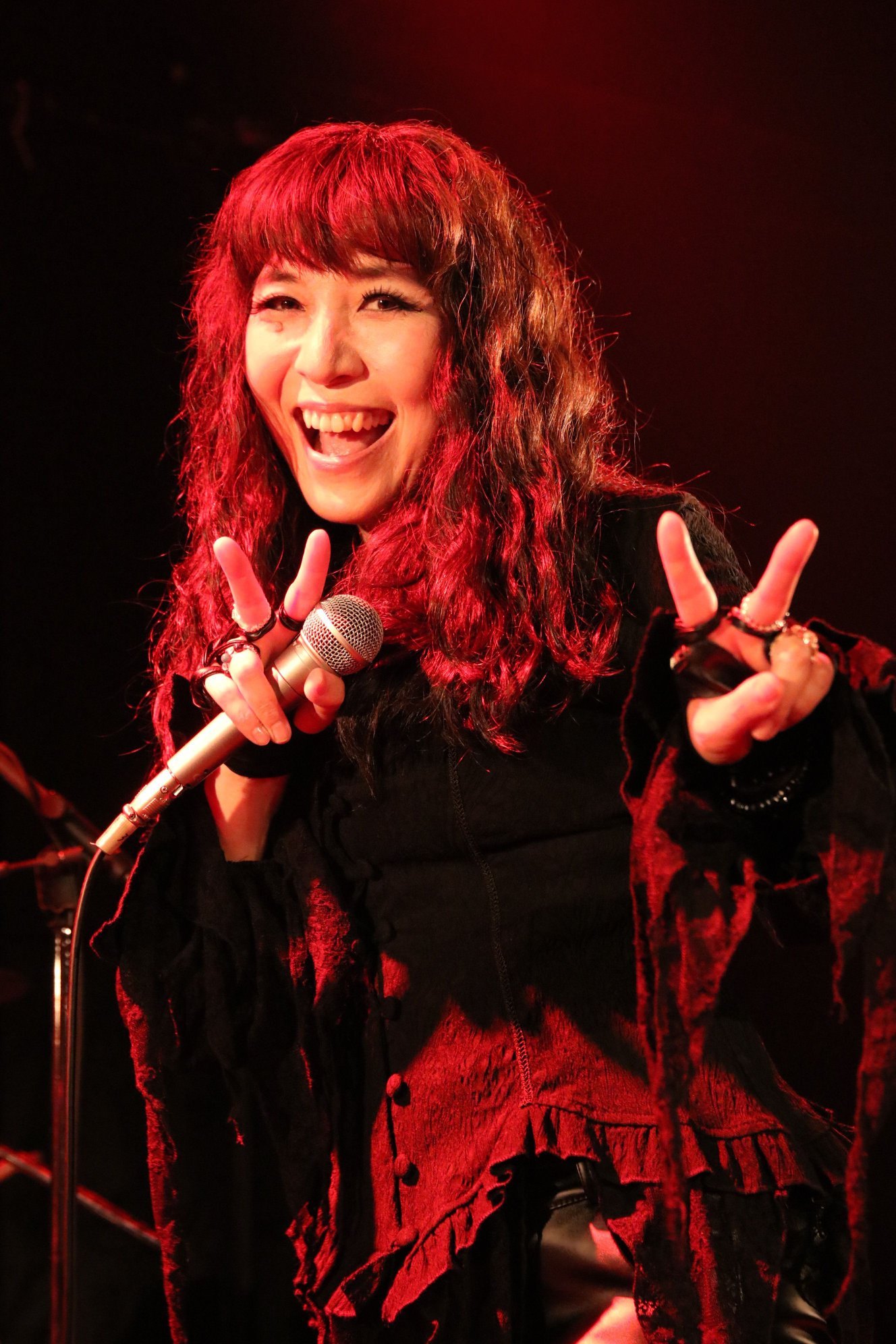 Kazue Akao Website: https://kazueakao.com/Kazue_Akao/KazueAkao.com.html
Kruberablinka Website: https://kazueakao.com/Kazue_Akao/Kruberablinka.html
Kruberablinka Twitter: https://twitter.com/kruberablinka
Kruberablinka Facebook: https://www.facebook.com/Kruberablinka
Kruberablinka YouTube: https://www.youtube.com/user/evelynsnake
Kruberablinka Bandcamp: https://kruberablinka.bandcamp.com/
Terra Rosa Website: https://terra-rosa.net/
Terra Rosa Twitter: https://twitter.com/TheEndlessBasis
© Copyright 2021 UniJolt