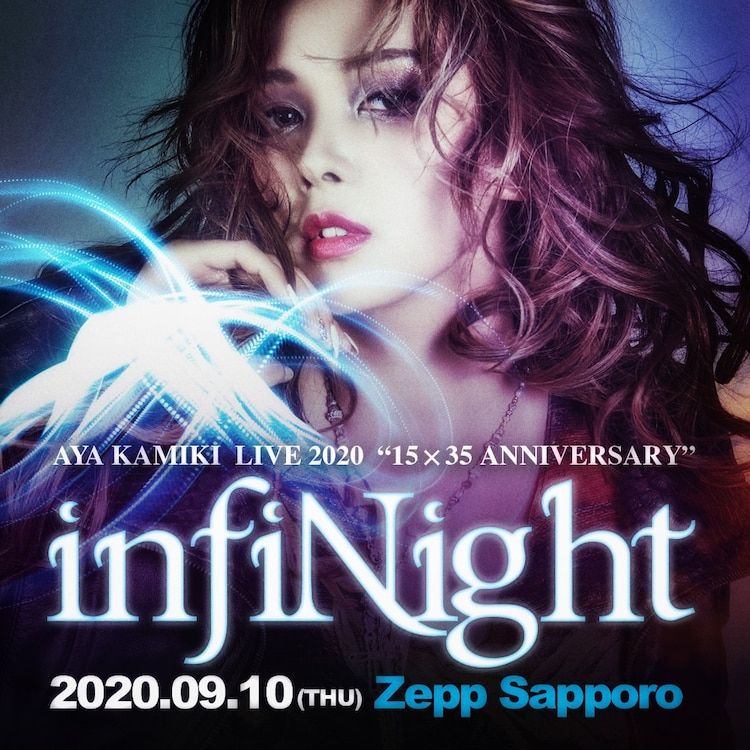 Finally I can break the big news! Singer, Songwriter, Actress, and  Golden Disc award winner, Aya Kamiki will be hosting a no-audience, free live at Zepp Sapporo to celebrate her 15th year in the music industry as Aya Kamiki and her 35th birthday! Join her on her Official YouTube Channel!
In 2019 Aya Kamiki headlined at the anime convention Naka-Kon in Kansas City, Missouri marking her first concert ever in the United States. Check out our Live Report!  Natalie.mu included in their announcement for the Zepp Sapporo show that there will be an edited version of the live concert to be released for general sale! As part of the set list, she will be also performing a brand new song, her first solo release since V/S and Unreal! Check em out on Spotify!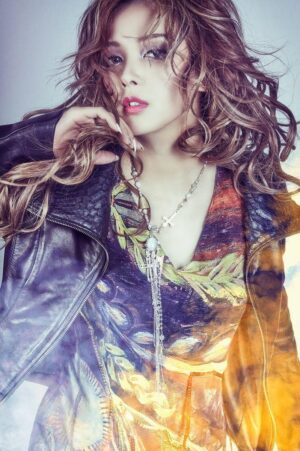 Aya Kamiki – InfiNight – Free No Audience Live
Zepp Saporo – YouTube / Pococha
September, 10th
Japan 18:00
USA PDT – 02:00
USA EDT – 05:00
London – 10:00
Spain / France – 11:00
Aya Kamiki will be joined once again by her support musicians from Naka-Kon 2019:
Guitar – Leda (Solo, ex Deluhi, ex Far East Dezain, Baby Metal Support Gt)
Bass – Nakamura Taizo (CUNE, Aya Kamiki, Uroboros, Old Codex, and more!)
Drums – Nakamura "Mabo" Masayuki  (Aya Kamiki, Diggy Mo', and more!)
But wait, there's more!
On October 29th, Kamen Rider "Memories of Heroez" will be released for Playstation 4 and Nintendo Switch. Kamiki teamed up with guitarist Takuya in 2010 to write the theme song for Kamen Rider W – W-B-X- W Boiled Extreme. Kamiki and Takuya have teamed up once again to deliver the new theme song, Over Again. The song is composed by Shuhei Kamose with lyrics by Seiko Fujibayashi.
Want more of Aya Kamiki's music?
CD Japan
Ward Records – Sonic Lover Reckless – The Phoenix – Requires a proxy buyer to purchase.