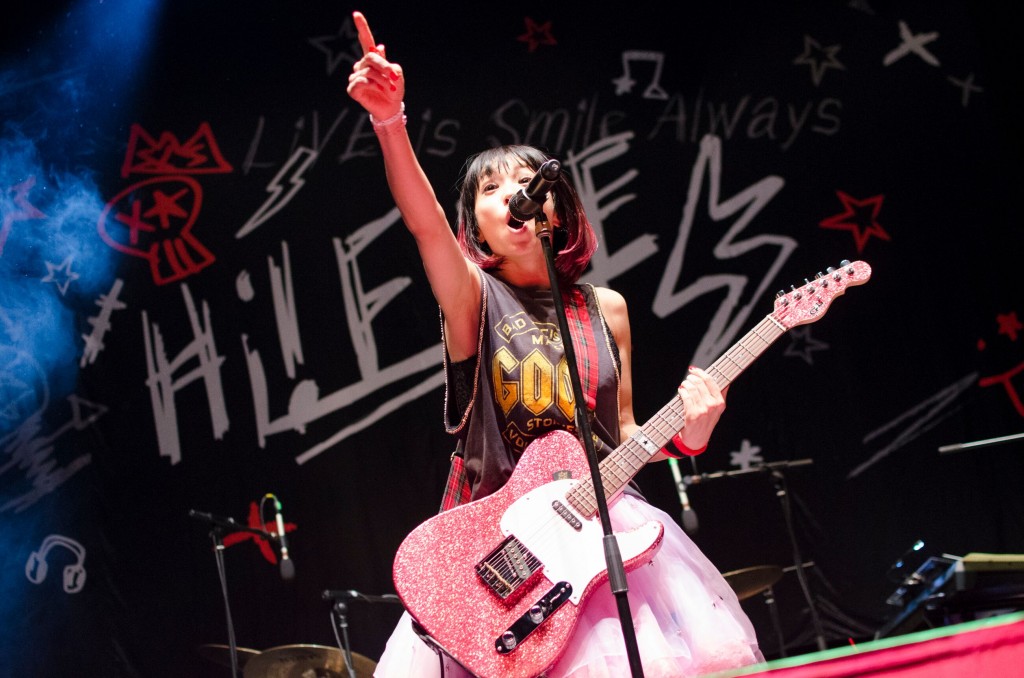 LiSA returned to Mexico City, this time fully amped and fully backed by her band, Ramens, for a live performance held on September 10th at El Plaza Condesa. In the spring of 2015, LiSA  performed an acoustic set in Mexico City. In contrast this performance is best described as "Rock-MODE".
In front of roughly 1500 attendees LiSA played a 2 hour set featuring material spanning across her 5 year solo career along with some songs from Angel Beats!  The crowd was extremely enthusiastic from the start of the show and remained that way through the end.  Before LiSA took the stage chants of "Ole, ole, ole, ole, LiSA, LiSA" echoed through the venue. This happened frequently between songs throughout the concert.
LiSA started the show off with her first single from her solo debut "Believe in Myself", followed by anime hits "Crossing Field" and "Oath Sign". The attire she was wearing matched her two personas: a pink skirt for her pop/sweet side and a black sleeveless t-shirt  with the motto "Bad Decisions make Good Stories" for her rock/mischievous side. This concept was apparent in her set list as well featuring songs like "Elect Lyrical" and "BRiGHT FLiGHT" for the sweet side and songs such as "Psychedelic Drive"  and "Doctor" (which had some very nice provocative choreography) for the mischievous side.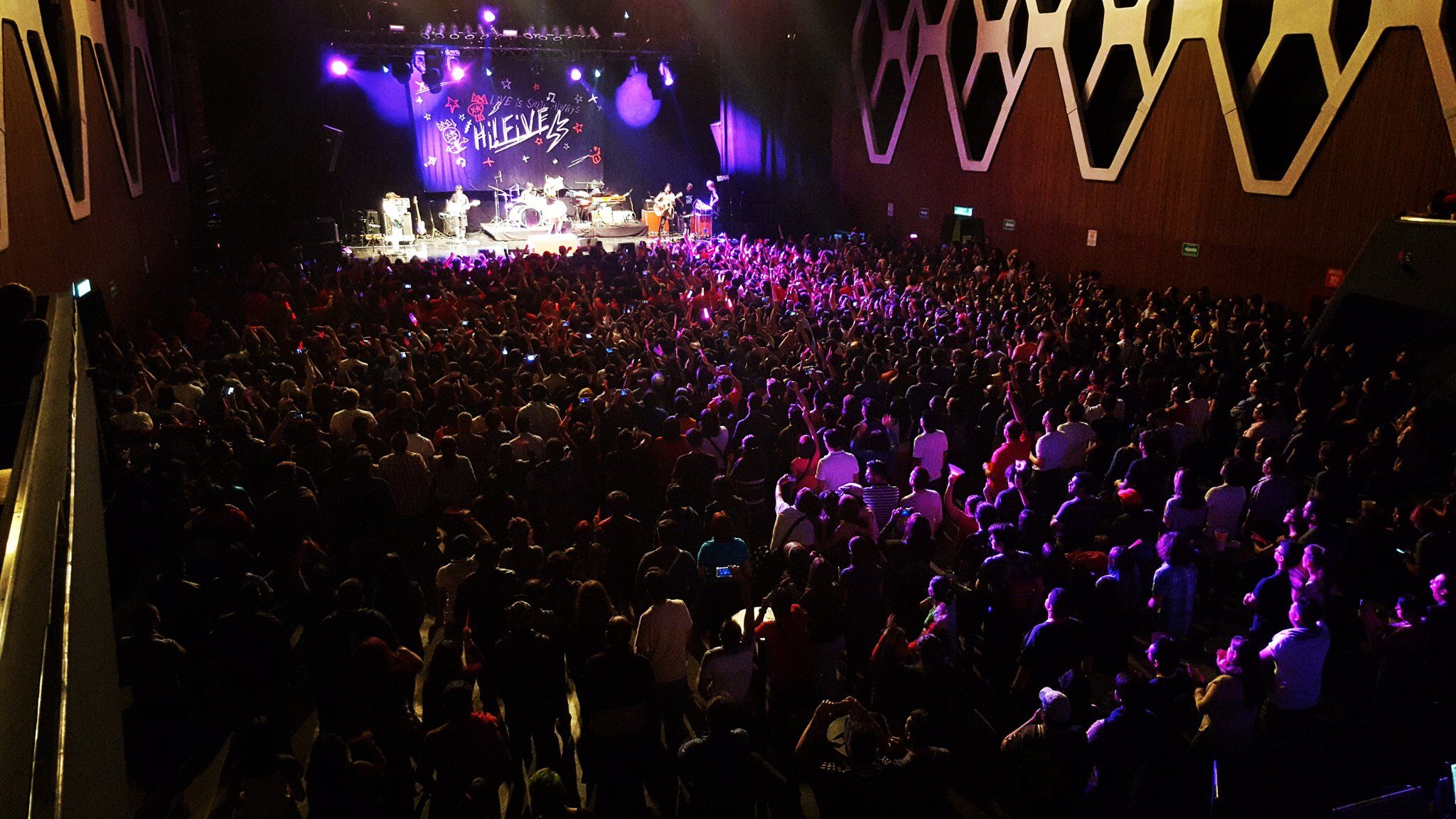 Other highlights from the show:: LiSA playing rhythm guitar during "Get Free", and unexpected performances of Angel Beats! hits "Little Braver".and "Ichiban no Takaramono".
For the encore LiSA returned to the stage draped in the Mexican flag. The crowd was then treated to a special ending of "halo-halo" that might only be performed in Mexico.  The final lyrics to the song are "tacos, tacos".  For this enocre version LiSA added around 20 more "tacos" – the audience loved it. LiSA finished the night off with the hit "Best Day, Best Way".
This was the 3rd time I have been able to see LiSA perform live, and every time her vocals have been amazing. The band's performance was equally as good. It was a memorable live date. Hopefully LiSA returns to North America again soon.
Kyou mo ii hi da!
LiSA
El Plaza Condesa – September 10, 2016
Set List
1. Believe in Myself
2. Crossing Field
3. Oath Sign
4. Elect Lyrical
5. Get Free
6. Doctor
7. Brave Freak Out
8. Ichiban no Takaramono
9. Shirushi
10, Little Braver
11. Hi FiVE!
12. Psychedelic Drive
13. Rock-Mode
14. Rising Hope
15. BRiGHT FLiGHT
16  halo-halo
17. Best Day, Best Way
Following the show, VIP attendees were able to take a picture with LiSA.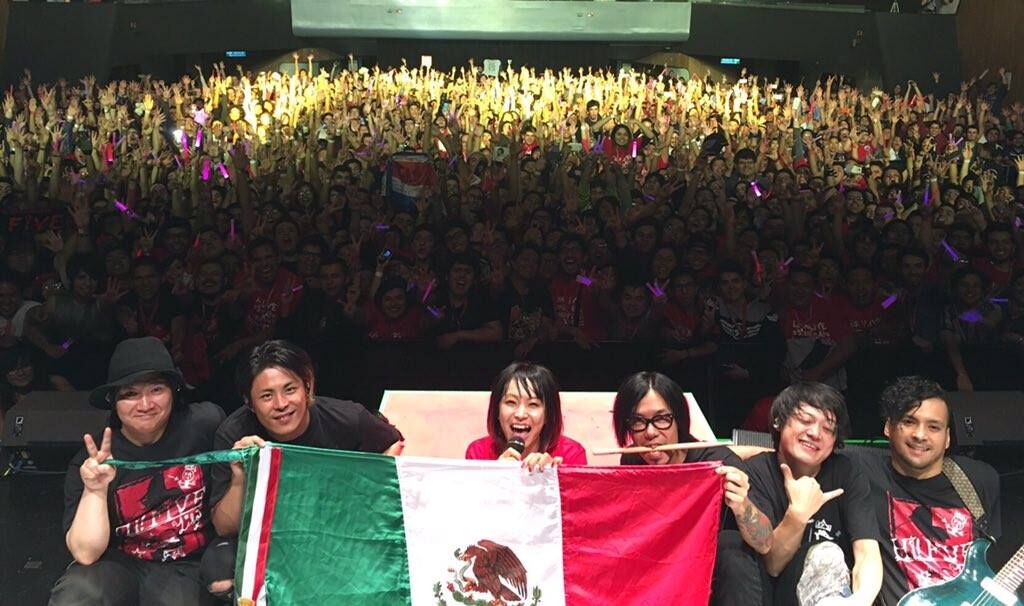 Concert Photo Credits: Martí López and Luis Aguilar from LoveJapan
LiSA held a press conference the day prior to the concert and I was fortunate enough to attend and ask her a question.
Q: Congratulations on your 5 year anniversary. Over those 5 years your music career has been very successful.In addition to that you have done dub work for Minions, and you have your own TV show, LiSA TV. What do you hope to achieve professionally in the next 5 years?
LiSA: I'm looking forward to being able to take my music wherever I am asked for.
So there you have it. LiSA wants to perform wherever she is asked for. If you want her to perform in your country/city let your promoters and convention organizers know.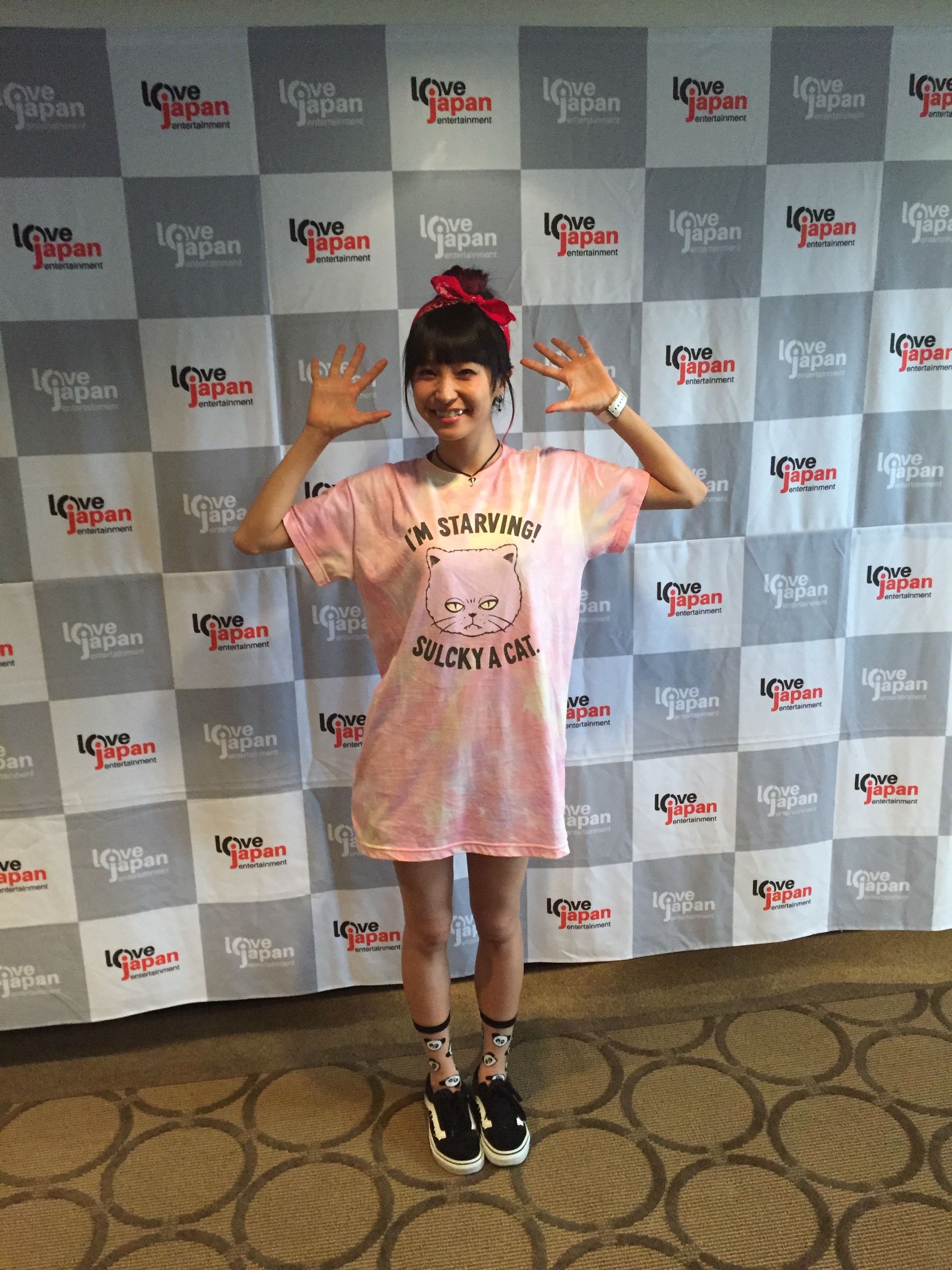 LiSA website: http://www.lxixsxa.com/
LiSA Facebook: https://www.facebook.com/lxixsxa.jp
LiSA YouTube: https://www.youtube.com/channel/UCqEfdEvLG5oQWNYlDQrGlKw
© Copyright 2016 NekoPop
Todd Nelson is an editor and contributor to UniJolt. The article was originally published by NekoPop.