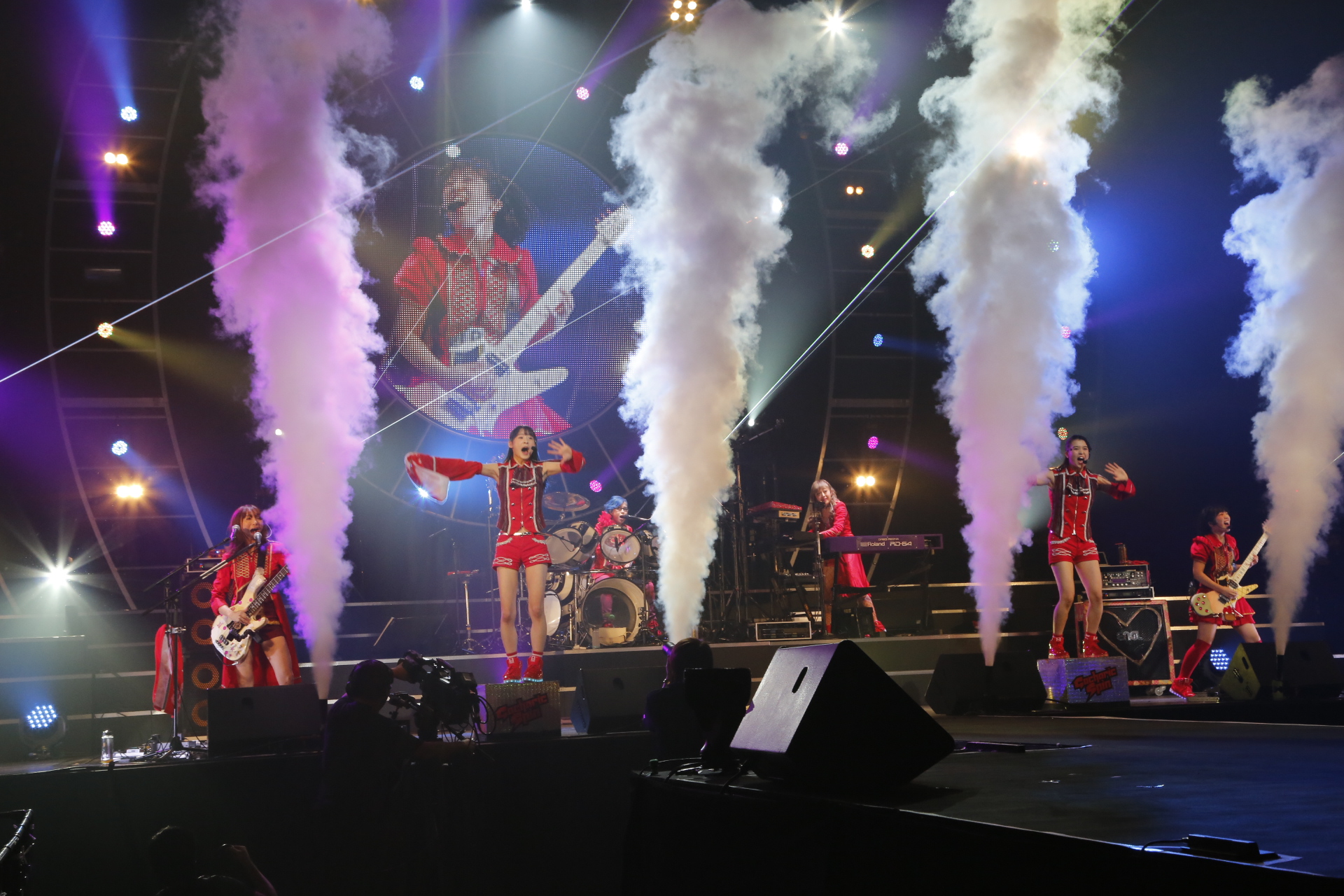 Gacharic Spin
Tokyo Dome City Hall, November 12, 2016
Gacharic Spin held their annual one man live final before a packed crowd at Tokyo Dome City Hall this year. This would be my third time seeing Gacharic Spin perform live, however the prior times were at music festivals, where only abbreviated sets were played. My third time would finally be a full concert — not just a full concert, but their annual final. I knew I was in for a special night.
The band wasted no time in getting the audience excited, as they opened with a song which in past years was one of their closing numbers – "Dangan Beat". A sea of towels twirled during the song's choruses led by performers Mai and Nenne, and the crowd head banged in unison during TOMO-ZO's guitar solo. Following the song, F Chopper KOGA addressed the audience: "We have the best entertainment girl band, Gacharic Spin! Nationwide tour – a whopping 7th anniversary! Final show Tokyo Dome City Hall, thank you!  It is an amazing view from here! I can see everyone's face!"
The high energy continued as "Sekira Liar" was up next accompanied with a heavy dose of stage pyrotechnics The first 3rd of their set consisted of older material culminating with a medley. "Music Battler" started the medley off with TOMO-ZO yelling "It's showtime!".Other highlights in the medley were DOLL$BOXX's "Nudie Rhythm" and vocals by Mai and Nenne on "Tokenai Candy"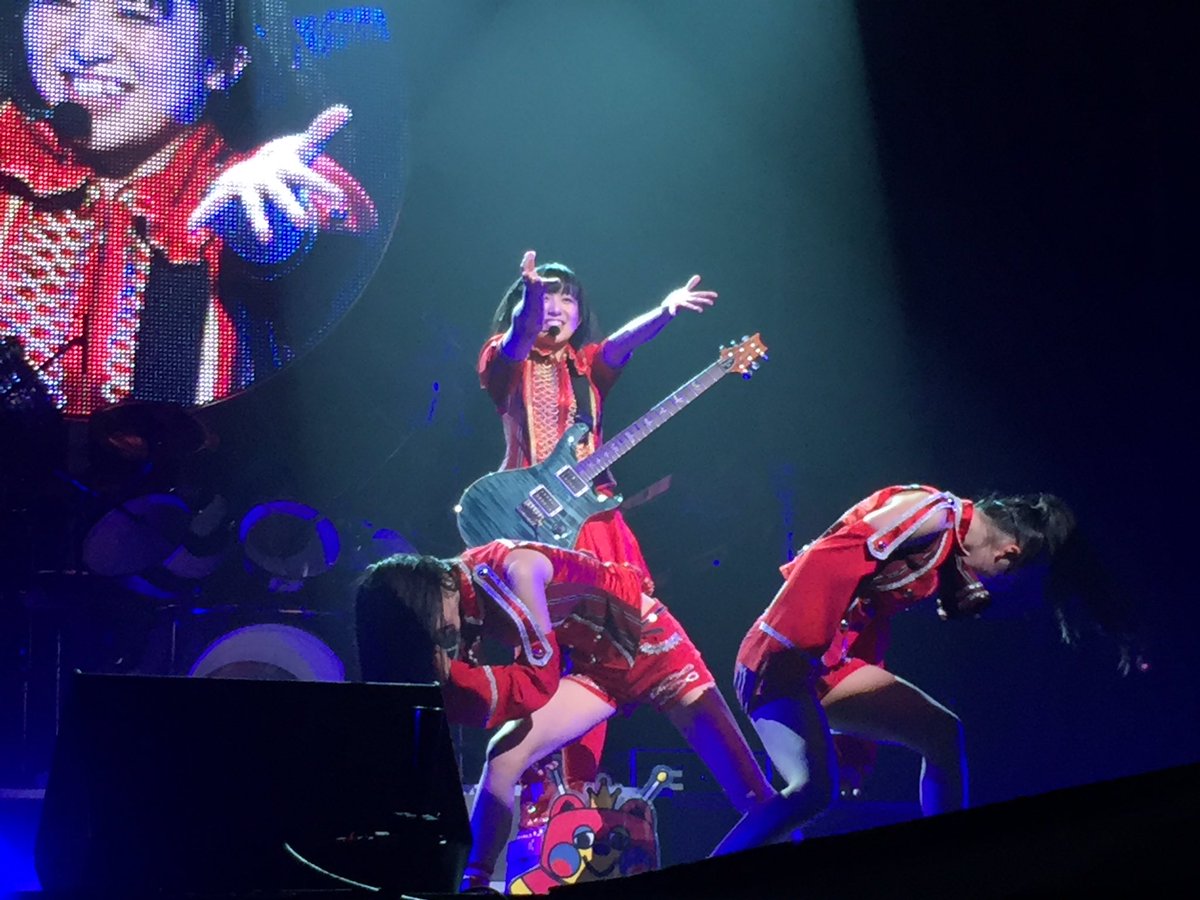 Nine songs in the set were from their new album KAKUHEN, the first being an incredible performance of the ballad "Shiro ga kono machi to boku wo someru". For this song Mai played tambourine and Nenne took over keyboard duties as Oreo took center stage on vocals and acoustic guitar.
Two personal highlights for me was to finally be able to hear and participate in two of my favorite Gacharic Spin songs – "BenJanDan" (bowing with the rest of the crowd to Hana during her drum solo)  and "Juicy Beats" (yes I bought the gloves with the lighted fingertips).
Gacharic Spin finished their pre-encore set with a string of high energy rock tracks including a blistering performance of new single "KAKUHEN" along with classics "Bomber Girl" and "Lock On!!"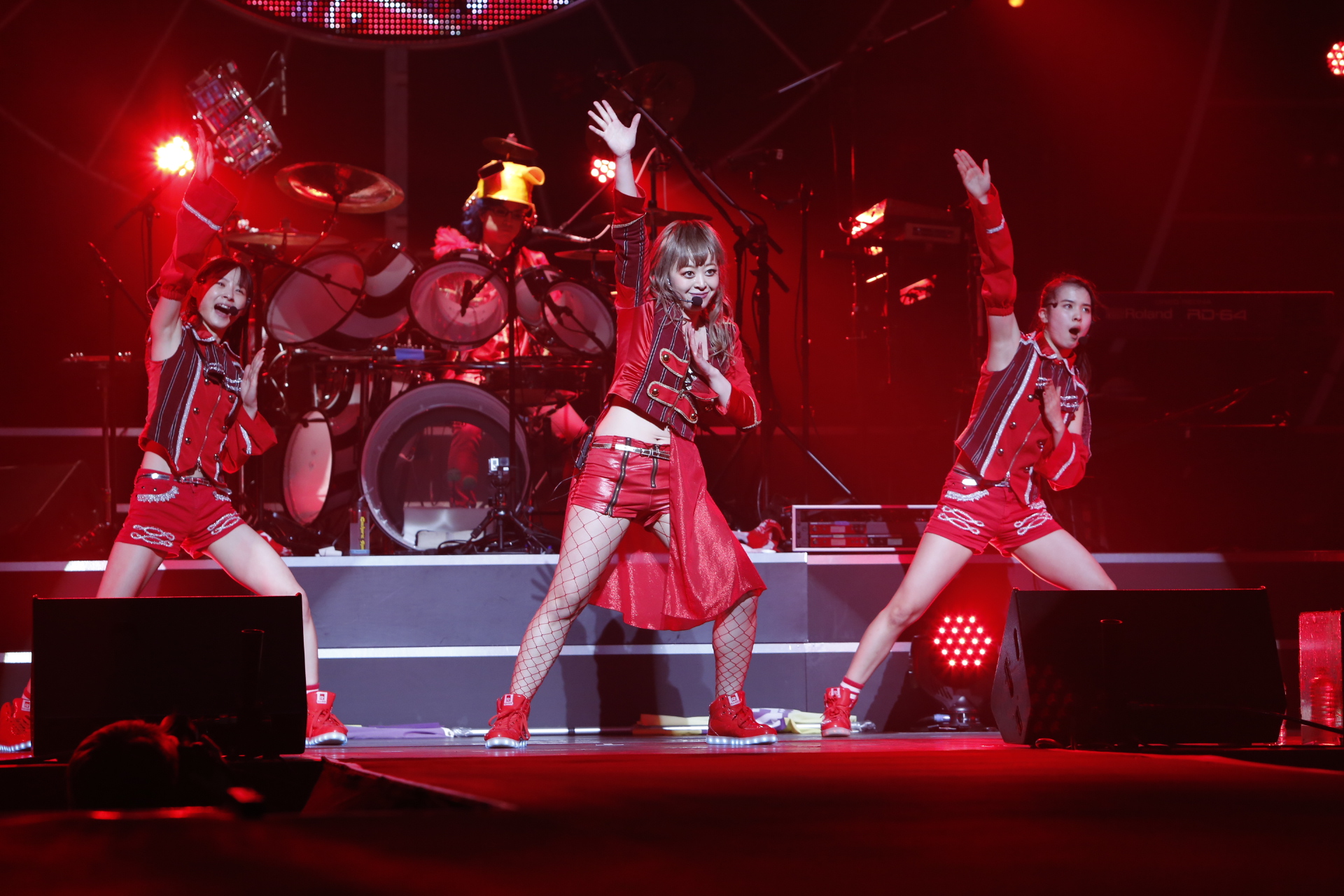 When the band returned for their encore KOGA had a special announcement. On June 24th 2017, Gacharic Spin will play their very first solo one man live at Hibiya Park outdoor music hall. This is quite an accomplishment and major milestone for the band. I am very pleased that each year the band is growing in success and popularity. Hopefully a Budokan one man live awaits them in the future.
The first song, "Takaramono", in the encore set featured a beautiful a cappella vocal performance by Hana on the song's first verse before being accompanied by music for the remainder of the song. "Hunting Summer" was up next and the show finally concluded with "WINNER".
One thing I love about attending concerts in Japan is the level of crowd participation when compared to concerts in the west. Gacharic Spin take this up a notch higher.  Almost every song has its own choreography with Mai and Nenne leading the crowd in the motions. It is quite an experience participating with an entire arena full of people. This culminated with their encore final of "WINNER" with every attendee running in place with performers 1 and 3 for the duration of the 5 minute song.
Following the concert the band held a 'high touch' meet event for anyone who bought a copy of KAKUHEN.
The night held one last surprise. Among the advertisements that were being handed out when leaving the venue there was one leaflet that had some big news: A triple bill featuring bill featuring DOLL$BOXX, Gacharic Spin, and Fuki will take place on February 25th, 2017 at Tsutaya O-East!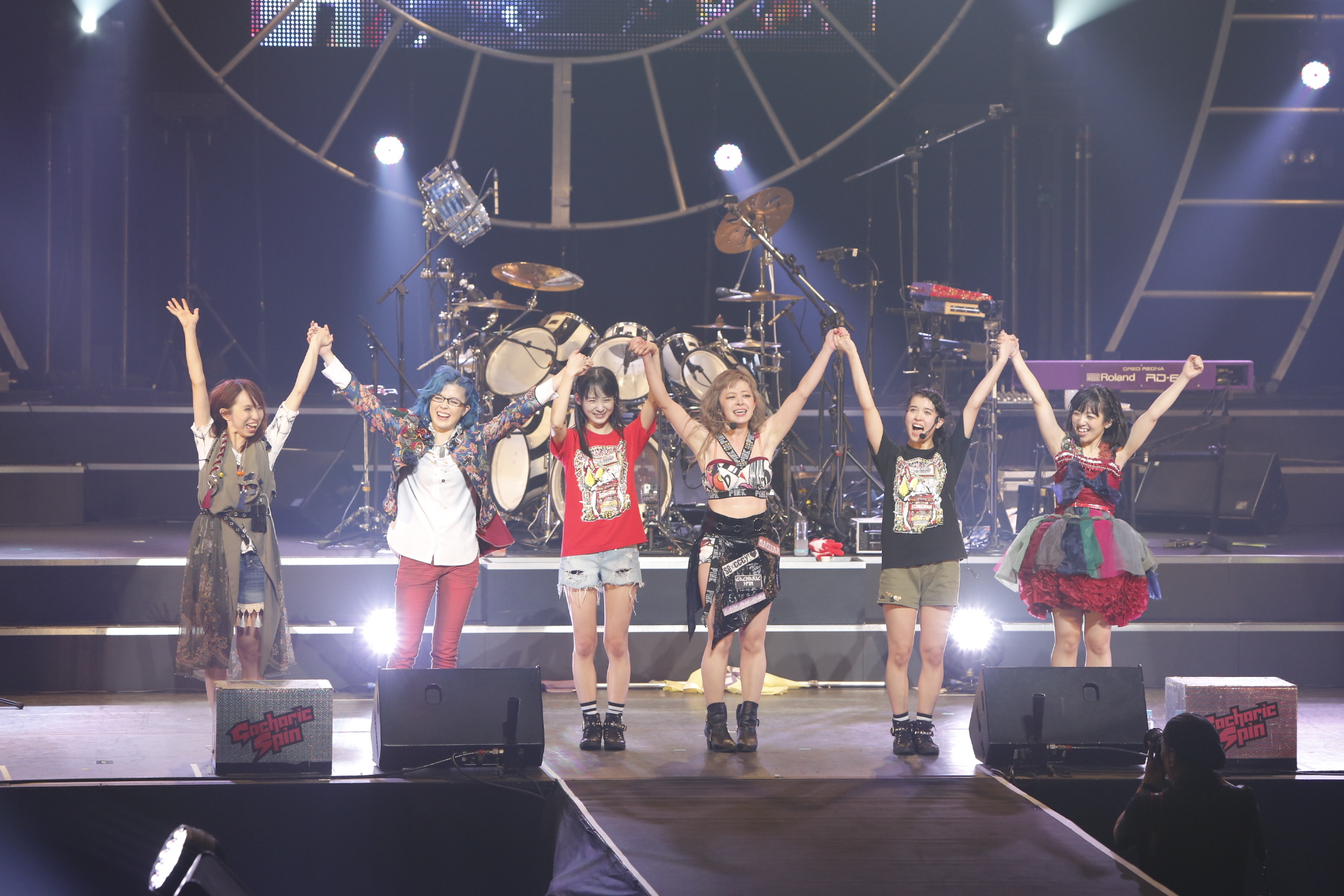 Gacharic Spin
Tokyo Dome City Hall – November 12, 2016
Set List
1.Dangan Beat
2.Sekira Liar
3.Digital Fiction
4.Ima Wo Ikiteru ~ 2016
5.L.I.B
6.GS Medley 2016 –
MUSIC BATTLER / Yukinaku ~Setsunaku~ Melody /
Nudie Rhythm /Tokenai Candy /
Final Fantasy / NEXT STAGE / Don't Let Me Down
7.Shiro ga kono machi to boku wo someru
8.The Last Piece
9.Mune wo Hatte mo ii n day yo
10.Across the now!!
11.Ben-Jan-Dan
12.Renai Switch
13.Parariya Happi
14.JUICY BEATS
~Guitar&Drum Solo~
15.KAKUHEN
16.Arubusu no Shojo
17.Shaki Shaki Shite! !
18.Bomber Girl
19.Lock On!!
20.Go-! Raiba-
<Encore>
21.Takaramono
22.Hunting Summer
23.WINNER
24. GS Gacha 2016
Gacharic Spin website: http://www.gacharicspin.com/
Gacharic Spin twitter: https://twitter.com/gachapin_info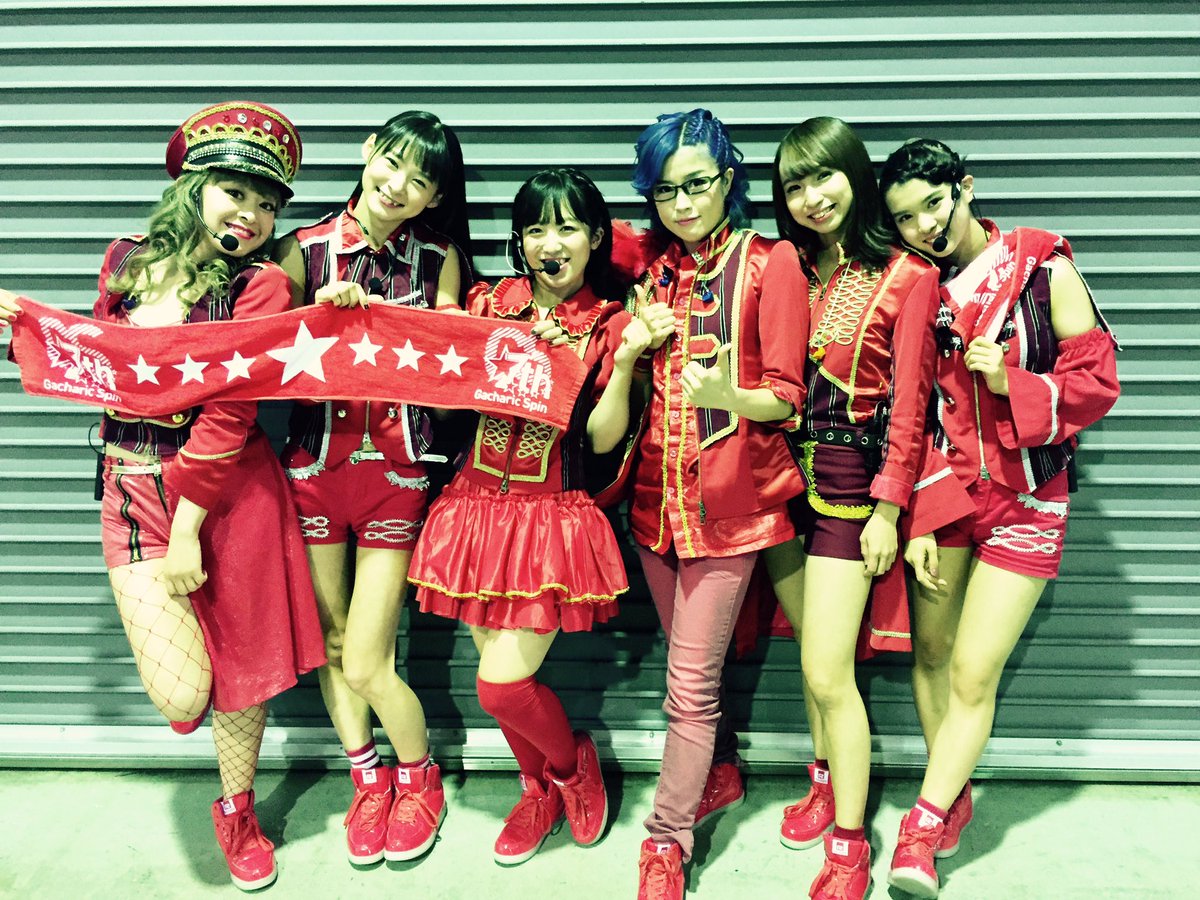 © Copyright 2016 JRock247
Todd Nelson is an editor and contributor to UniJolt. The article was originally published by JRock247.