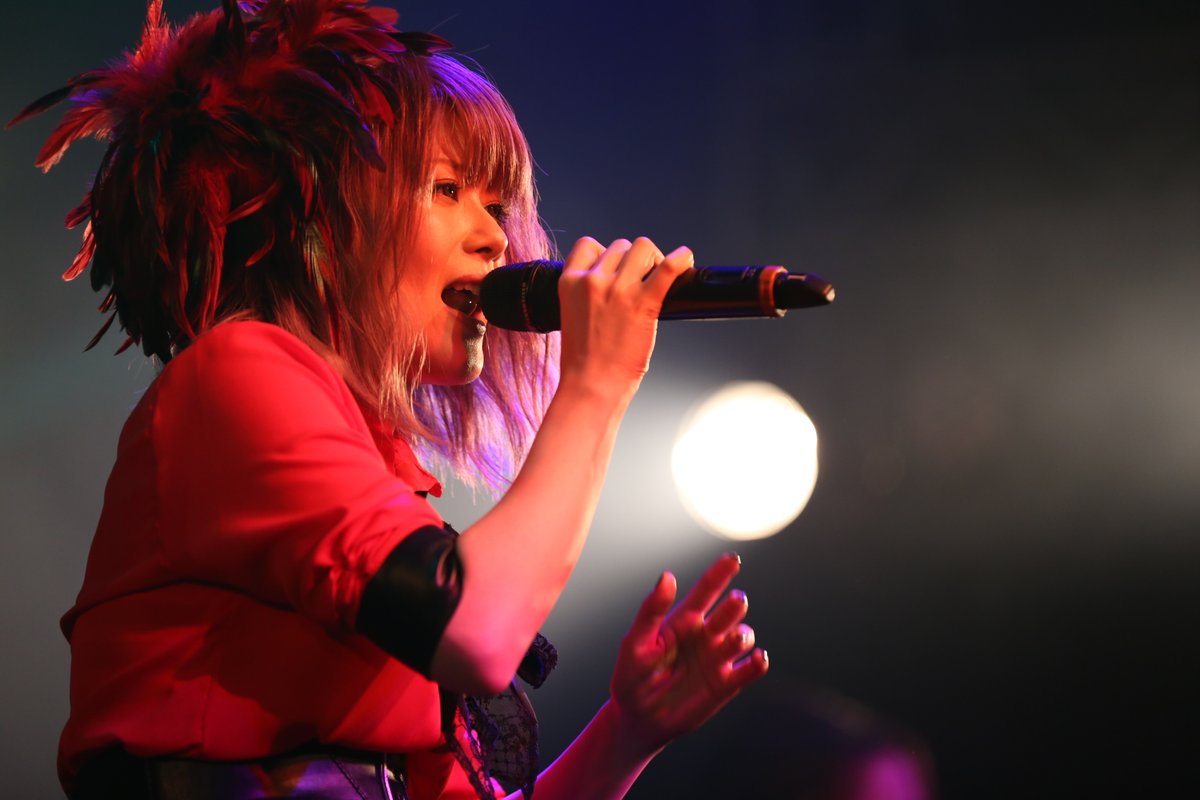 Fuki Commune
Shinjuku ReNY, November 13, 2016
Vocalist Fuki (Light Bringer, Unlucky Morpheus, DOLL$BOXX) performed her 2nd concert in support of her solo project, Fuki Commune, at ReNY on November 13th. This 2nd live was scheduled due to the success of the 1st live held in July which was a sell out. The show kicked off with the high speed rocker "I'll Never Let You Down!". This choice for the opening song was definitely appropriate because for the next 2+ hours of the live, Fuki and her band delivered an amazing, loud, high energy performance that captivated the audience.
Fuki followed up the opener with a few more songs from her Welcome! album including the single "Welcome To The Shining Night!". Then the first special guest of the night made an appearance.
Vocalist Eijiro, from the band BULL ZEICHEN 88, was welcomed enthusiastically to the stage. He performed two songs with Fuki, one which totally took me by surprise and brought a huge smile on my face: DOLL$BOXX's "KARAKURI TOWN". The two vocalists took turns pumping the audience up while the other was singing.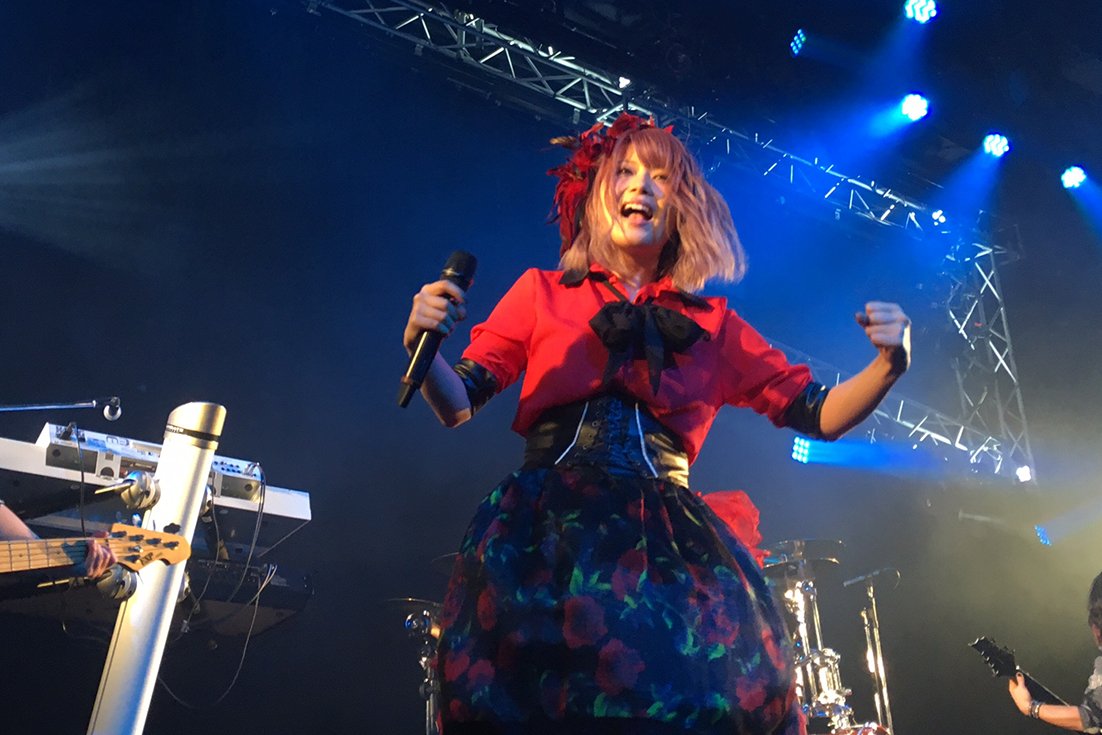 The second special guest of the evening was guitarist Nozomu Wakai. The songs "No Surrender" and "Breaking The Fire" from his EP Anecdote of the Queens were performed. Wow! I had never heard these songs before but loved them both instantly. The songs are quite heavy and showcase Fuki's vocals nicely.I highly recommend looking these two songs up if you are not familiar with them.
To calm things down a bit, Fuki followed up with a moving performance of the ballad "Asa Na Asa Na".
The show concluded with two metal tracks that also happen to close out the Welcome! album: "Mirai" and "Sail On My Love".
This live performance left me in awe. I have heard many of Fuki's works with Light Bringer, Unlucky Morpheus, and DOLL$BOXX, but I had never seen her perform live. The amount of power, control and range in her vocals is amazing. Her voice was just as strong at then end of the show as it was at the start. If you ever have an opportunity to see her perform do not pass it up.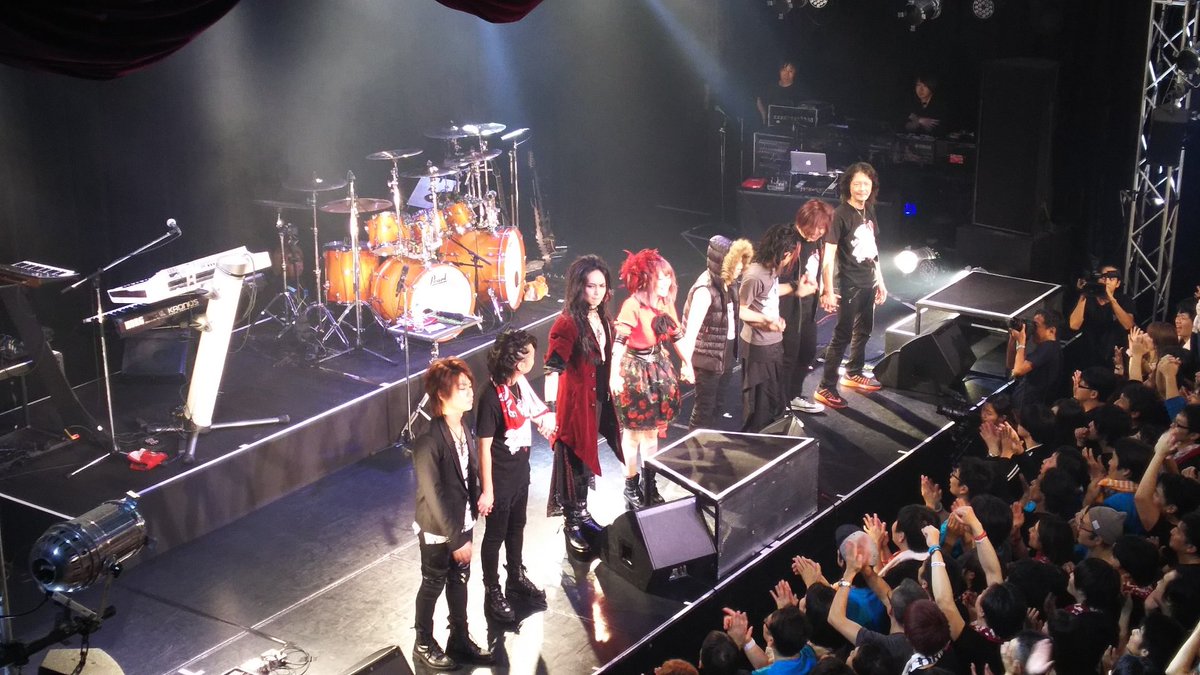 Fuki Commune
Shinjuku ReNY – November 13, 2016
Set List
1. Welcome To My Dream <opening instrumental>
2. I'Ll Never Let You Down!
3. Liberator
4. Boku Ga Ikiru Sekai
5. Kurui Zake Setsugekka
6. Welcome To The Shining Night!
7. Karma (feat. Eijiro)
8. KARAKURI TOWN (feat. Eijiro)
9. Yuzurenainegai
10. Believe
11. God Of Romance
12. Sword of Doom Ⅱ
13. Tsuki Ga Michiru Mae Ni
14. No Surrender (feat. Nozumu Wakai)
15. Breaking the Fire (feat. Nozumu Wakai)
16. Asa Na Asa Na
17. Liar
18. Aoi Kisetsu Ni
19. Roguauto Shinaide!
20. Strength
21. Mirai
22. Sail On My Love
Fuki's twitter: https://twitter.com/Fuki_official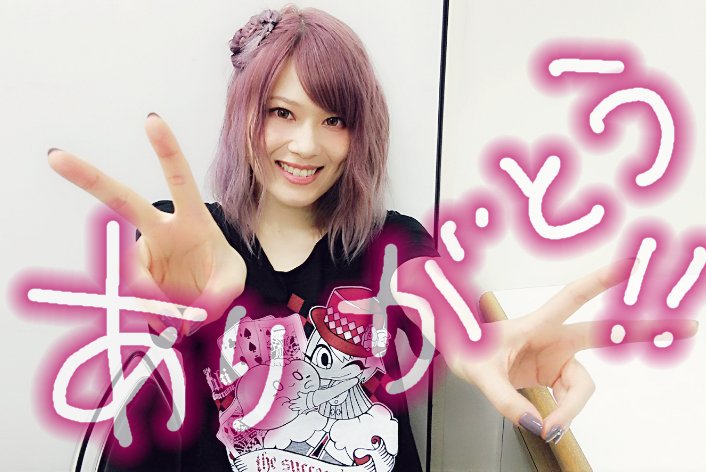 © Copyright 2016 JRock247
Todd Nelson is an editor and contributor to UniJolt. The article was originally published by JRock247.