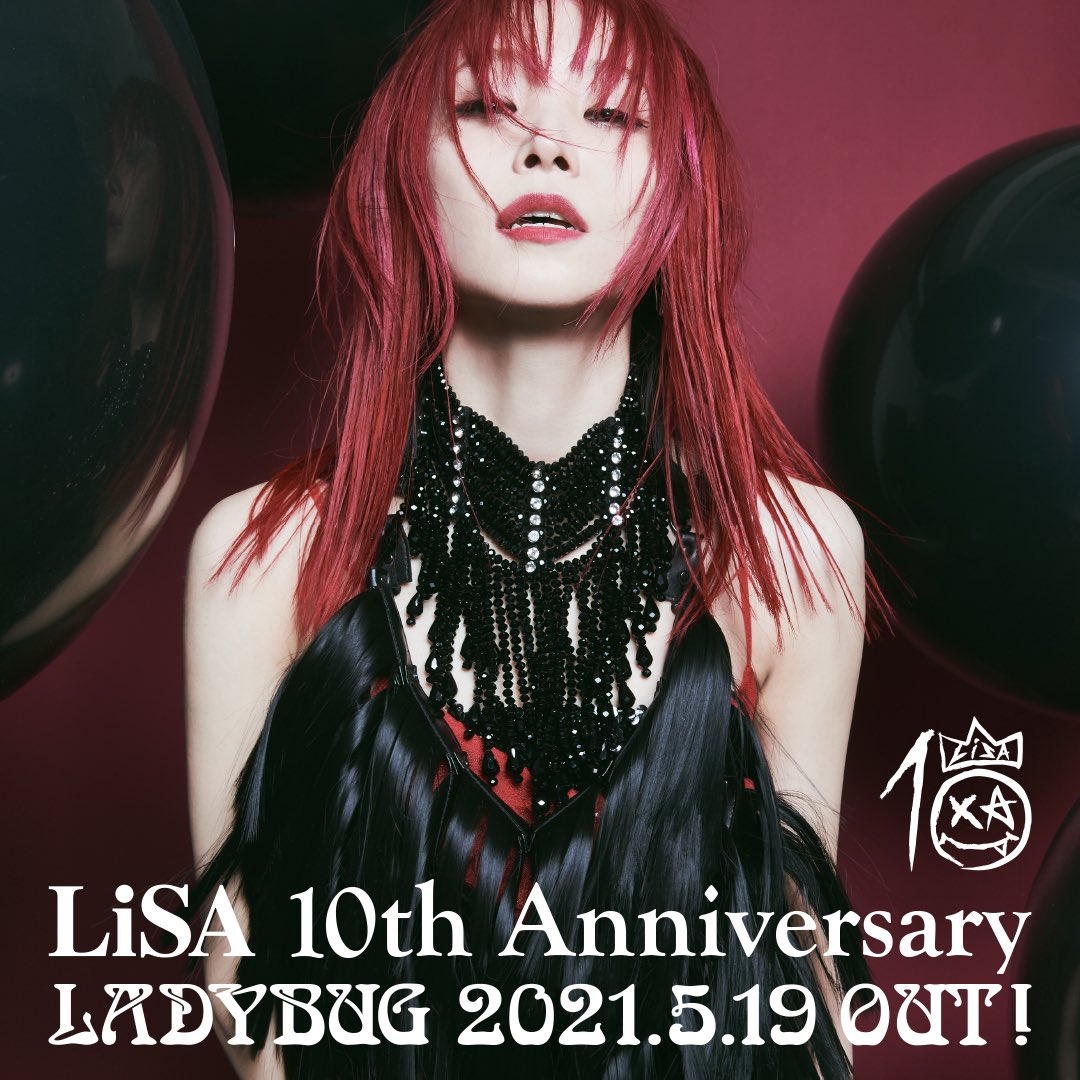 To commemorate her 10th anniversary, LiSA announced she will be releasing the mini album LADYBUG on May 19th, 2021. This love letter (what LiSA calls her releases) continues the trend of her titles starting with the letter "L". LiSA explained the album's title on her twitter: "Like a LADY BUG spreading its wings toward the sun, LiSA's love letter continued to flutter, believing that every day is a good day."
The only details that have been revealed so far is that the mini album will be available in 4 editions, including a 12,000 yen limited edition:
Limited Edition (CD + BD + Bonus Goods)
¥ 12,000 + tax / VVCL-1830-1832
First Press Limited Edition A (CD + BD)
¥ 4,500 + tax / VVCL-1833-1834
First Press Limited Edition B (CD + DVD)
¥ 4,500 + tax / VVCL-1835-1836
Regular edition (CD)
¥ 2,500 + tax / VVCL-1837
At LiSA's 10th anniversary website it appears that this mini album announcement is the first of 10 things to be revealed, so more information will be coming soon!
LiSA Official Site:http://www.lxixsxa.com/
LiSA Twitter:https://twitter.com/LiSA_OLiVE
LiSA Instagram:https://www.instagram.com/xlisa_olivex/
LiSA YouTube: https://www.youtube.com/channel/UCqEfdEvLG5oQWNYlDQrGlKw