Mari Hamada
Interview by Brian Galloway
Translation by Christopher Morris
May 26, 2023
Mari Hamada is Japanese music royalty. Often called the "Heavy Metal Queen," she has moved effortlessly between musical styles, refusing to be pigeon-holed, becoming the top-grossing female artist in Japan in the process. 2023 is a big year for her. Not only does it mark the 40th anniversary since her debut as a solo artist, it also sees the release of Soar, her first album in five years. And, thanks to US/UK label Setsuzoku Records, May 26 marks the first time since 1994 that one of her releases receives distribution outside of Japan. For international fans, this is a huge deal.
I had the honor of talking with her about these things, as well as a little bit about her future plans. Thanks to Setsuzoku Records and Victor Entertainment for helping make this interview happen.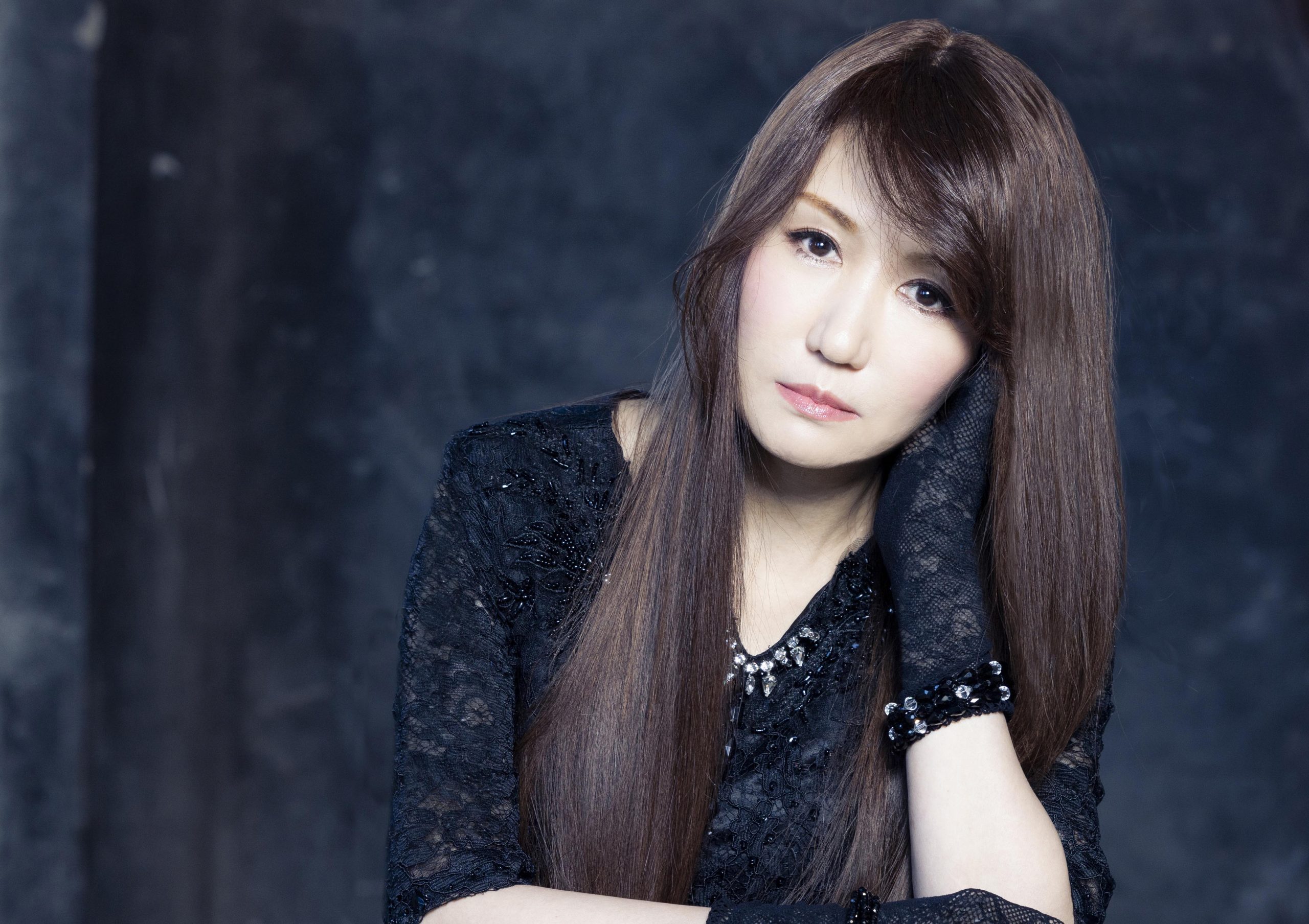 Thank you for the opportunity to talk with you about your new album, Soar, as well as your overall career, which celebrates its 40th anniversary this year.
Mari Hamada (MH, hereafter): Thank you very much!
Interviewer's Note: Soar features several longtime collaborators, such as Akira Takasaki, Michael Landau, Takashi Masuzaki, Masafumi Nakao, Leland Sklar, and Gregg Bissonette. There are also several who first appeared on more recent albums, such as Billy Sheehan, Derek Sherinian, Chris Broderick, Michael Romeo, BOH, Isao, and Marco Minnemann.
You have just released Soar, your first album in five years. Soar features a veritable who's who of incredible musicians. How did you go about choosing the guests for this album?
MH: Because I'm a solo singer, I don't really think of the participating musicians as "guests," but they all come onboard with the feeling that they are all cooperating in the overall creation of the work. Focusing on the musicians I have met over the past 40 years, I choose musicians from the perspective of who is suitable for my current sense of musicality and who really fits the particular song. I've been recording in L.A. since 1987, and as a result I'm grateful to have had the support of so many wonderful musicians. Also, with the increasing number of options for recording online these days, I have been able to work with musicians without being limited to where they live, which has been a huge plus.
Soar was initially announced in 2021, when you and Derek Sherinian both posted about his recording session on Twitter. Since then, updates were pretty quiet until earlier this year, when the official release date was announced. Did you always intend for Soar to be your 40th anniversary album, or was the timing of the release a happy coincidence?
MH: Due to the COVID-19 pandemic, I couldn't go to the United States and record directly with the musicians in my usual way, so I changed my way of thinking about it. Because of that, the recording process for this album was far more time-consuming than usual. As a result, the release schedule was really delayed. Originally, I didn't intend to release it to commemorate my 40th anniversary. I don't feel like it was a happy accident, it's just the way it worked out.
Although your albums don't tend to be concept albums telling a specific story, they always seem to have a theme, inspired by what you are feeling or seeing in the world. In previous interviews, you have talked about the turmoil you've experienced with label shake-ups, difficult overseas tours, and personal losses you have experienced over the course of your career, including the tumultuous time that led up to your live hiatus (1993 to 2002). Some fans see Persona, Philosophia, and Blanche as a sort of "Dark Ages Trilogy," as the lyrics for all three albums were inspired by the turmoil of the time. Soar starts off incredibly aggressively (with "Tomorrow Never Dies," which is also the first single) and ends with the emotional and beautiful "Last Leaf." How would you describe the overarching theme of Soar…and what were your lyrical inspirations?
MH: I wanted a song that was really stimulating against the backdrop of this modern era. I wanted to give listeners that initial impact by opening the album with the most aggressive song I could. The first half of the album is like an attack and it comes on really strong. Then in the second half it eases, and the emotional ballads begin. I continue along those lines of album arrangement because after 40 years of making music, I still feel that my albums are, from a psychological point of view, a narrative to the dominant themes of my life and of society. It's psychotherapeutic if that makes sense. The way that the songs are produced and arranged draws this all out. When I look at my work objectively, in a sense, I think that the songs are a "release of my ego."
By the traditional definition of "studio album," Soar is your 24th album. The promotional materials for it, however, say it is your 27th album. From another interview, I understand that you count the Heart and Soul singles collection as an official album because it contained so many non-album tracks. Several other collections of yours have had brand new tracks, such as the Sincerely and Inclination series, so I'm curious which two other releases you include in your count?
MH: The two releases of the Sincerely series are included in my count. It was difficult to define how to count albums, and there was a time when it didn't feel right. It's because, as you said, most of my works, even if they are best-of albums, contain new songs that I made with the same spirit and concept as studio albums, which later became signature songs. Maybe because of that the label advertised the first Sincerely release as the 11th album.
So going with the flow, at least for the time being, I'm counting the Sincerely series together. We put it out to the members of the fan club so we all decided on it.
You have announced the dates for your upcoming Japanese tour. Over the past 20 years, you have released live videos for your 20th, 25th, 30th, and 35th anniversaries. Can we expect a DVD or Blu-ray release for your 40th anniversary as well?
MH: We always talk about filming. The tour is in October, but after that, a commemorative concert to wrap up the 40th anniversary has been suggested, but it would be a separate event from the tour. I don't think it will be in time for the actual anniversary year, but the most optimistic plan at the moment is to capture that special show for a DVD and Blu-ray.
Soar is getting an international release through Setsuzoku Records. This is very exciting news for your overseas fans. It is also a great opportunity to reach new fans with your music. To coincide with the international release, are there any other countries where fans might get to see you perform to celebrate your 40th anniversary?
MH: For the time being, we're not taking any specific approach to performing internationally. The Japanese music industry has a tendency to focus on domestic business but then have a high degree of enthusiasm for the young bands going overseas. The reality is that in my circle there's little talk of it. However, if the international fans want it and the momentum builds up, of course I want to think positively about it.
On previous tours, you have had special guests perform live with you on a song or two, such as Billy Sheehan and Akira Takasaki. Are there any special guests fans can expect to see on this 40th anniversary tour?
MH: No, I'm not thinking about that for the tour this fall. At the moment we are planning on a regular tour line-up.
Are there any musicians that you haven't worked with yet that you would like to have appear on future albums and/or tours?
MH: There may be fresh opportunities to work with other musicians in the future, but I'm not greedy about working with famous musicians. I still consider myself quite blessed enough and don't feel like there are specific musicians I have to get involved with.
In 2014, you performed with an orchestra (Mari Hamada Premium Symphonic Concert 2014 ~ROCK QUEEN x ORCHESTRA~). Is it possible we might see something like that again for the 40th anniversary?
MH: To be honest, during the period I'm commemorating the 40th anniversary, my schedule is already pretty full, so it's difficult to squeeze in something like that. But if I have time in the future, it's a project I'd like to make a priority. I love orchestration.
Speaking of performing live, you seem to be a natural performer that truly enjoys being on stage. Does it come naturally to you or have you ever had to deal with stage fright?
MH: Fear is always there. Since I was young, I've kept a heavy touring schedule, but even so it has still been difficult to maintain a high degree of physical and mental stamina on stage. I originally started my career as a recording artist rather than a live performing artist so standing on stage at a live performance is not really my "ordinary" state, but my "extraordinary" state. You need a strong will to do an extraordinary thing, I think. However, I realize that many fans really want me to keep performing and touring. I feel very happy and honored about that.
Although you debuted as a solo artist in 1983, your professional singing career actually began when you were a teenager, recording songs for various commercials. What kind of training did you have?
MH: I don't know why, but I was already good at singing when I was just a toddler. I don't remember any particularly strict vocal training but, with all the experience as a recording artist, I think I developed really strong professional ambitions and gradually improved my singing skills.
Related to vocal training, your voice sounds just as strong today as it did when you debuted with Lunatic Doll. How do you care for your voice, to keep it in such good shape?
MH: Of course, I am always careful not to hurt my voice, but I think I have been able to train my throat and the inner muscles to bring my voice right to the threshold just before it hurts.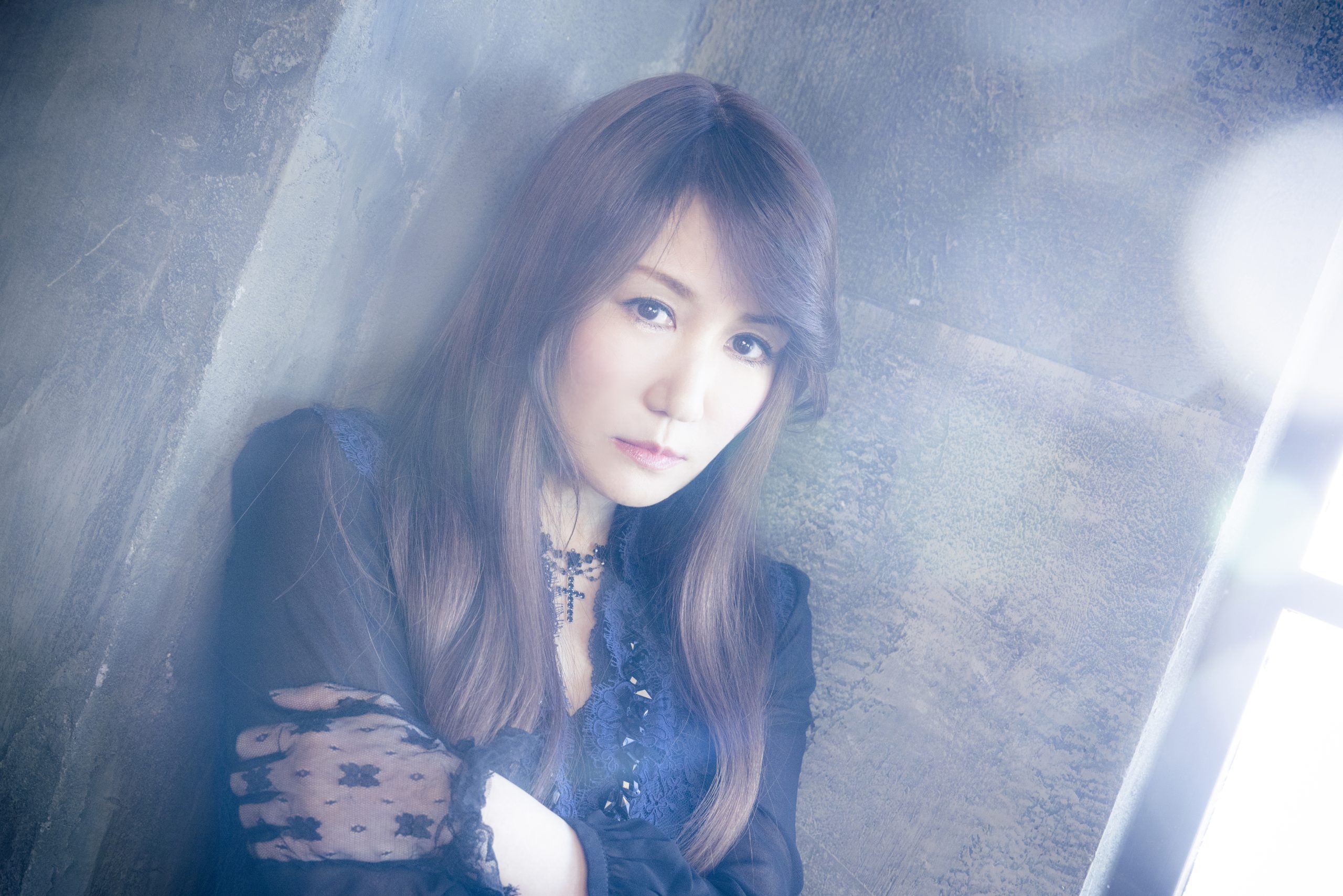 Your career has covered a lot of musical ground, from metal to hard rock to pop and back to metal, with each stylistic shift seeming very natural and unforced. As a result, your concerts always sound incredibly cohesive, even when performing material from the different musical eras. Can you tell us a bit about how you approached each musical shift?
MH: Thank you for your kind words. As a solo artist, I have always been the center of attention for my work, so my own musical sensibilities act as sort of the axis. I think there were also influences from the musicians who participated on the albums and co-writers I worked with in each era, but because the music came naturally from within me, and in accordance with the shifting social context of the time, it still sounds cohesive. It's music after all, so it's not impossible to achieve that cohesion.
Are there any particular influences that inspired you in your various musical tastes? Specific rock, metal, pop, or AOR artists?
MH: I don't have any role models, nor do I have any particular artists to whom I pay respect per se, but classical music, classic rock from the 70s and early 80s, and Japanese pop music from the 60s and 70s are my favorites. I think that is all at the core of what I do.
Related to the musical shifts you've made over the course of your career, you have called yourself a maverick and said that promoters have a hard time describing your music because you don't fit neatly into one category or another. How would you personally describe your overall sound, incorporating all aspects of your musical personality?
MH: I don't like categorizing music. I am a solo artist and a solo singer, so unlike working within the context of a band, I am able to try many things and select the musicians and co-writers I want to work with. I have done this now so many times that I think that this freedom reflects my true personality. The one constant is my voice though and then there is my rebellious spirit. I think that's all there is to it.
On a related note, how do you balance the tension between the business side of things and the artistic side of things?
MH: I don't think my way of working is necessarily a good example of a typical Japanese businessperson. Generally speaking, I think it is essential to strike that good balance between the business side of things and the artistic side of things in order to continue. I often clash with the "common sense" of Japanese people to keep that balance, so I actually don't think I'm good at it. However, I believe the ideal situation is for both the artist and the team of people around the artist to make the effort to understand each other, grow, and choose their actions according to the situation rather than think there is a one-size-fits-all method.
From a fan's perspective, it's easy to see only the successful musician celebrating 40 years as a solo artist, and not be aware of the turmoil you've experienced. How do feel your perspective has changed since your debut, both as an artist and as a person?
MH: In the entertainment industry, that turmoil can't be helped and I think there is an aspect that you can enjoy the music simpler when you are not aware of the turmoil. The Japanese entertainment business has a sense of stagnation that is unique and inherent to its character. I went through a lot of ups and downs in my career because I wanted to break through that stagnation to accomplish something. I don't know why, but I feel a sense of purpose, like I have been on a mission to break through it since the time I made my debut. So I have felt it from when I was very young. I think going through all of that made me stronger.
With the knowledge and experience you've gained through it all, if you could send a message to your pre-debut self, what would you tell her?
MH: That's difficult. As an artist, I would like to say, "just keep going," but as a person, I don't think it was an easy road. Even if we were able to follow another path early on in life, we don't know at this point which path would have been better. In the future, I would definitely like to say that this path was the right one and has been the best life I could have lived.
I would like to ask about your songwriting process. You have said that you play some guitar, but do not consider yourself to have mastered anything. Even so, you have been the sole composer for many of your songs, starting with "Misty Lady" and "Fly on Wings" (from Misty Lady) and most recently "Last Leaf" (from Soar). With that in mind, what is your composition process like, from demo to completion?
MH: I can create the melody and the chords and rhythms that form the framework for the song in my head without having an instrument handy. It was, and still is, just a matter of making the music in your mind come to life in some way. When it comes to songwriting, you don't have to play the instrument skillfully, you can just play the instrument to get the chord progression and phrases out into the world, and then use DAW and software sound sources to shape it. It has become an easier process over the years. The musicians with instrumental performance skills will then brush it up and bring the idea to fruition as a production.
Earlier, I referred to the Inclination series. So far, there have been three entries, one for each of your first three decades in music. Can we expect an Inclination IV, with more new and/or re-recorded songs from this past decade?
MH: Yes. We are planning to produce Inclination IV. Right now, the biggest issue is when to set the time for production.
Similarly, can fans expect a third entry in the Sincerely series in the near future?
MH: If I have time, yes, I would definitely like to create a third entry.
Some of the readers on our website are "gear heads." Is there any special equipment that you use, both in the studio and on stage, to get the sounds you want? Mics, recording equipment, etc.
MH: I am very particular about the recording equipment I use. For vocal dubbing, for example, I use vintage mic preamps and compressors. The recording format is 96khz 32bit. The recording engineers I work with are top notch and I continue to work with those who match my tastes. On stage, I have worked with the same trusted PA engineer for a longtime, so I leave it him.
Thank you so much for your time. We will definitely look forward to what's coming next and wish you all the best on the upcoming tour and international release. Is there anything in particular that you would like to say to your overseas fans?
Thank you for all of your continued support. In addition to the recent digital release, with this opportunity to release the CD from Setsuzoku Records, we are now in an era where my albums can be easily delivered to overseas listeners. It's a pleasure. I hope that we will be able to exchange hearts across borders more than ever before.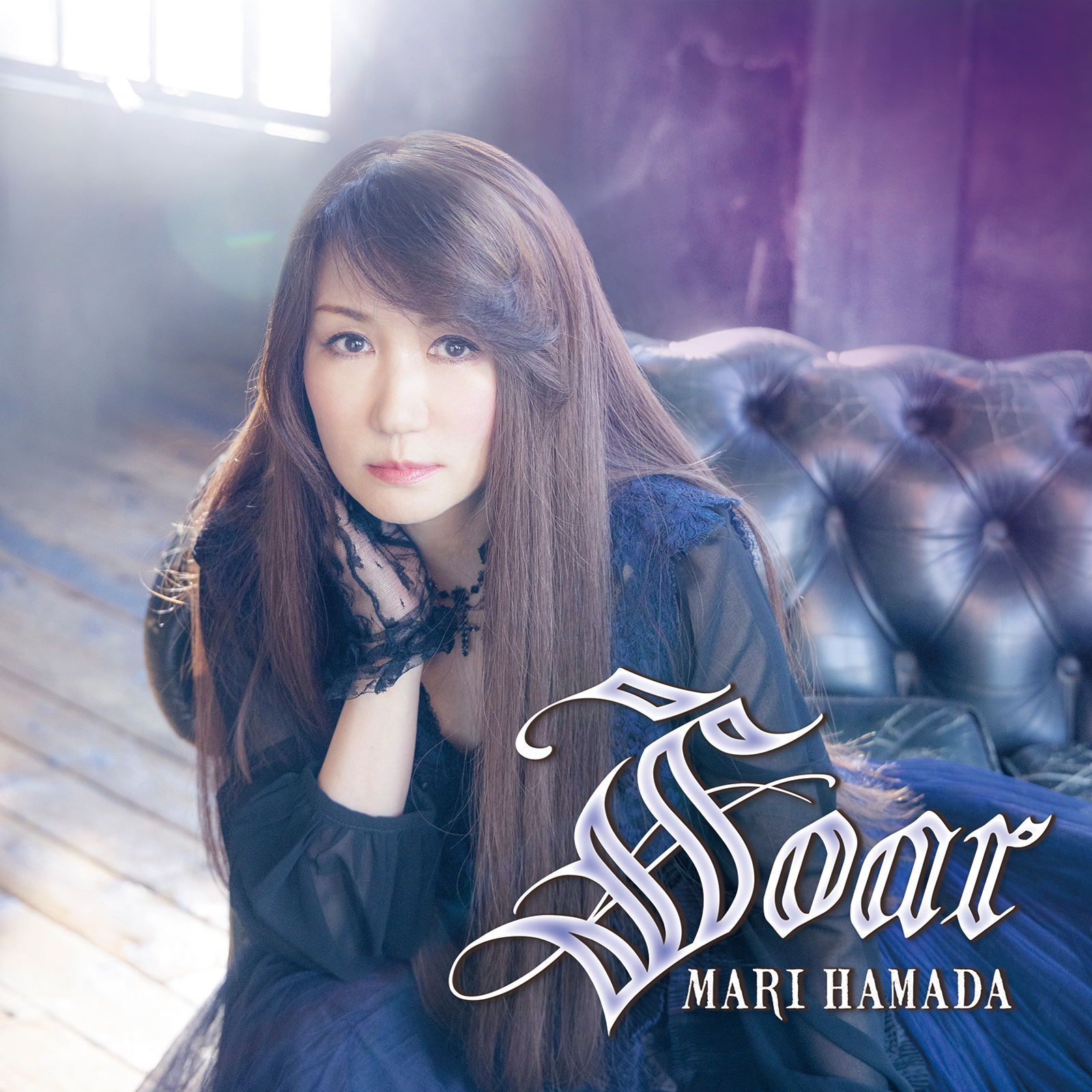 Mari Hamada
Website: https://www.mari-hamada.com/
Twitter: https://twitter.com/marihd_official
Facebook: https://www.facebook.com/people/Mari-Hamada/100090720251097/
YouTube: https://www.youtube.com/@mari_hamada
Setsuzoku Records
Website: https://www.setsuzokurecords.com/
Twitter: https://twitter.com/SetsuzokuR
Facebook: https://www.facebook.com/SetsuzokuRecords/
Web shop: https://www.orionlive.co.uk/setsushops
Victor Entertainment
Artist page: https://www.jvcmusic.co.jp/-/Artist/A000243.html
© Copyright 2023 UniJolt