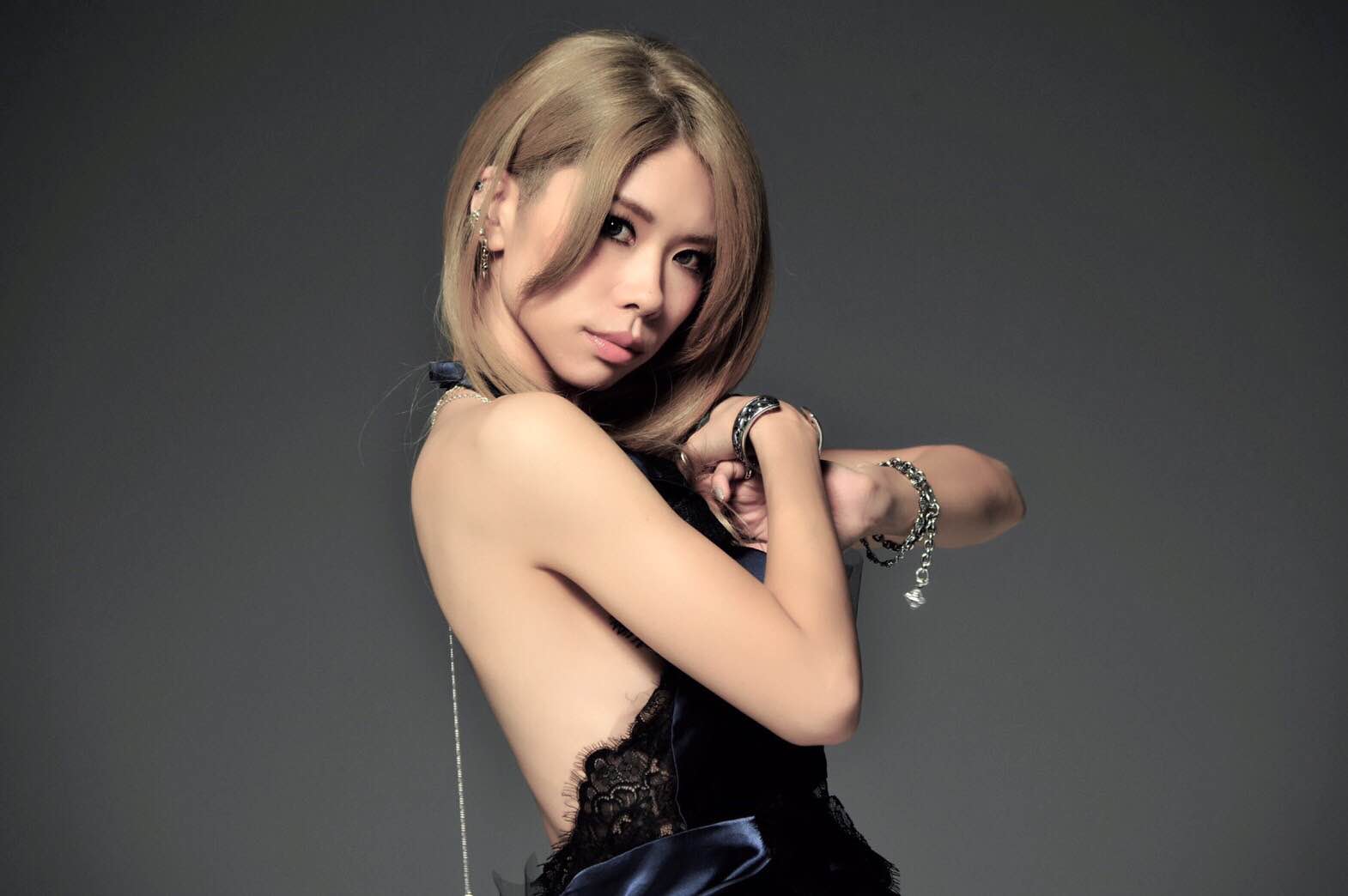 Kisida Kyodan's Ichigo
Interview by Todd Nelson
July 20, 2017
Ichigo is the vocalist and one of the lyricists for the band Kisida Kyodan & The Akebosi Rockets. The band started out as a doujin band creating original songs as well as material associated with the Touhou Project. As a doujin band they have quite a large following. In recent years the band has also written and performed songs for anime such as GATE and Strike The Blood. The band is currently signed to Warner and releases anime songs and original material on that label, but they also are in a unique situation where they are still able to release other material independently as a doujin band.
In the spring the band released a new album, LIVE YOUR LIFE, which contains songs from recent anime openings such as GATE, Alderamin, and Strike the blood, but also some new songs as well. Can you tell us more about the new songs? Do they have a central theme?
Ichigo: The central theme of this album is how to survive this world, and it's not like the word "survive" meaning to save the entire world — just your piece of it. This world is very suffocating and hard to live in for anyone. The theme is how to save your own space, for yourself and for someone you like or love, how can you live your life as you are, how to live your life not changing who you are, and how to live through it.
The title of the album is LIVE YOUR LIFE and there is a song on the album called "LIVE MY LIFE". Can you explain your intentions for this difference between using YOUR and MY?
Ichigo: This song started out as "LIVE YOUR LIFE" when I began writing the lyrics. My intention was to share this song with my fans to push and encourage them to move forward and be positive, but when the lyrics were nearing completion, I realized that this same message — the same feeling and power — is something that I'm getting from my fans. I realized that this song was like a song for me, too. I started having feelings of "Don't give up" and "Don't give up on us", so I changed the song title to "LIVE MY LIFE" because of how I was feeling. The album is something we wanted to give out to our fans, for each fan to live their life through it, so we gave the album the title LIVE YOUR LIFE.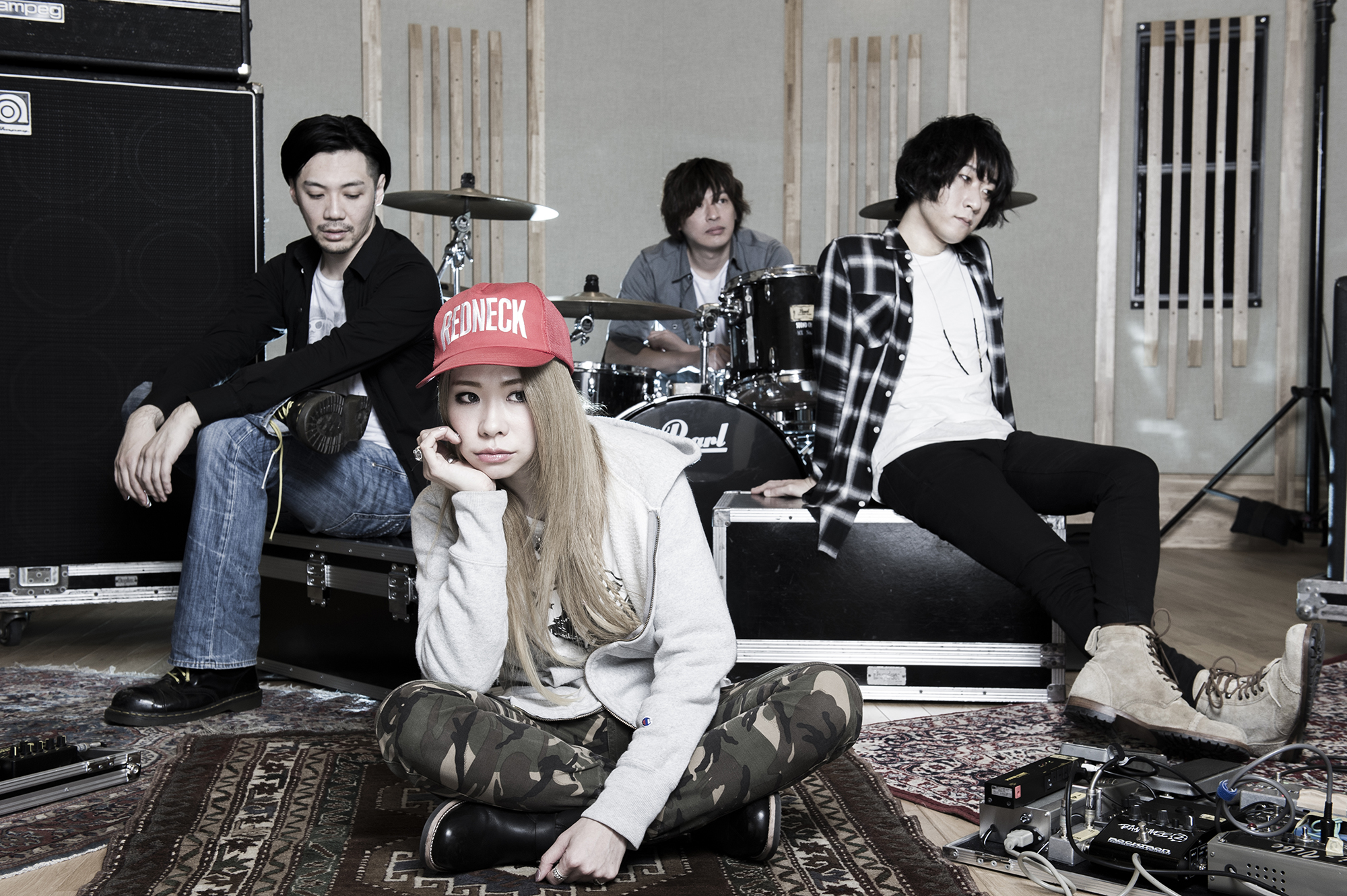 If I understand correctly, is it primarily Kisida who composes the band's music, while both you and Kisida write the lyrics?
Ichigo: Kisida composes the music. He writes the lyrics for some songs, while I write lyrics for others, but we don't write the lyrics together for any of the songs. For songs which Kisida writes the lyrics, I may change the wording slightly to make the song easier to sing, but nothing that changes the song's theme or story.
When creating a song for an anime, what is the band's songwriting process? Do you read the manga prior to composing for inspiration?
Ichigo: The majority of the anime songs are written and composed by Kisida, but I read the manga to grasp the whole theme, feelings, and style of the manga. This is how I'm able translate the world of the anime which Kisida has shaped within the song. For instance, the first GATE song that we did was very cheerful, illustrating the two different worlds collaborating with each other, so I wanted to sound beautiful, bright, and poppy when I sang. The story in GATE progresses towards battle, so for the second song I wanted to sound harder and sing in a lower tone, showing a strong will that would match the image of the battle.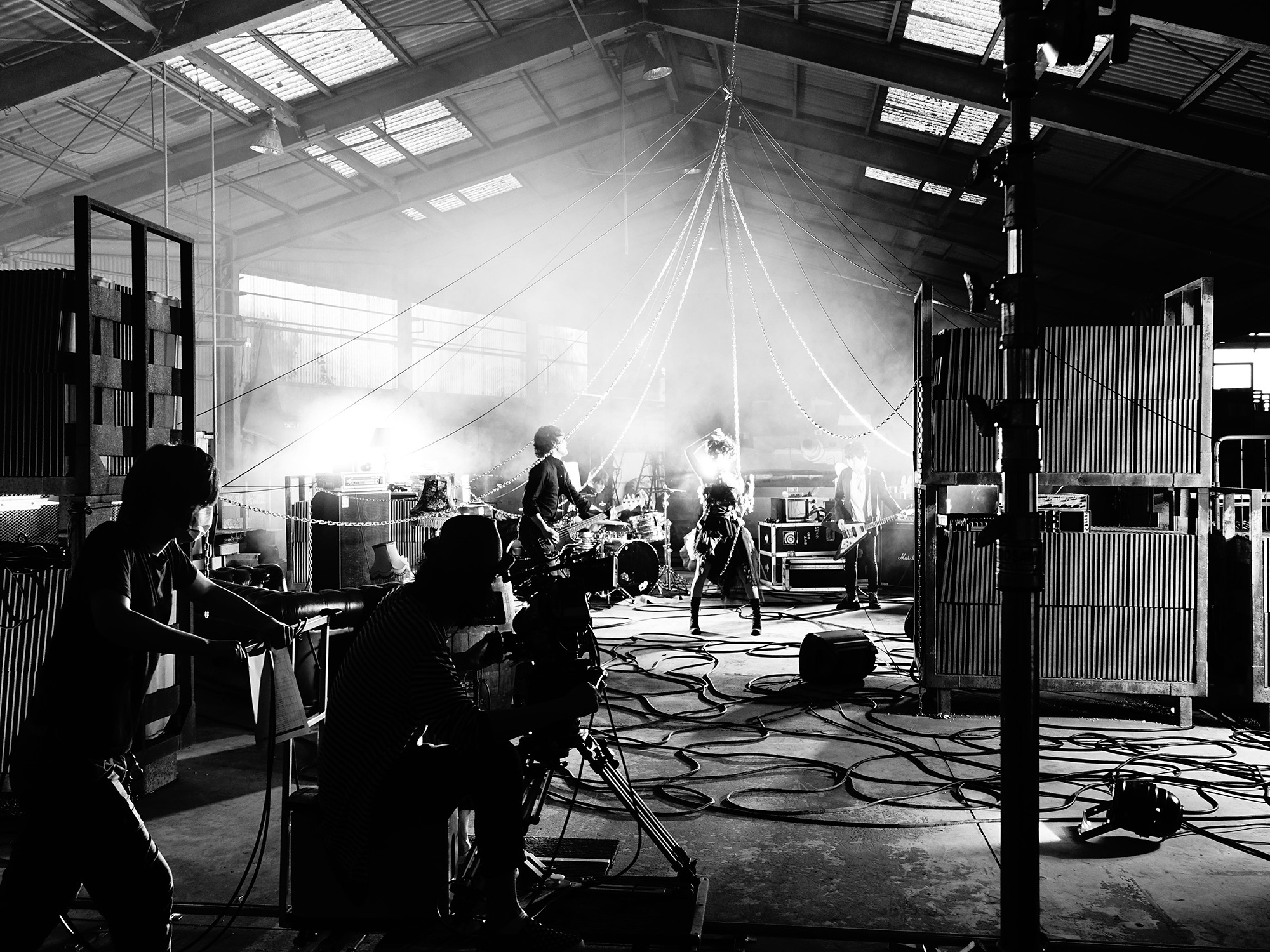 When I think of your music, things that come to mind are light verses, heavy chorus lines, and a very fast pace. One of the band's signature sounds though is all of the innovative guitar work that Hayapi performs on the songs. It seems like every song he has some new sound or technique on display. Is this something he incorporates after Kisida writes the music?
Ichigo: It depends on which songs. For example, on "TENKYOU NO ALDERAMIN", Hayapi uses a vox module. He bought the modulator before the recording and he really wanted to use it. He told us that all the songs that featured a vox really sell, so that is how he convinced the rest of us to use the vox on the song (laughing). So basically Kisida writes the songs and whatever is in trend for Hayapi, all the techniques, gears, etc., Hayapi wants to use or demonstrate in the songs. For example with "Highschool of the Dead", Hayapi used a bottleneck to get the high pitched 'whir whir' sound and that was nothing that Kisida could have imagined that Hayapi would come up with.
I know that he used a power drill at the end of "Strike the Blood".
Ichigo: Yes, that was another thing Hayapi did without Kisida knowing about it! (laughs)
What did Hayapi use for the sound at the end "PP" on the POPSENSE live DVD?
Ichigo: He combined a toy gun that makes a 'pew pew' noise with the guitar. That was early on in the tour.
Most fans overseas are only familiar with your anime music starting with the opening for 2010's "Highschool of the Dead", but the band has actually been around longer than that. I understand this year is the band's 10th anniversary and with that you just independently released ANCIENT FLOWER. Can you tell us more about this release?
Ichigo: So with ANCIENT FLOWER we didn't try to do something new, it is more of what we have been through for those 10 years, and this album features arrangements from those 10 years which we wanted to express.
When you played at Yaon last summer you mentioned that you would like to perform at Budokan. While it wasn't a one man live, I understand that you did play at Budokan as part of an anisong event. Was that the first time the band performed at Budokan? What did it mean to the band performing there?
Ichigo: Yes, it turns out that we did play at Budokan, with mixed feelings. It was our first time performing at that venue. It was a very good experience for us playing there since we do want to play there on our own one day. So by performing at the anime event I experienced what it was like being on the Budokan stage. Now I know what performing there is like and what to expect and how I need to train. We were lucky to be able to play there. We were able to play one of our doujin songs, "Hoshizora Logic", at the festival which was also an honor. I told the anime fans there that we want to play a one man live at Budokan one day, and at that time we want to play this song again, and that we want them to come to our own show when it happens. I felt that the fan's response to my message was very positive and it made me very happy. It was a special moment.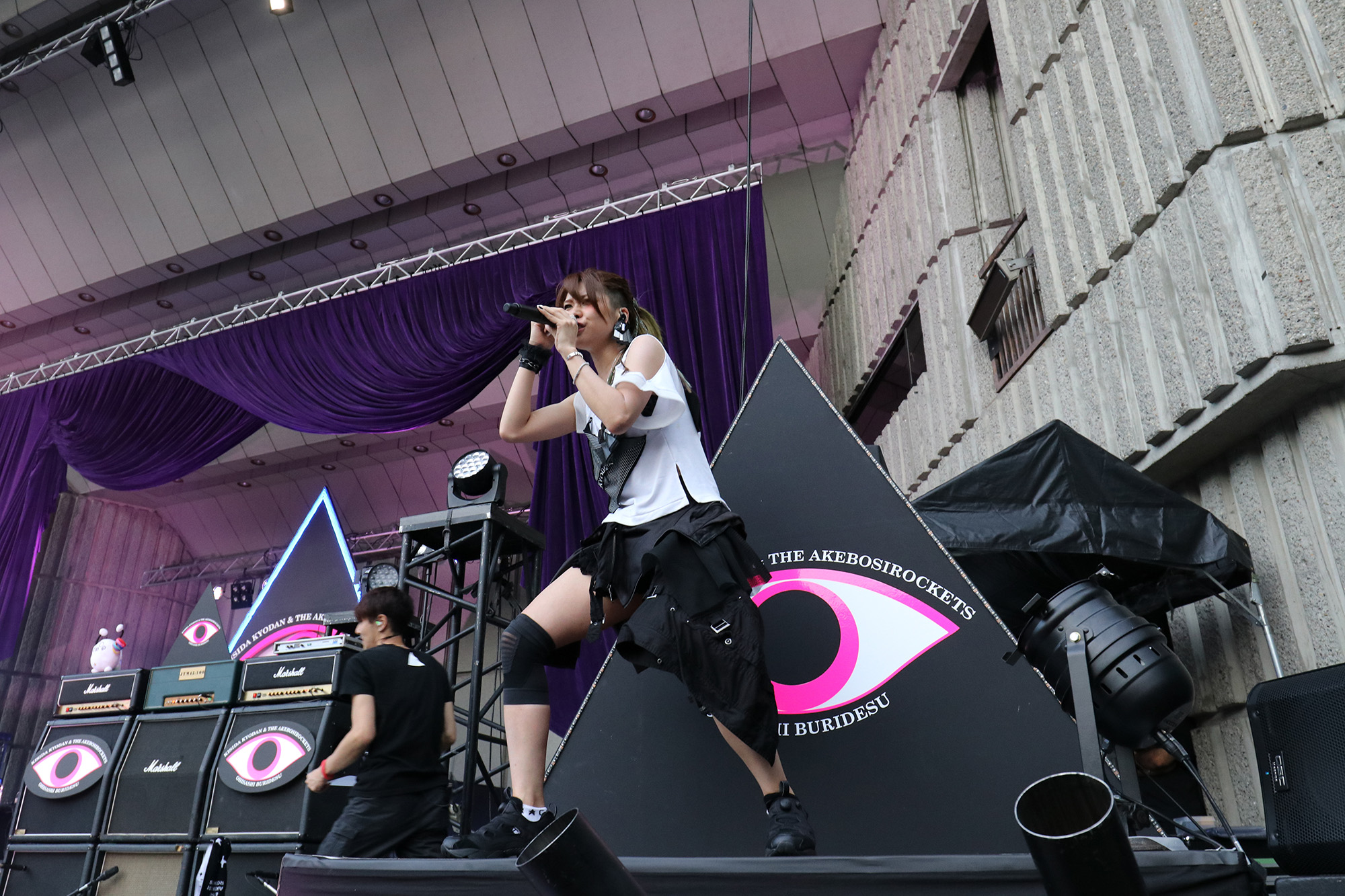 In many of your songs your vocals are very powerful and the lyrics are dense and very fast, with no time to take a breath. The chorus for "Hack & Slash" is an example. How difficult is it to perform songs like this live, and is there any special training you do to accomplish this?
Ichigo: Muscle training. (laughs) I'm thirty-five now, but I feel I can move around and sing better than ever. My training gives me confidence. It seems that Kisida's songs get faster and faster every year and that's become very challenging, but that's what I have to keep up with.
To support LIVE YOUR LIFE you're starting a tour in late July culminating with back to back shows at Tsutaya O-East. Can you tell us more about the tour and what you're doing to prepare?
Ichigo: The tour will be called "LIVE OUR LIFE". For the back to back shows at O-East, the first day we'll be performing all doujin and Touhou Project arranged songs. The second day will feature songs from LIVE YOUR LIFE as well as the other songs that we've published under Warner. The reason that we've done it this way is because the songs that there are so many songs that we want to play and the fans want to hear, it won't all fit in one set. So if we do two separate sets, we can play 40 different songs in two days. It marks our 11th year now so we wanted to do something special as a present for our fans where they could enjoy both our older doujin songs as well as our anime songs and newer works. We started out playing our doujin and Touhou arranged songs so we want to continue playing those, but we want to play our anime-related songs as well since that's how many fans discovered Kisida Kyodan.
Does the band have any ambitions to play overseas in the future?
Ichigo: Yes! We're going to Hong Kong for a show. We've been to Taiwan for some events with other bands, but Hong Kong will be our first time doing our own show. In August we'll be going to Jakarta for an anime festival.
What are Kisida Kyodan's plans after the tour this summer?
Ichigo: We'll still be doing a lot of touring this year. We have many show dates coming up that haven't been announced yet.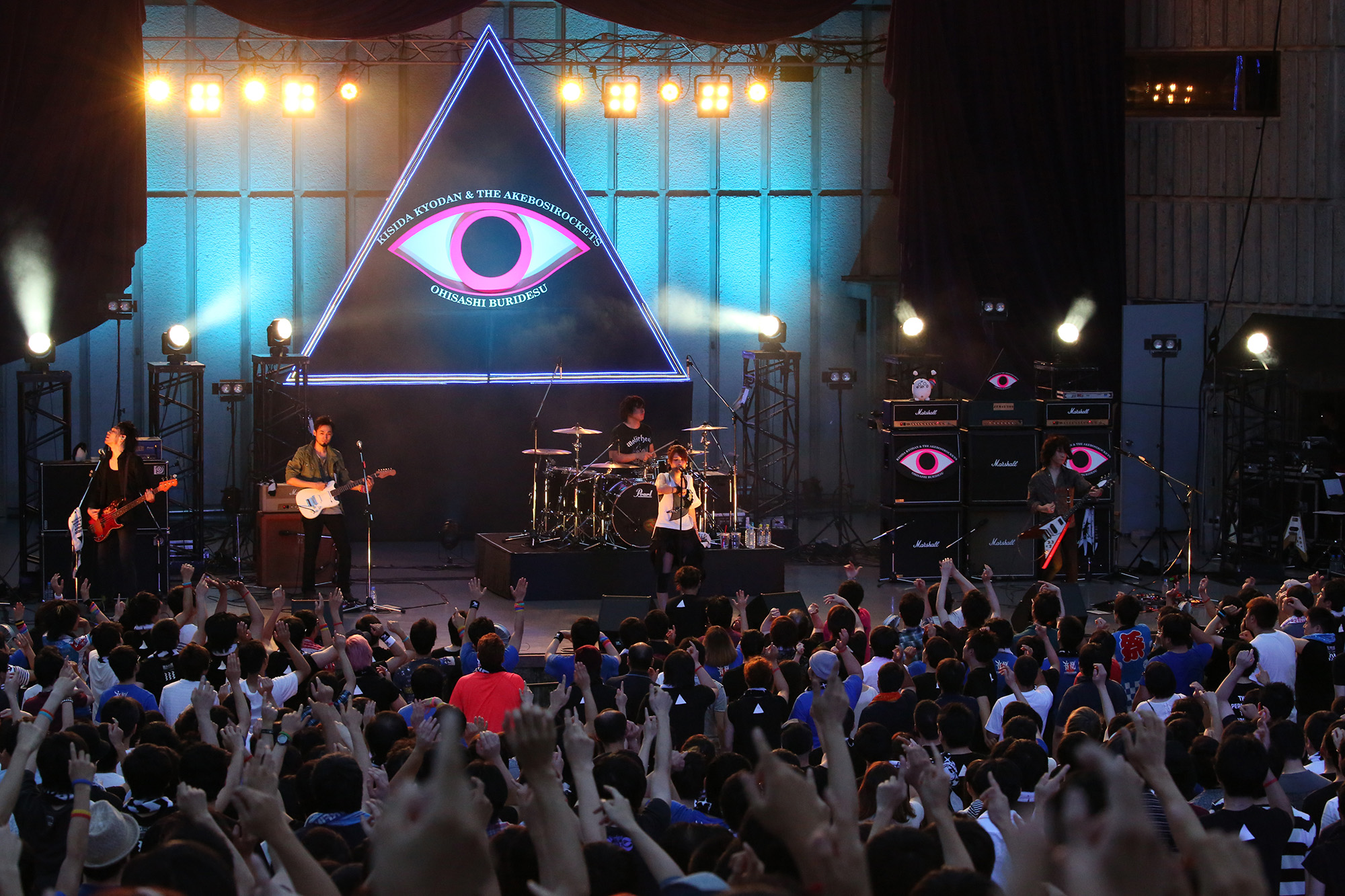 Your stage name 'Ichigo' — I heard that you selected that because you're a fan of BLEACH, is that true?
Ichigo: (Laughs) Yes.
I also know that you also have a love for fashion and that you released a photo book from a trip you made to Hong Kong. Is this something you would think of doing again for other trips in the future?
Ichigo: That was very very hard. I have done two of them. The one in Hong Kong was actually produced by a band called butaotome, so if they want to do something again maybe it will happen. The other photo book that I did which featured all my stage dresses from my shows turned out to be really expensive, I told my fans "I will die if you don't buy" (laughs), but people did buy.
Outside of Kisida Kyodan, I understand you're collaborating with Kayoko on a release called Onsen Project. How did this project come about?
Ichigo: Kayoko, Kanon Wakeshima, and myself, the three of us are good friends, and those two are among my favorite artists.
Kanon was involved too? I didn't realize that.
Ichigo: Kanon drew the artwork for the CD jacket. She wasn't able to join us for recording due to scheduling, but in the future we hope Kanon can join by playing the cello or sing a bit. How this project came about… I knew that Kayoko has a great sense for arranging acoustics, so I wanted her to work on the Touhou Project arrangements, and I wanted to sing on it. We wanted Kanon to join as well, but scheduling didn't allow for that so we asked her if she could do the artwork for the CD cover. Even Kanon being able to draw the artwork is a treat for all the fans.
For this album I wanted to try to do something that I would never be able to do with Kisida Kyodan, the lyrics and way I'm singing are more feminine. Some songs are lullabies, which would never happen on a Kisida Kyodan album. This album give me a chance to show my feminine side.
You've also released some albums under the name CrazyBerry. Can you tell us more about that project?
Ichigo: This project was not driven by myself but by a good friend who wanted me to do some things that I had never done with Kisida Kyodan. So in the albums there are more Japanese-style songs, some gentle songs, or very cute songs — again, songs that would never happen in Kisida Kyodan. It was sort of like I was a guest artist and my friend was the producer. He wanted to create Ichigo, but not Ichigo as Kisida Kyodan. All the way through making this, I was saying "Am I really going to sing this?" and "Isn't this too cute?", but it was really fun for me and it refreshed me.
Was OSUSHI PROJECT something similar?
Ichigo: Whoa, your questions remind me of how busy I am! The OSUSHI PROJECT is similar to the Onsen Project although the members are different. The members on this project were Luschka and neko. I knew they were very talented in the way they sing, play instruments, and make arrangements, so I wanted to do something with them. It was fun collaborating with them.
All I can do is sing. If I find talented people, I want to be able to collaborate with them, and then I can do whatever songs aren't suited for Kisida Kyodan, like cute songs, for example. I love singing, and I want to be able try out so many different formulas of singing with different projects. This way I'm able to be flexible in choosing people to work with and I'm able to enjoy doing it.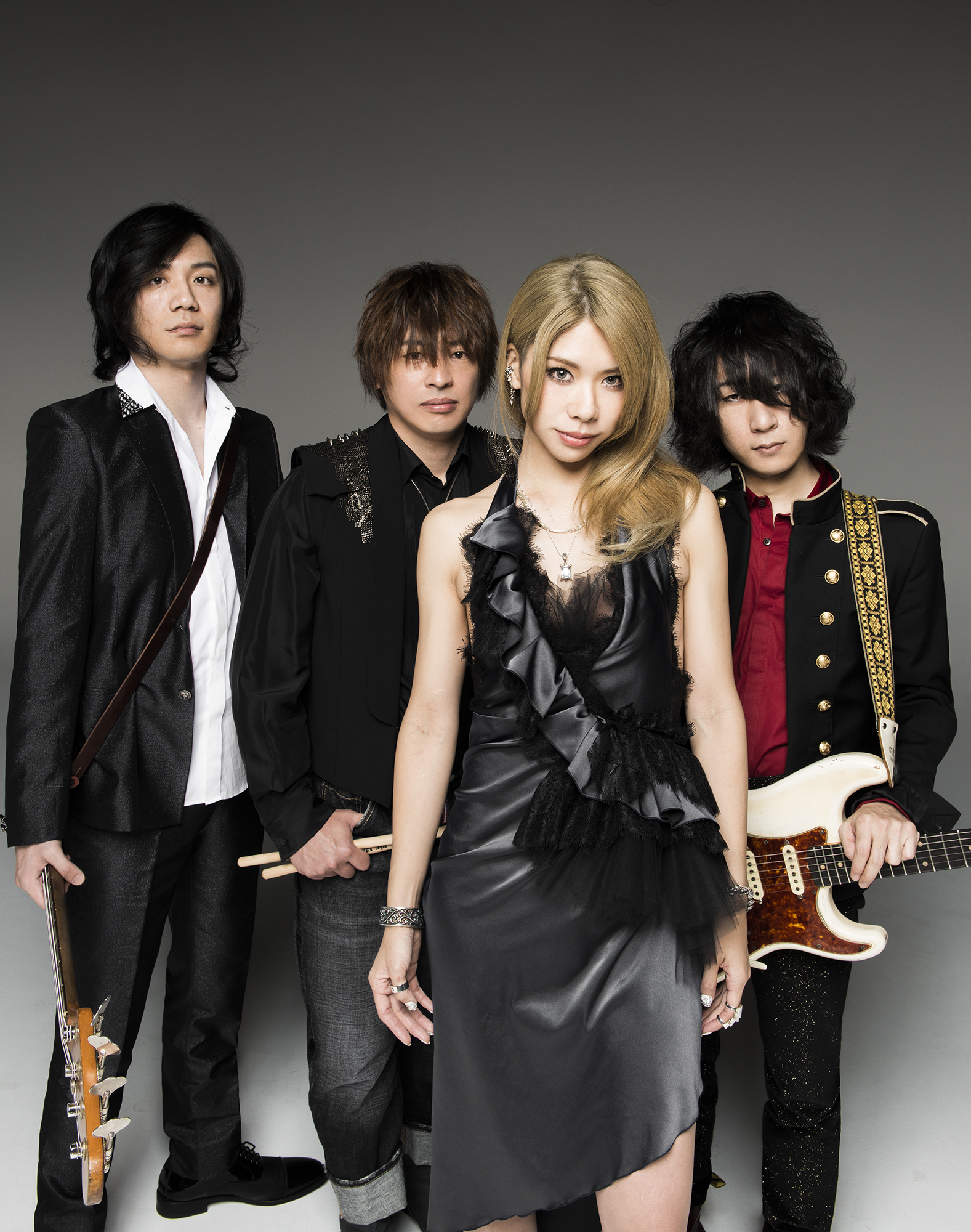 Kisida Kyodan and the Akebosi Rockets Warner website: http://whv-amusic.com/kisidakyoudan/
Kisida Kyodan and the Akebosi Rockets website: http://kisidakyoudan.com/
© Copyright 2017 JRock247
Todd Nelson is an editor and contributor to UniJolt. The article was originally published by JRock247.