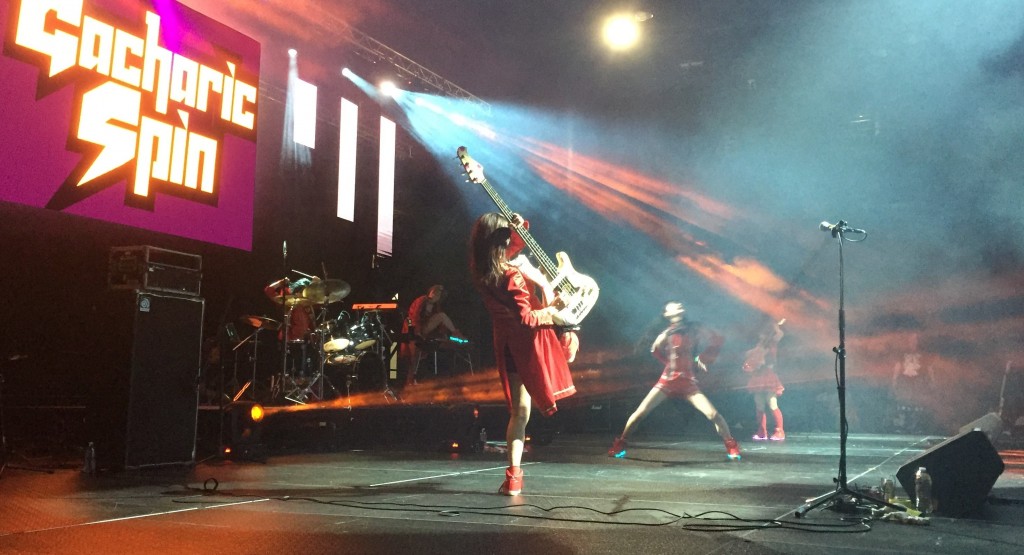 Gacharic Spin
Live Report
George R. Brown Convention Center, April 8, 2017
Gacharic Spin returned to the United States as the headlining music act for Anime Matsuri 2017. It had been nearly 2 years since their last appearance in the states, which was at J-POP Summit 2015 in San Francisco. Their Houston appearance was a bit of a homecoming for them since their very fist U.S. appearance was at Anime Matsuri in 2011. The band and the convention have both grown quite a bit in success and popularity during that time. Many of the attendees at the concert were "gachaman" and "gachapinko" from various parts of the United States (and also Japan), who made the trip to Houston just to see Gacharic Spin perform.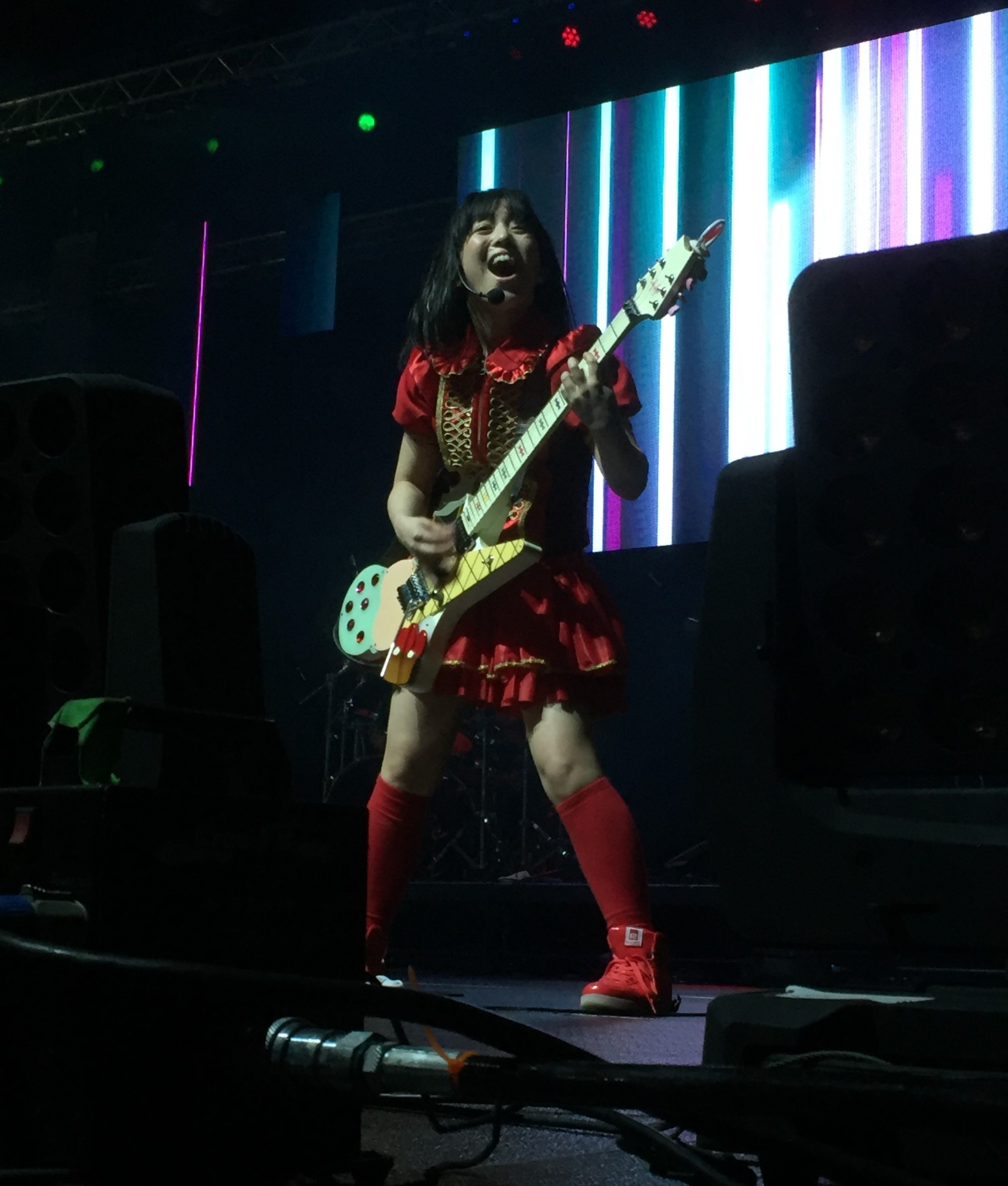 Gacharic Spin performed an 11-song set featuring an even balance of material from their 7-year career. Despite the absence of Nenne (Performer number 3) due to a medical issue, Gacharic Spin put on a high-energy show that thrilled the attendees from start to finish. In addition to acting as MC for the evening, Oreo Reona filled in for Nenne, stepping away from behind the keyboard more than usual to assist Mai in pumping up the crowd. The band wore their red costumes from Kakujitsu Hendo -KAKUHEN-.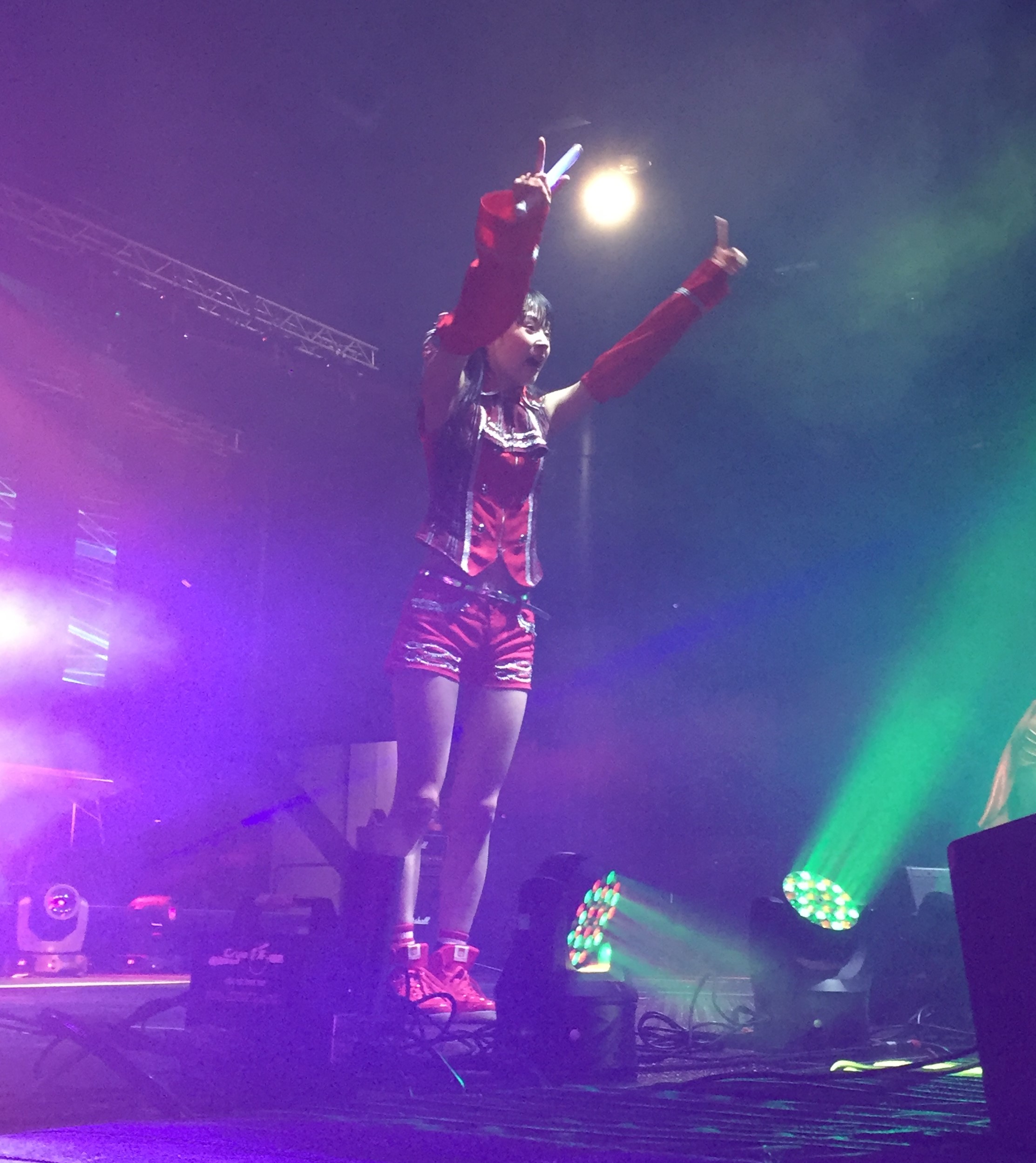 Gacharic Spin's live shows are known not only for exceptional music performances, but also for their stage theatrics, and the Houston show delivered on both counts. The show opened with "MORE POWER", featuring KOGA's vintage bass solo and flip. Other highlights included Mai's hair twirling during "Sekira Liar", Oreo and Mai donning wrestling masks in "Jyoushiki Destroyer", and the whole band breaking out their LED gloves for "JUICY BEATS". "Ben-Jan-Dan" probably received the biggest reaction of the night — during one of the song's gags one lucky fan pulled an elastic band and released it, hitting Oreo in the face. Oreo then proceeded to reveal that she had been wearing a wig, ripping it off and waving it in the air, while dancing in a frenzy.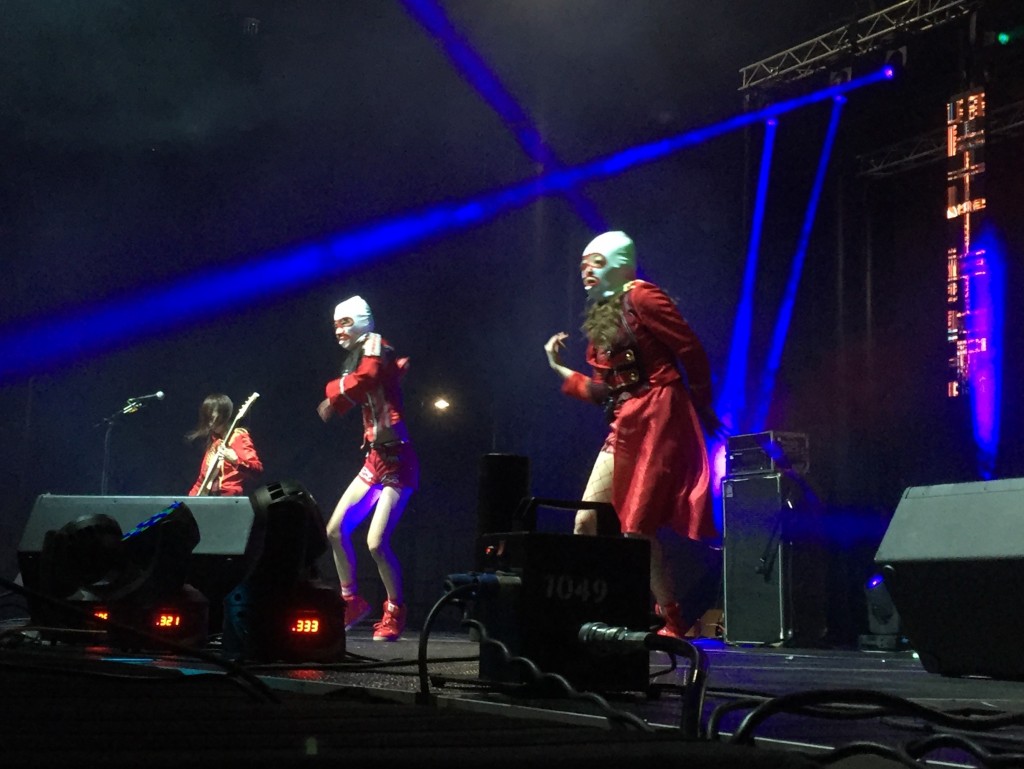 The band closed their set with their first single, "Lock On!!", the fan-inspired "Go! Raiba", and "Never Say Never" for the encore. During the encore several fans waved orange glow sticks to show their support and send their well wishes to Nenne. It was a very nice gesture that a fan had coordinated prior to the event.
It's worth mentioning how much Gacharic Spin wants to please their fans. The day before their live show, at their Q&A event, the band asked the attendees which of their songs they liked. "Never Say Never" was mentioned the most. There is no doubt in my mind that this is why that song was the encore. Well done GS! We hope you come back to the U.S. real soon.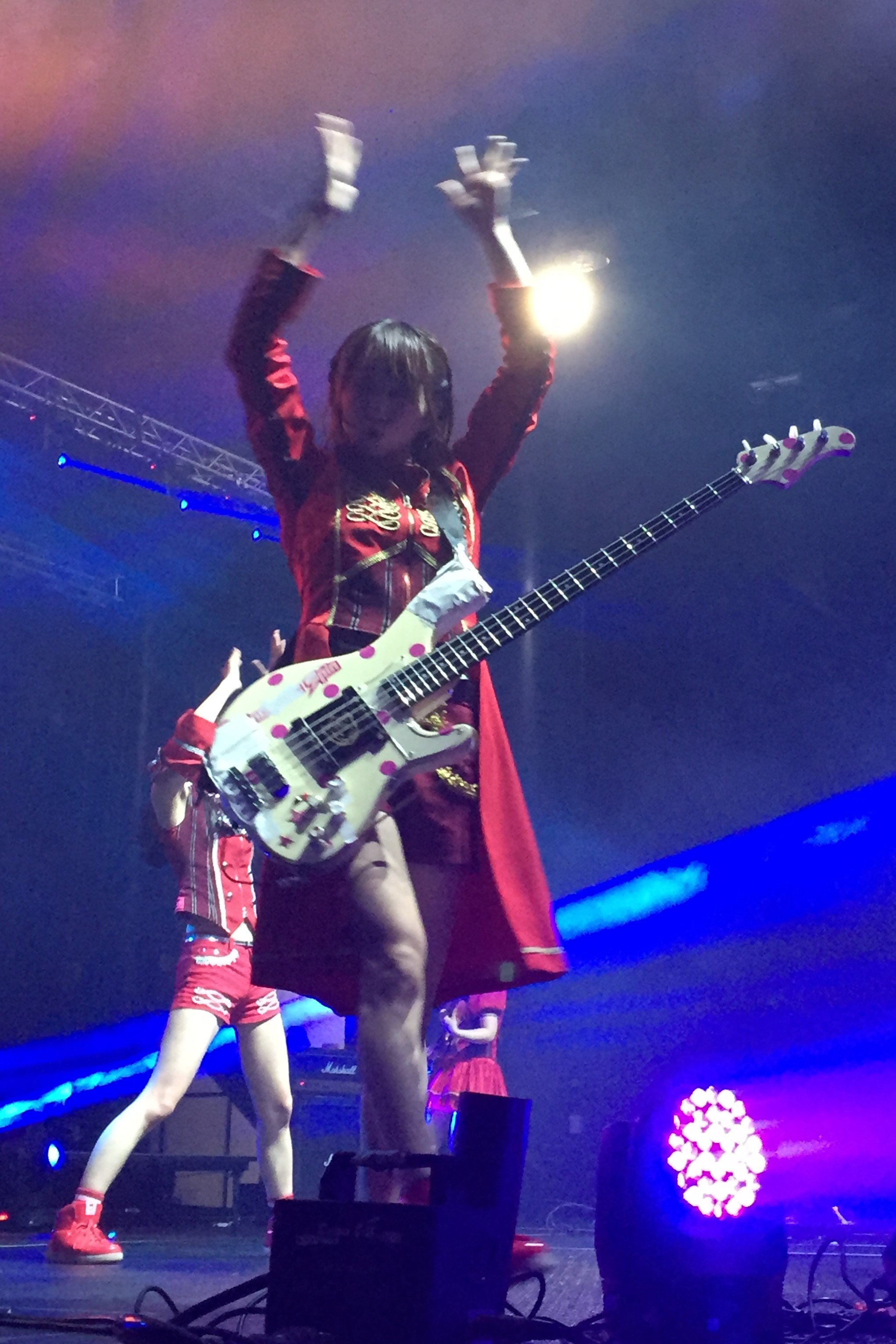 Anime Matsuri
George R. Brown Convention Center – April 8, 2017
Set List
Gacharic Spin
1. More Power
2. Sekira Liar
3. Dangan Beat
4. Don't Let Me Down
5. Jyoushiki Destroyer
6. JUICY BEATS
7. Ben-Jan-Dan
8. Shaki Shaki Shite!!
8. Lock On!!
10. Go! Raiba
Encore
11. Never Say Never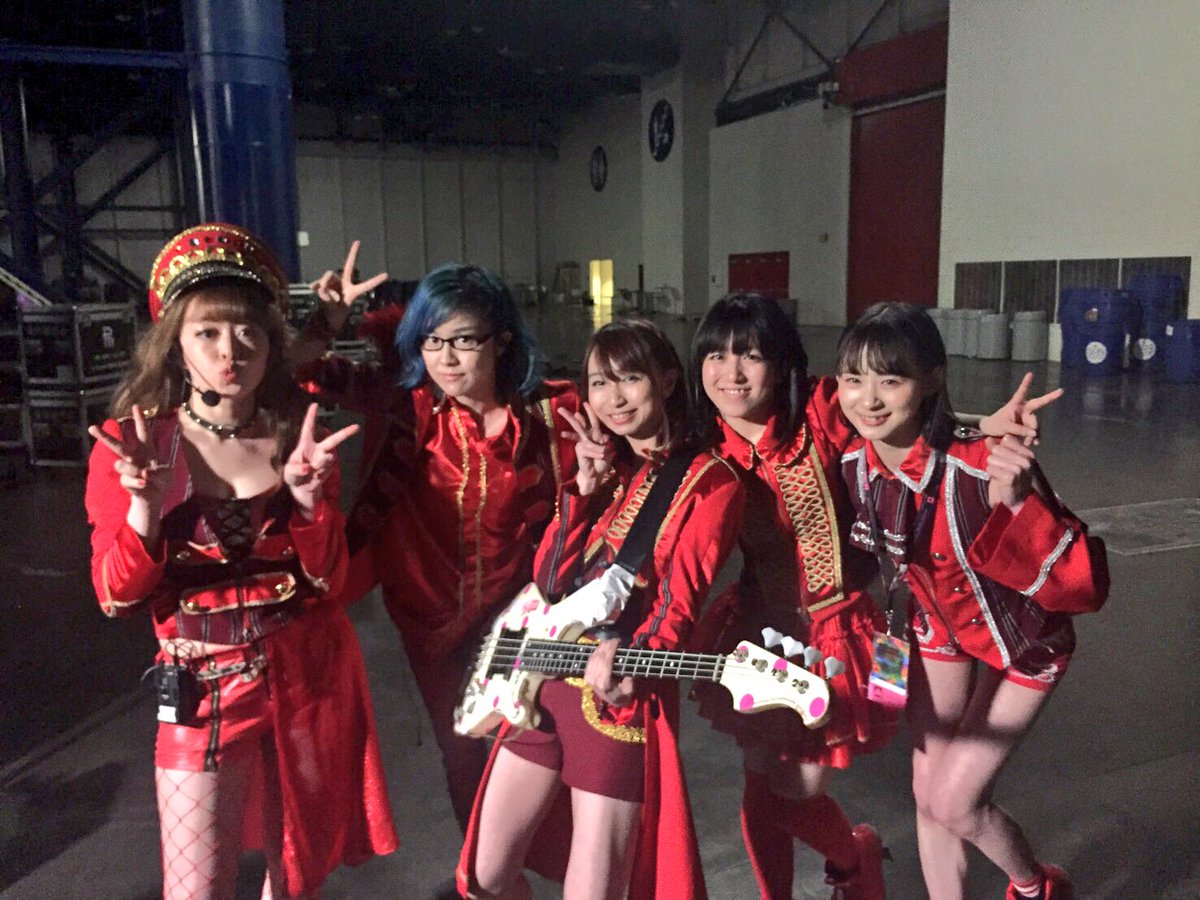 Gacharic Spin website: http://www.gacharicspin.com/
Gacharic Spin Twitter: https://twitter.com/gachapin_info
© Copyright 2017 JRock247
Todd Nelson is an editor and contributor to UniJolt. The article was originally published by JRock247.