BAND-MAID
House Of Blues (Dallas, Texas) – September 28, 2019
Live Report by Todd Nelson
Photos by Cap Hayes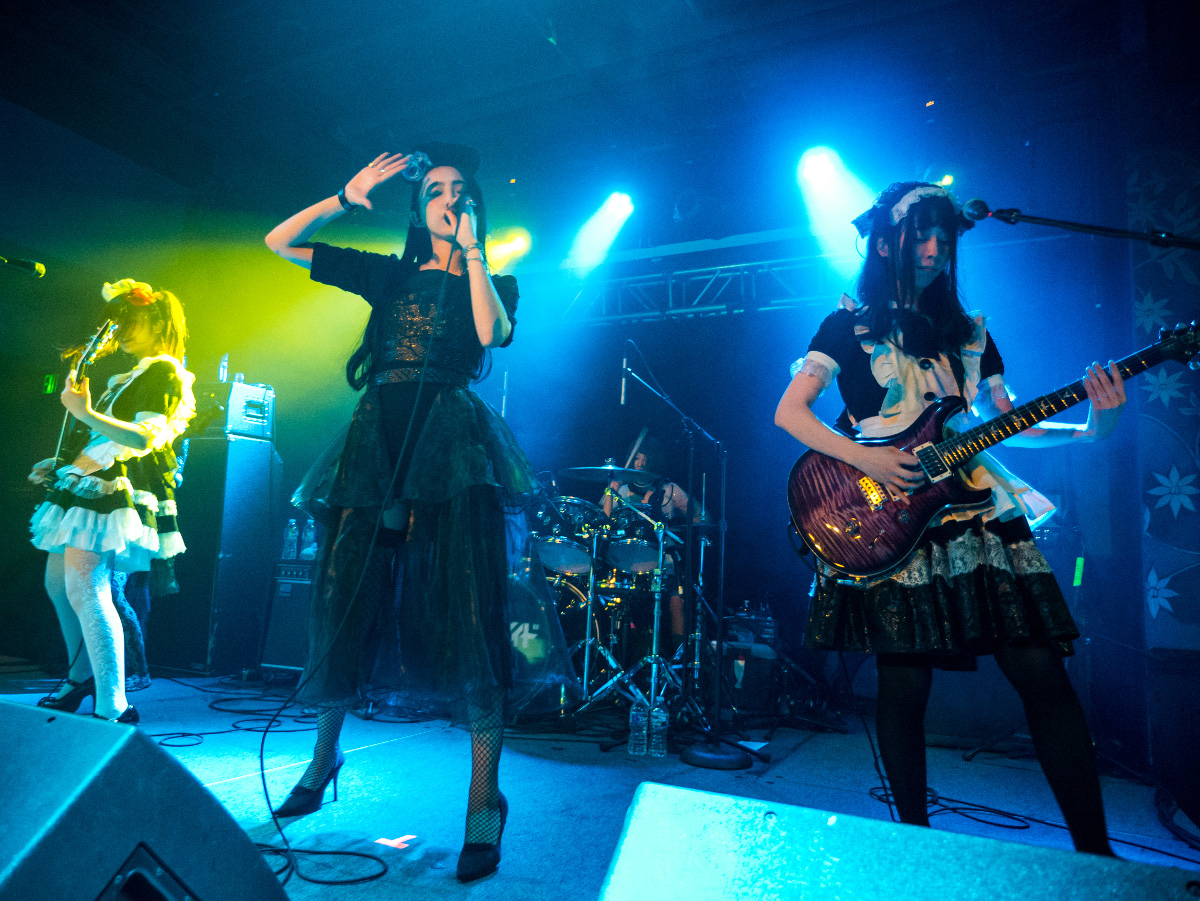 BAND-MAID offered their service in the Lone Star State for the first time on Saturday, September 28th. The highly-anticipated event, which took place in the intimate Cambridge Room at The House Of Blues in Dallas, sold out the first day tickets were available back in May. Masters and Princesses at the event were treated to two hours of nonstop, in-your-face rock.
The band set the tone for the evening as they kicked things off with the blistering "Real Existence", a track which fully features each member's musical talents. The sound mix at the venue was very good, each instrument could be heard clearly and with power, and at the same time they did not drown out Saiki's smooth, strong vocals. The band served up six scorching songs in total before their first MC break, including MV hits "DOMINATION" and "Don't You Tell Me".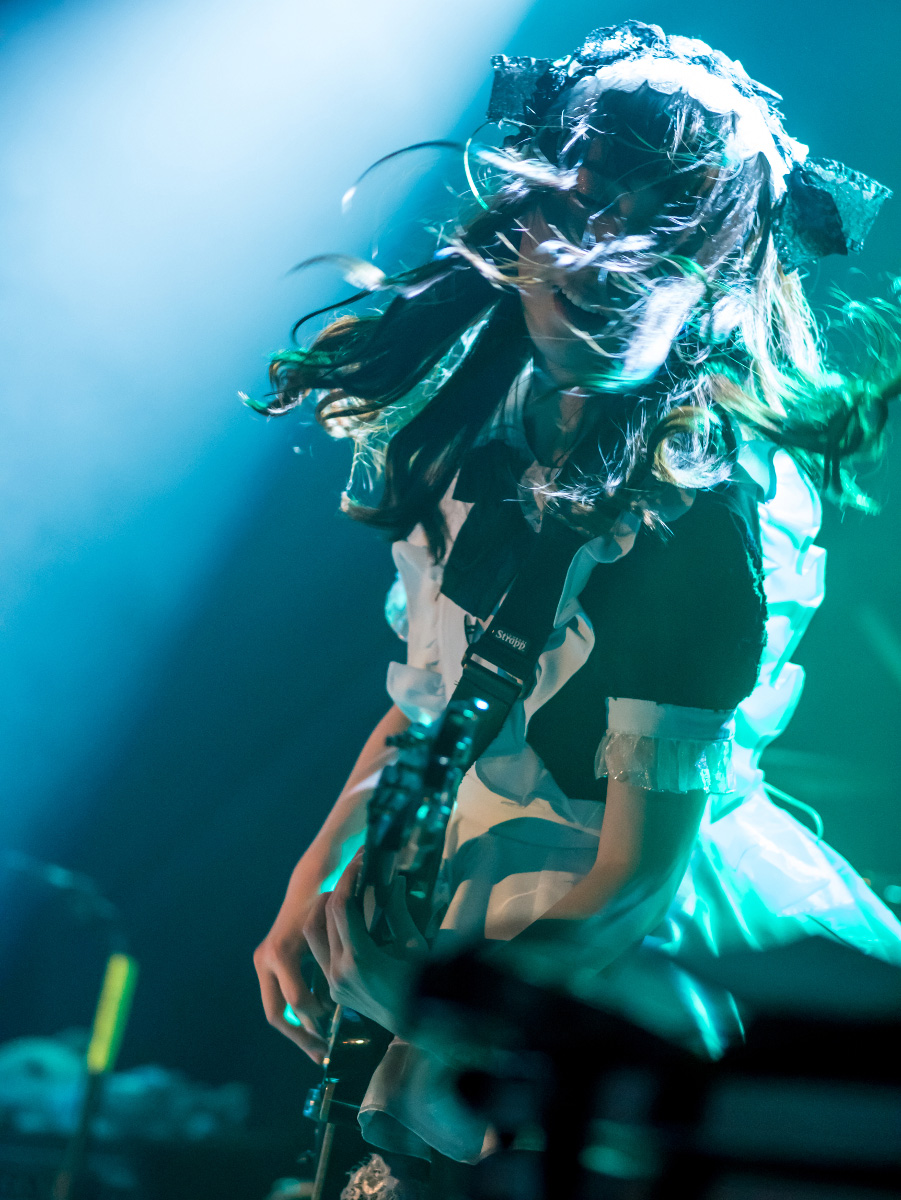 The event was not only BAND-MAID's first concert in Texas, but it also happened to be guitarist Kanami's birthday on the day of the show. During Miku's first MC, the audience surprised Kanami by singing "Happy Birthday". Kanami expressed her thanks, telling everyone that she will do her best in writing more songs for the band, resulting in enthusiastic cheers from the audience.
The band dove right back into unleashing high energy rock, starting with "DICE", where bassist MISA was able to show off her skills. The level of audience participation and enthusiasm at this show is among the highest I have ever seen for a J-Rock show in the states. In addition to rhythm guitar and backing vocal responsibilities, Miku does an outstanding job in getting the crowd fired up. The audience was singing along during every chorus and pumping their fists. The band fed off this energy and really enjoyed themselves.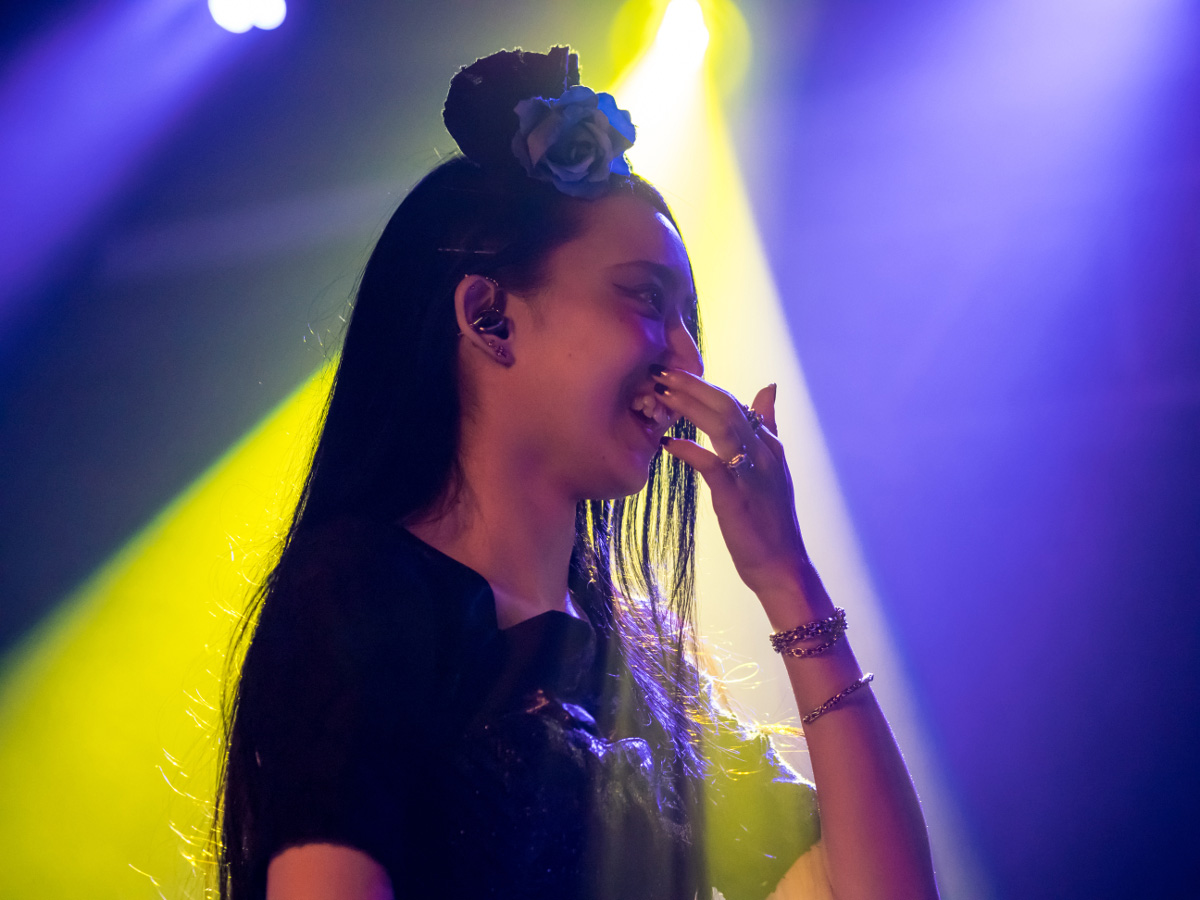 During a later MC segment, Kanami received another birthday surprise. As fans of the group know, the members have different stage personas. One in particular is that Kanami is enamored with the cold, aloof Saiki. When Kanami asked Saiki for a hug, I don't know who enjoyed it more — Kanami or the audience, but Saiki granted the birthday wish!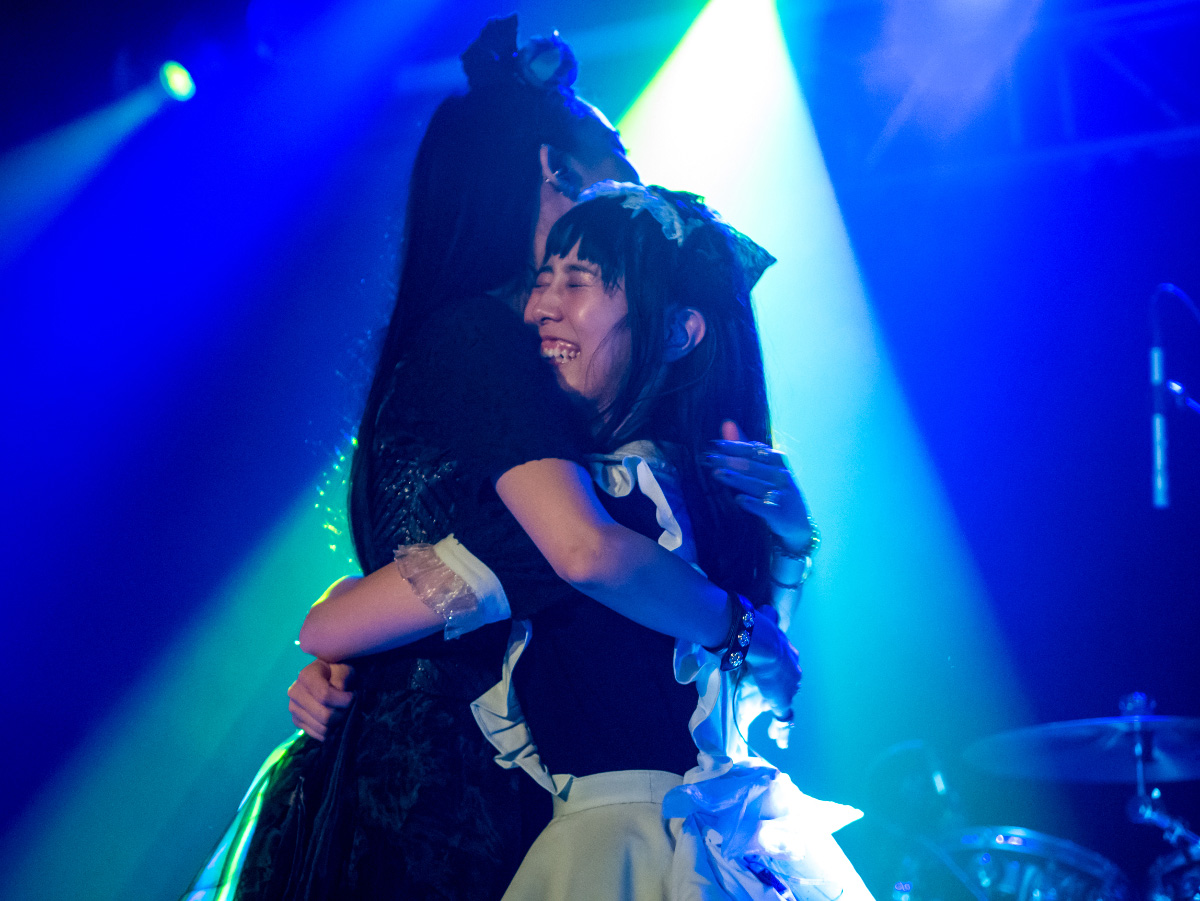 Other highlights included Miku's Omajinai Time MC / "ROCK IN ME" where she sings lead vocals, the instrumental "Don't be long" showcasing Kanamai, Akane, and MISA, and the band's new single "endless story" where Saiki showed off her impressive vocals.
The band closed out their set the same way they started it — with a bang. Among the final numbers was the song that first introduced them outside Japan, "Thrill".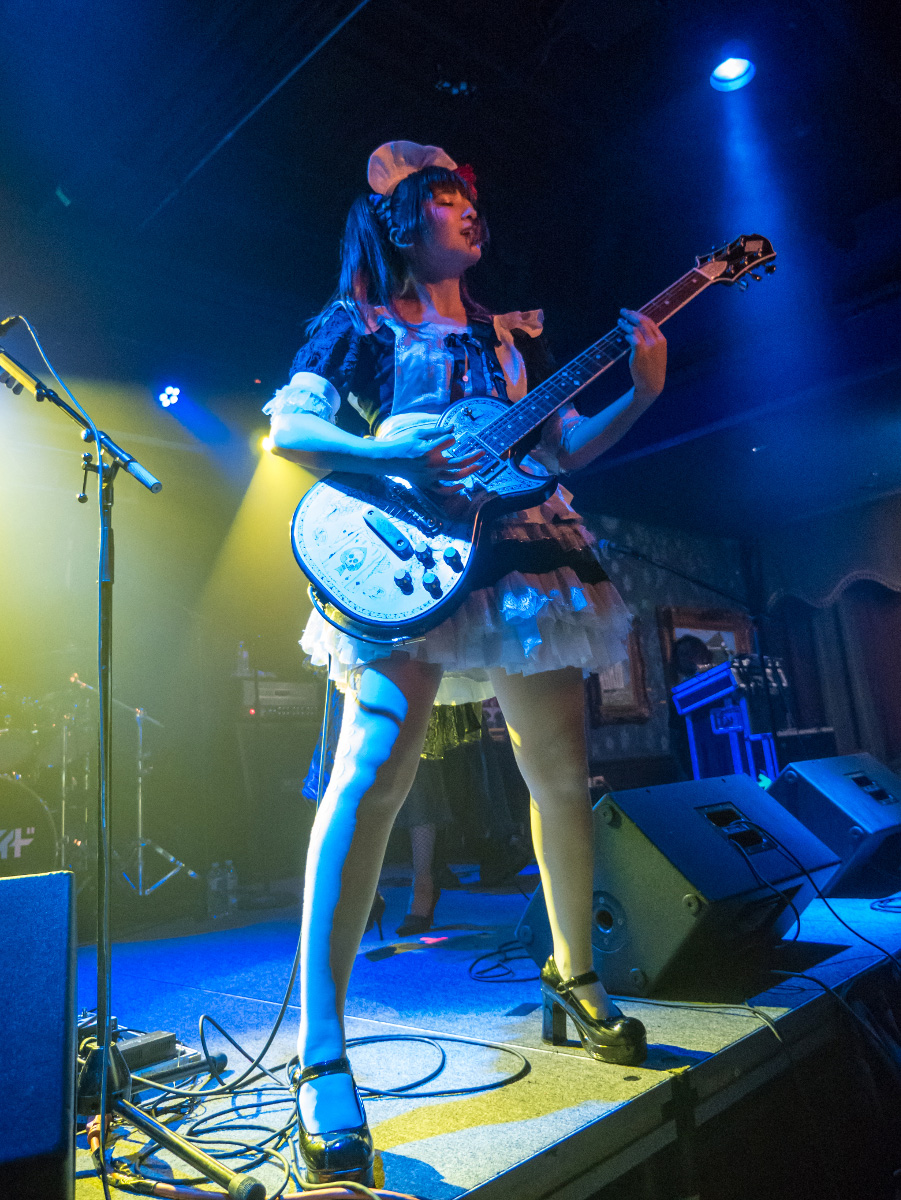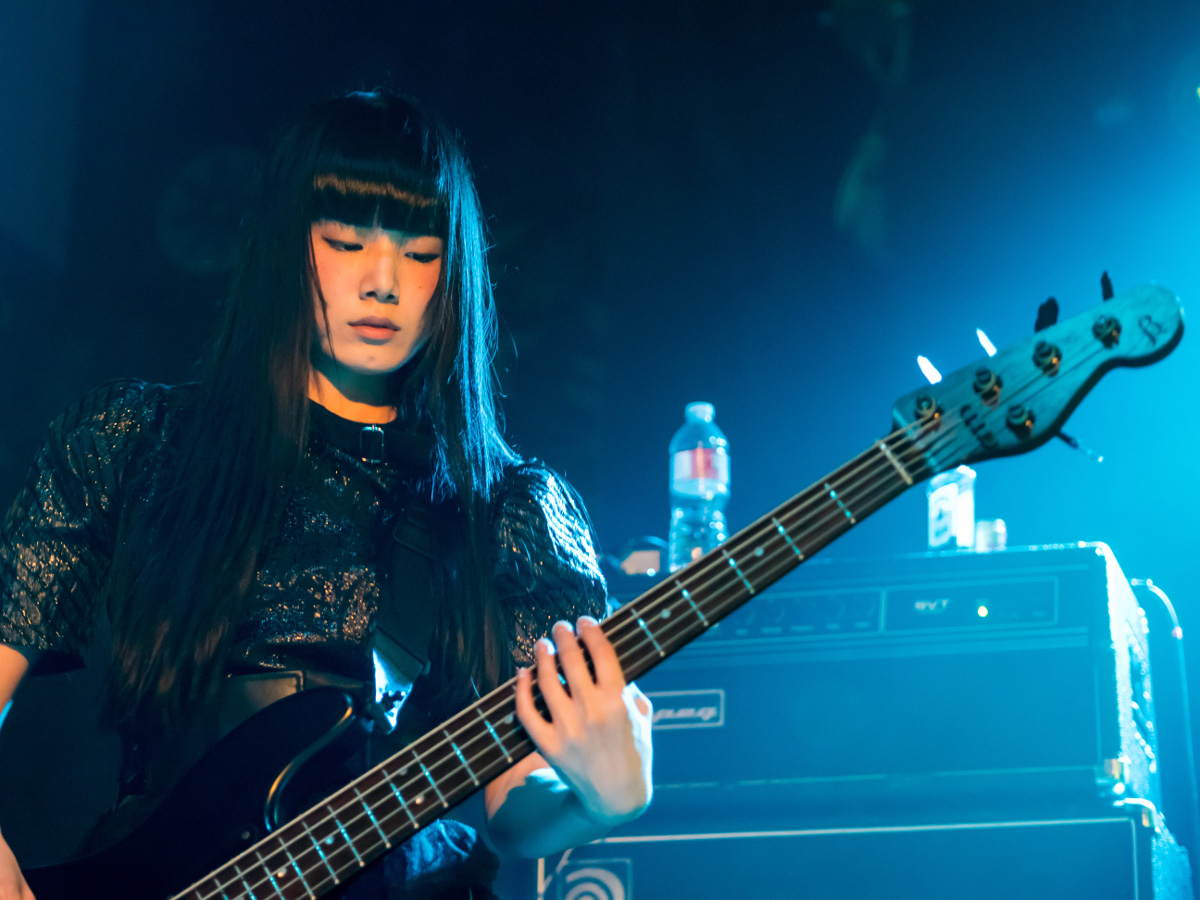 Personally it was my first time seeing BAND-MAID live, and after experiencing their service, I can see why the number of fans continues to grow. The level of musicianship on display and cohesiveness of the members was something to behold. All five of BAND-MAID's shows in the U.S., which were part of their "~gekidou~" tour, sold out. I'm looking forward to the next time they tour the states, hoping they add more cities and play in larger venues, as the band continues their quest for world domination.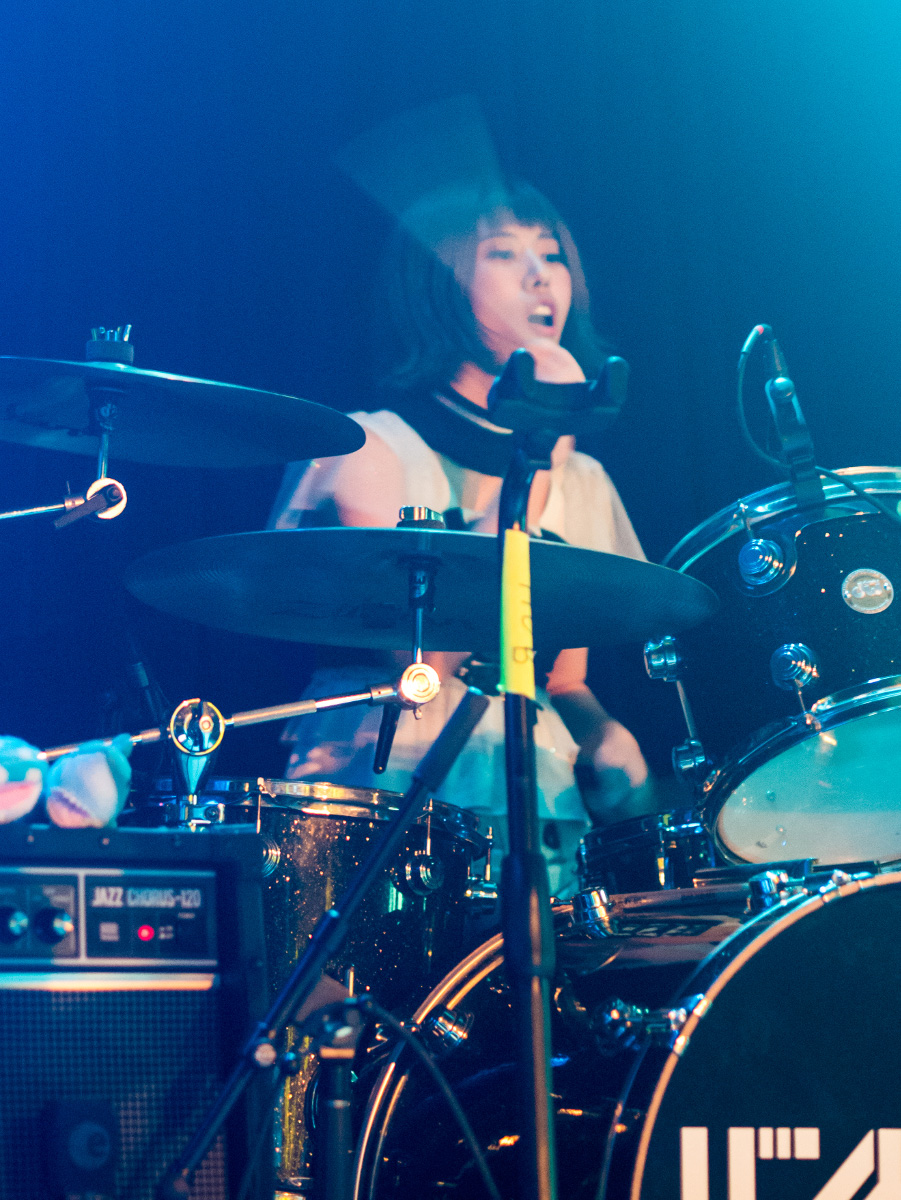 BAND-MAID
The Cambridge Room, House Of Blues (Dallas, Texas) – September 28, 2019
Setlist
1. Real Existence
2. Screaming
3. glory
4. hide-and-seek
5. DOMINATION
6. Don't you tell me
-MC (audience sings Happy Birthday to Kanami)
7. DICE
8. Cross
9. Choose Me
10. Bubble
11. Don't be long (instrumental)
-MC Omajinai Time
12. ROCK IN ME
13. CLANG
14. Play
15. You.
16. endless Story
-MC
17. Daydreaming
18. Wonderland (new song on upcoming album CONQUEROR)
19. Take me higher!!
20. Thrill
21. FREEDOM
22. Moratorium
23. CARRY ON LIVING
BAND-MAID official website: https://bandmaid.tokyo/
BAND-MAID official Instagram: https://www.instagram.com/bandmaid.jp/
BAND-MAID official Facebook: https://www.facebook.com/bandmaid/
BAND-MAID official Twitter: https://twitter.com/bandmaid
JPU Records: https://jpurecords.com/collections/band-maid
© Copyright 2019 JRock247
Todd Nelson is an editor and contributor to UniJolt. The article was originally published by JRock247.