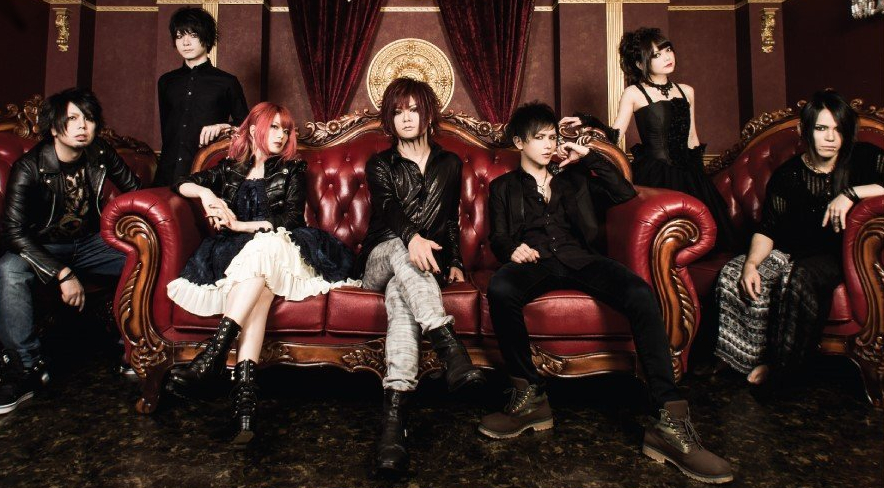 Unlucky Morpheus
SEL (Superb Entertainment Laboratory), December 31, 2017
Live report by Todd Nelson
Doujin circle band Unlucky Morpheus rang in the new year in a special way by hosting a countdown live show for their fans at SEL December 31st. Tickets for the highly anticipated event sold out the same day they went on sale. SEL is a small intimate venue, which gave all attendees the opportunity to see the band in action up close and personal. Material from the band's 10 year history was represented well in the set list, featuring music from their early days right up to the present, including some pleasant surprises.
The show kicked off with the classic "Jealousy of Silence". The instant the opening riff was heard the fans were energized, headbanging and throwing the horns enthusiastically. Three more blistering songs followed, including "Kyomo no koibito" from Affected, which featured some great vocal contrasts between Shiren's growling and Fuki's operatic vocals.
The next segment to follow was a total surprise and seemed like an appropriate match given the holiday atmosphere. Fuki and Kasumi sang 4 karaoke songs – Eurobeat remixes of Unlucky Morpheus' material! This segment, with both singers displaying their air guitar skills as well, was quite well received from the audience.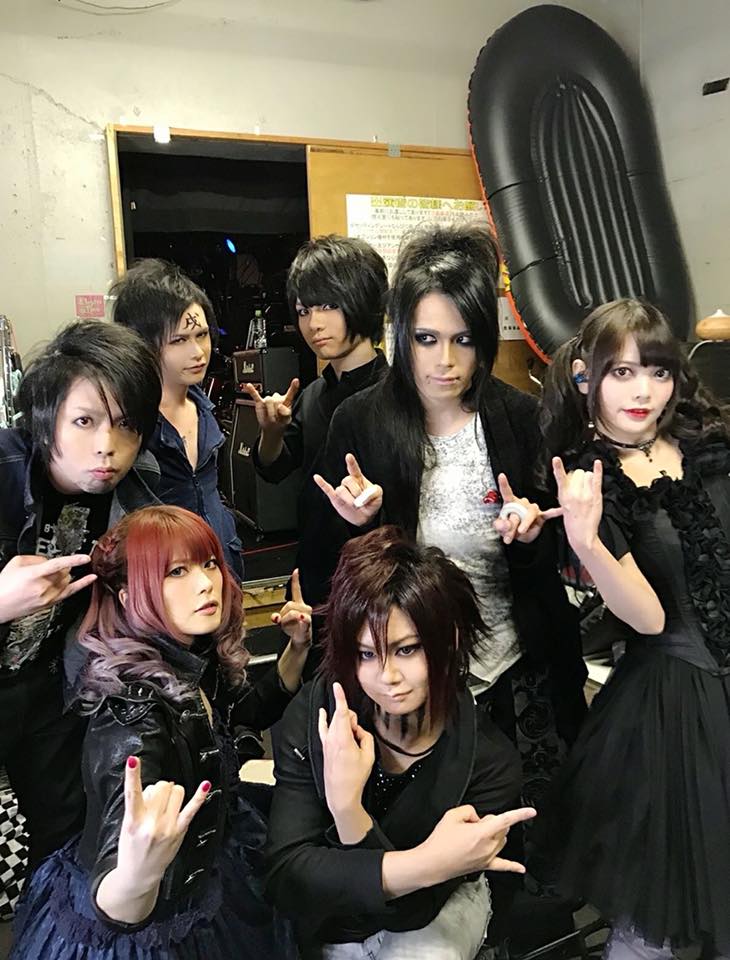 A short break occurred at this point, as all at the venue waited to count down to the new year. Unlucky Morpheus then ensured that 2018 got off to a good start as the band belted out three rocking tracks culminating with their most recent effort "Black Pentagram".
As the band returned for their encore they were wearing "interesting" attire. Shiren and Hiroyuki wore school uniforms, Kasumi was in a Santa suit, while Fuki and Jill were in bunny outfits. This was both for fun and to promote their recently-released 2018 calendar. The band had returned with an inflatable raft as well. Violinist Jill entered the raft and proceeded to ride the waves of the audience as the rest of the band appropriately played "I'm Going To Row My Boat".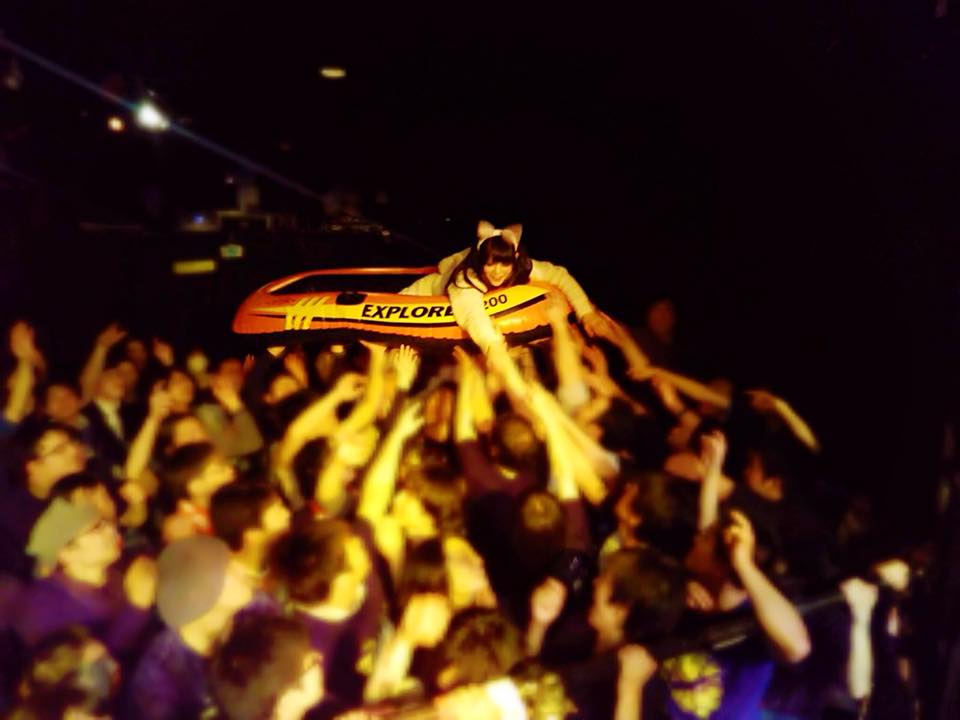 The concert concluded with a fan favorite from Jealousy, "Chronicle of the Wicked Fallen Angel Sariel". The musicianship of the band members was absolutely amazing, and the live itself was probably one of the wildest, fun shows I have attended. I can't think of a better way to spend a New Year's Eve.
SEL – December 31, 2017
Set List
Unlucky Morpheus
1. Jealousy of Silence
2. Le Cirque de Sept Couleurs
-MC-
3. Kyomo no koibito
4. Hundred Demons' Flight
ーMCー
5. Feast the night away(EUROBEAT ver.)
6. Will-o'-the-wisp's Wheel Track(EUROBEAT ver.)
7. THE TOWER OF THE BLOOD(EUROBEAT ver.)
8. Shikigami's Board of Education(EUROBEAT ver.)
-MC-
9. Change of Generation
-MC-
10. La voix du sang ~Drums solo
11. Black Pentagram
ーencoreー
12. Drums and Bass session
-MC-
13. I'm Going to Row My Boat
-MC-
14. Judgement is Laid Down Before Humanity
-MC-
15. Chronicle of the Wicked Fallen Angel Sariel
Unlucky Morpheus website: http://sound.jp/ankimo/
Unlucky Morpheus Twitter: https://twitter.com/ankimo_official
Unlucky Morpheus Comiket C93 goods (shipping service required):
Unlucky Morpheus 2018 Calendar
UNLUCKY MANIA – Unlucky Morpheus Official Strategy Guide
© Copyright 2018 JRock247
Todd Nelson is an editor and contributor to UniJolt. The article was originally published by JRock247.