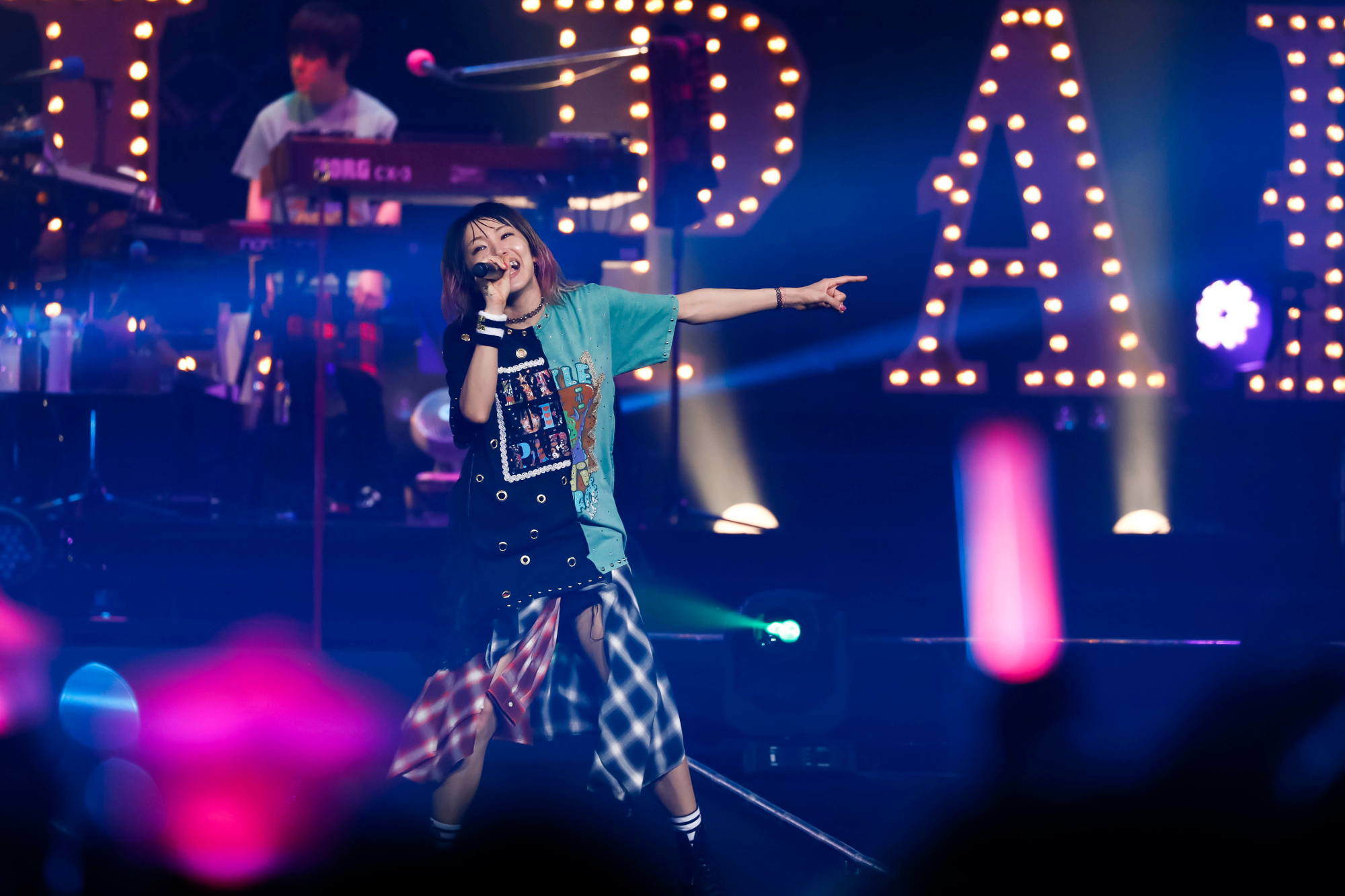 LiSA
Live Report by Todd Nelson
Saitama Super Arena, June 25, 2017
In support of her new album, LiTTLE DEViL PARADE, LiSA performed before a packed Super Saitama Arena Sunday evening. It was her second evening at the venue and is one of the stops on her first ever arena tour. Fans familiar with LiSA's previous major concert productions such as MEGASPEAKER at Makuhari Messe and Sun & Moon at Yokohama Arena knew that they were in for a very special evening.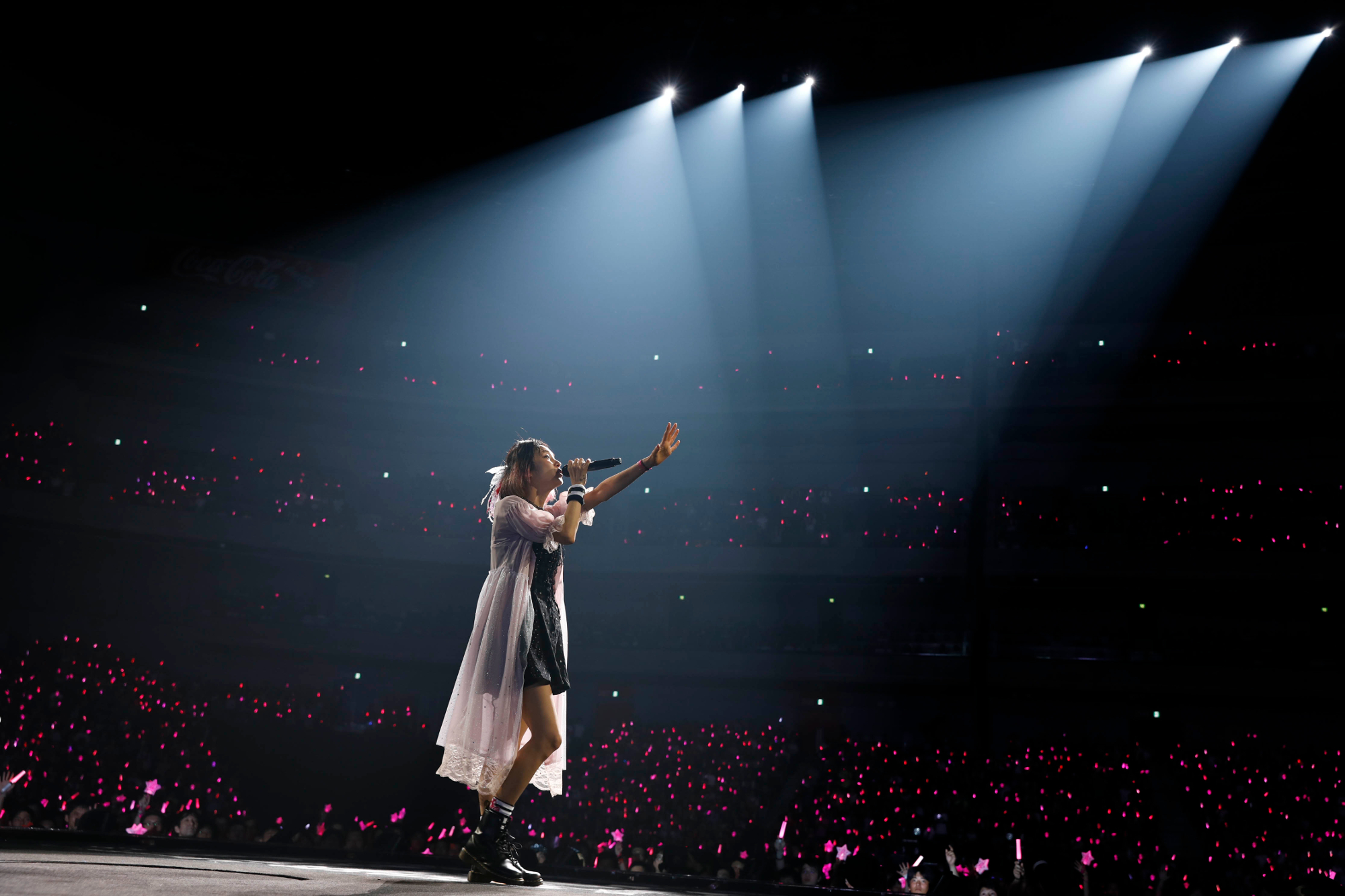 Like her prior special events, the concert began with the airing of an anime short, which provided the start for the theme of the evening. In this opening sequence a cute anime LiSA quickly makes some friends only to be shunned and branded a 'devil' when she smiles at them – revealing a fang.
LiSA and the band then kicked things off with the raw, aggressive and angry "LOSER", which tied into the opening short extremely well. LiSA had the entire place energized with this opening number as she belted out the angst ridden lyrics while playing rhythm guitar. The energy didn't let up as anime opening favorites "Brave Freak Out" and "Oath Sign" were up next.
Prior to the fourth song in the set, "Merry Hurry Berry", LiSA needed to teach the audience the special dance moves for the chorus – similar to what she has done in the past with "Wild Candy" and "Elect Lyrical". After a few practice rounds we had it down. This is a very fun song and it got the audience really moving, it has a blend of many different styles – rock, jazz, and gospel.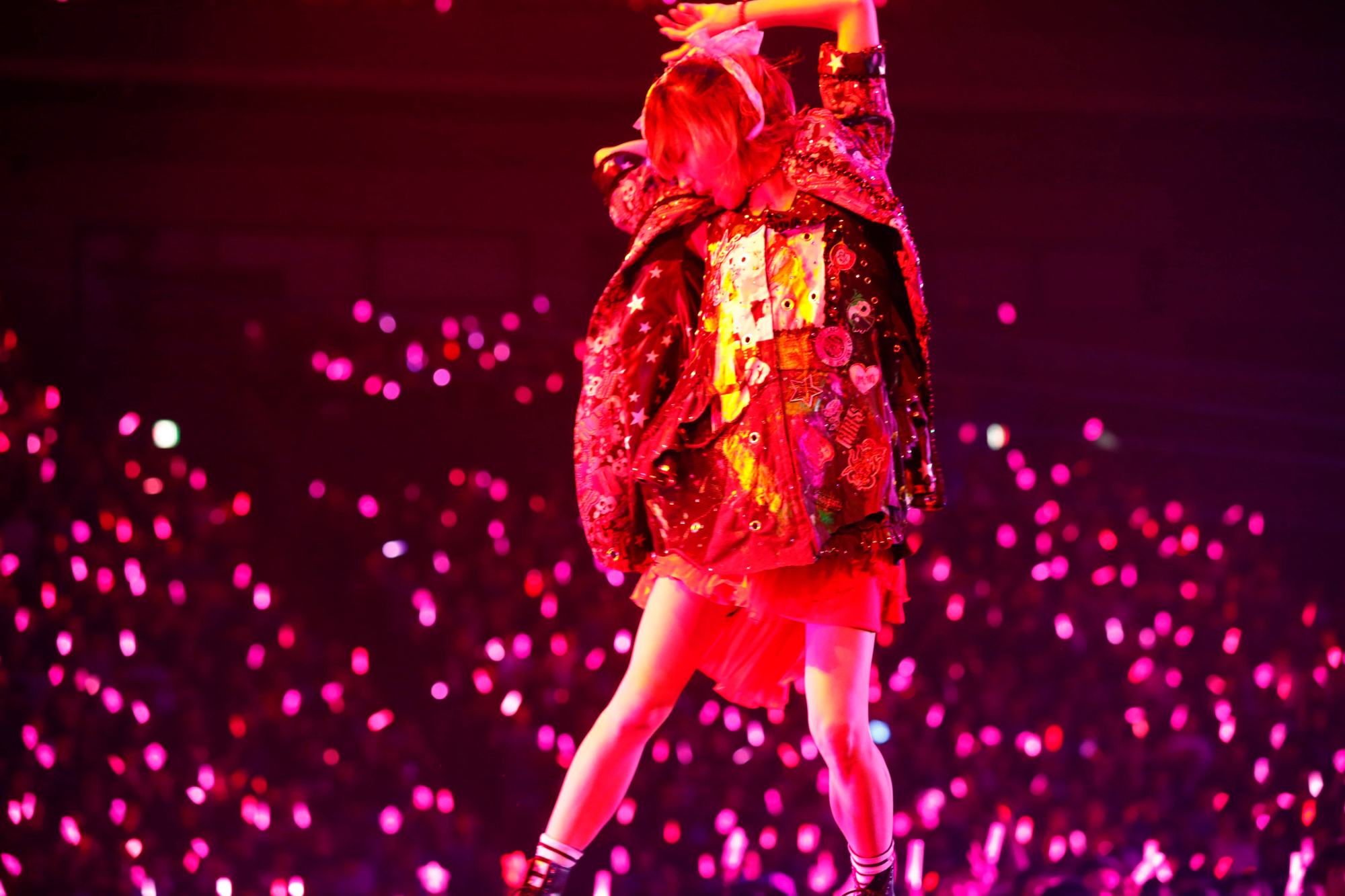 The performance of "Peace Beat Beast" really entertained the crowd. This funky track features a variety of sounds that are used for percussive effects. In the center of the arena, LiSA wielded two huge multi-colored mallets. As she struck the large 'drum' with them the sound effects were produced.
After a series of rockers including "Empty MERMAiD" and "Psychedelic Drive", the anime short resumed. A dejected anime LiSA meets some cute monsters. After some initial fears they become friends, and anime LiSA is happy to see that the monsters have fangs just like hers. Once the short ended, LiSA returned to center stage along with her band and dancers all wearing cute monster themed costumes. The next few songs are performed this way forming their own 'Little Devil Parade'.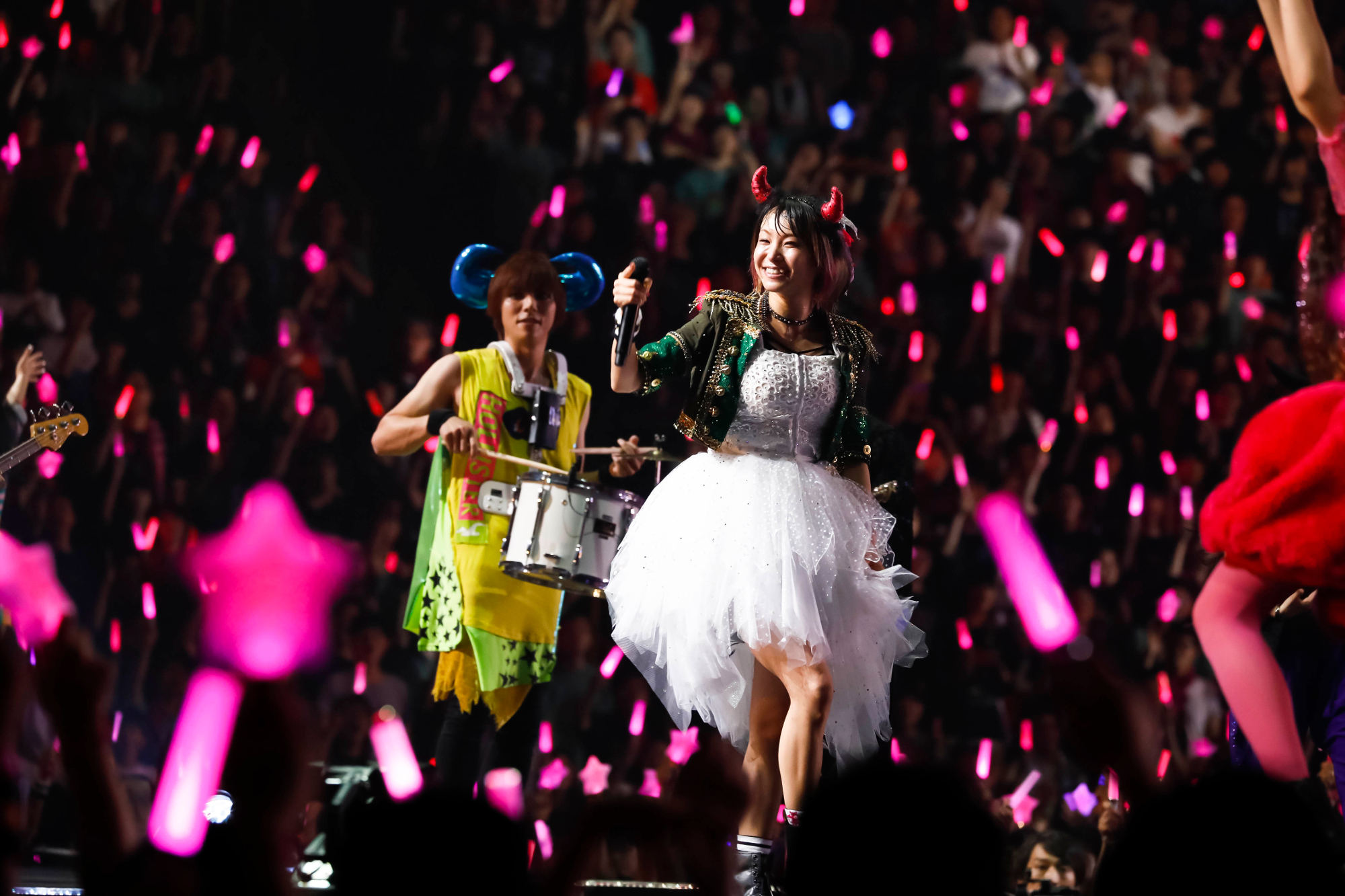 Following the 'parade' LiSA performed the moving ballad "Shirushi" before transitioning into "LiTTLE DEViL PARADE". The audience response to this song was insane. The entire arena pumped their pink king blades in rhythm while yelling 'LDP! LDP!' – it was a very cool moment. The energy level remained high and did not subside as LiSA then sang hard rock concert staples "Rock-Mode" and "Rising Hope".
For the encore LiSA had a surprise in store for the audience – a performance of her new single "Datte Atashi no Hero", which had not yet been released. She ended the show by singing "Hi-FiVE!", while visiting each section of the arena floor, interacting with her fans. LiSA, her band, and dance troupe put on yet another absolutely amazing performance – 23 songs in total. If the opportunity ever comes to attend one of LiSA's event shows do it! It is something every music fan should experience.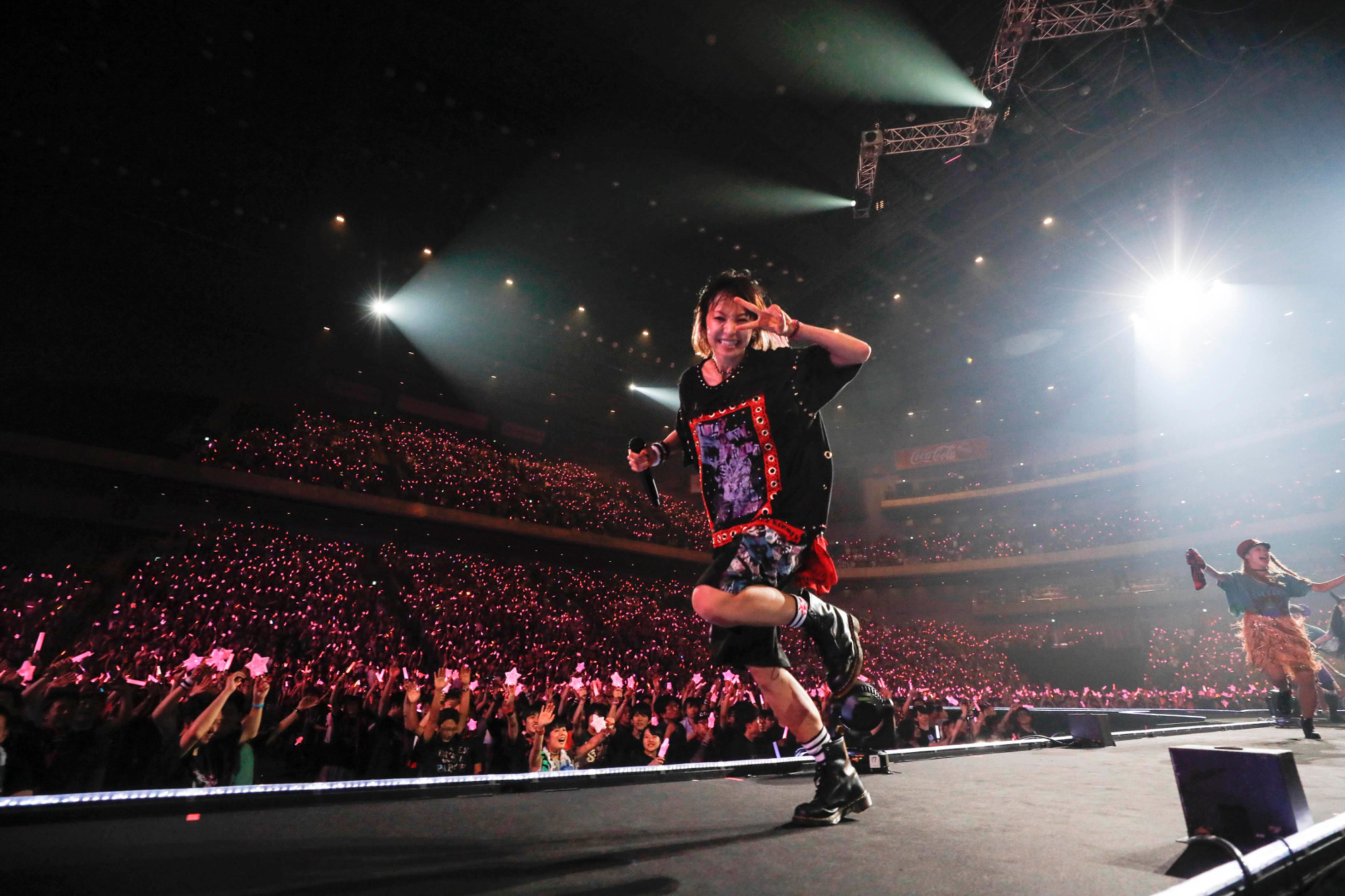 LiSA
Saitama Super Arena – June 25, 2017
Set List
1. LOSER ~希望と未来に無縁のカタルシス~
2. Brave Freak Out
3. Oath Sign
4. Merry Hurry Berry
5. JUMP!!
6. Rally Go Round
7. Peace Beat Beast
8. Orange Cider
9. the end of my world
10, Empty MERMAiD
11. Psychedelic Drive
12. Kimochi Factory
13. Soshite parēdo wa tsudzuku
14. Ring a Bell
15. Shirushi
16. LiTTLE DEViL PARADE
17  Cosmic Jet Coaster
18. Rock-Mode
19. Rising Hope
20. Catch the Moment
21. TODAY
– encore
22. Datte Atashi no Hero
23. Hi-FiVE!
LiSA website: http://www.lxixsxa.com/
LiSA Facebook: https://www.facebook.com/lxixsxa.jp
LiSA YouTube: https://www.youtube.com/channel/UCqEfdEvLG5oQWNYlDQrGlKw
© Copyright 2017 NekoPop
Todd Nelson is an editor and contributor to UniJolt. The article was originally published by NekoPop.